VS Sassoon for We Are Kindred
VS Sassoon has partnered with fashion label 'We Are Kindred,' sponsoring the hair for their Mercedes-Benz Fashion Week Australia (MBFWA) '16 show.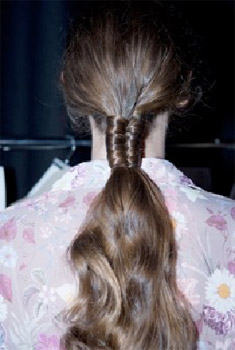 Taking inspiration from kindred's bohemian luxe aesthetic, VS Sassoon worked with renowned international stylist Travis Balcke to create runway looks that featured natural sexy waves mixed with figure-of-eight braid detailing.

"We are thrilled by our collaboration with both 'We Are Kindred' and Travis Balcke," said Peter Brewer Marketing Manager VS Sassoon Australia. "Travis creates beautiful wearable sexy hair that fits perfectly with both We Are Kindred's modern luxe designs and VS Sassoon's always-empowering cutting-edge styling. This was a first for us – our very first involvement in MBFWA and I cannot imagine a better way to start. It was a true match."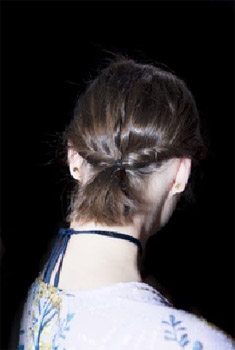 We Are Kindred co-founder and former editor of Madison magazine, Lizzie Renkert wholeheartedly agreed. "We couldn't be happier to have collaborated with VS Sassoon, a brand that champions and empowers women by realising that fashion and beauty brands such as ours have the ability to make women feel good and when we feel good, anything is possible."

Travis Balcke's expertise and talent has seen him regularly style collections at Paris, London, New York and Milan fashion weeks and work with Bjork, Lady GaGa, Julianne Moore, Gwyneth Paltrow and Cate Blanchett to name just a few. For the Kindred show, Travis created a series of beautiful and varied looks using VS Sassoon's famous Diamond Waves and 3Q Hair Dryer. "These are versatile tools and perfect for all hair types," said Travis. "They allowed me to produce gorgeous styles that married perfectly with the Kindred style. The ability to create a long-lasting look that held up from the backstage to the runway is key. I felt very confident with my VS Sassoon tool kit. I also think the fit between VS Sassoon and We Are Kindred was perfect. Both brands are all about being effortlessly beautiful and inspiring women to love their style."


http://www.beautydirectory.com.au/news/fashion/mbfwa-2016-we-are-kindred
https://www.youtube.com/watch?v=pGkebT6nDUI
Image: Brooke James