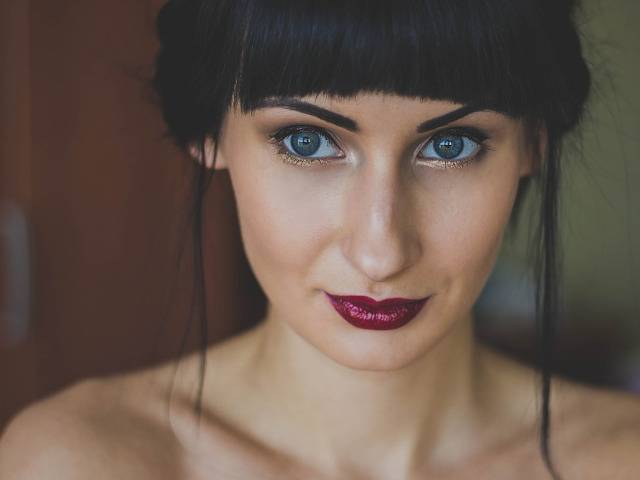 Discover Why Curtain Bangs Are Perfect For Every Hair Type
Many people wonder whether they should get bangs and for good reason. How you feel about your hair has been shown to directly affect your confidence levels. If you get bangs and they don't look right or you hate them you're going to want them cut off as quickly as possible.

Fortunately, bangs can look good with any type of hair. However, it is important to note two things:

1. Style Matters
There are many different types of bangs and they won't all suit your face and current hairstyle. In order for bangs to work you need to know your face and hair type, this will ensure you choose the right style of bangs.

2. Product Care Is Essential
The right product is everything when it comes to your hair and your bangs. In short, you need to be looking at natural high-quality hair products, such as those in the Redken range. This will allow you to wash, hydrate, and effectively style your hair. In short, the right product can make your bangs pop.

Curtain Bangs
These have been around since the 60s and 70s. They drop to each side of your face, allowing you to frame your face and look stunning. These types of bangs are designed to stop near the top of your cheek, effective accentuating your cheeks. While they can work with any type of hair, it is worth noting they draw attention to your eyes.

This makes them great for selfies and Instagram posts. But, you do need to make sure your eyes always look stunning.

• Square Faces
Most stylists agree that curtain bangs are the best choice for square-shaped faces. That's people with strong jawlines and a high cheekbone.

The squarer your face the shorter the curtain bangs should be. Couple the bangs with a deep centre parting and a light fringe above your eyebrows and you'll look and feel great.

• Rectangular Faces
Rectangular faces need longer curtain bangs as you'll want to detract from the length of your face. That means having the bangs end near the bottom of your cheekbones. It will soften your face. To maximize the effect it's a good idea to use a curling iron and add a soft wave or curl, it softens your face.

• Round face
Round faces work with almost any hairstyle as your main aim is to slightly elongate your face. The best approach is to part your hair at the centre and allow it to curl around your face, effectively framing it. Add a fringe with a slight curl to compliment the rest of the hair and make sure you leave a little of the forehead exposed. It adds height to your face and will leave you feeling fantastic.

• Heart Face
Heart-shaped faces tend to have thinner jawlines and wide foreheads. You need to de-emphasize the forehead and broaden the jaw. A curtain bang can achieve this by using a slight waviness in your hair. The main part of your hair will need to flow down your face, ideally resting on your shoulders while the main fringe curves and sits just above your eyebrows.