Aussie Women Want More Quality Time With their Girlfriends
Vibe Hotels Comes To The Rescue With a Girls Getaway Package


After finding that 2 in 3 women want to spend more time with their girlfriends but are tied up with work and kids, Vibe Hotels have launched a new package to inspire women to claim back that quality time together.
2 in 3 women want to spend more time with their closest girlfriends, but blame work and kids as the main culprits preventing them from doing so.
So whats getting in the way? The highest response for both singles and women in a relationship was a lack of time due to work commitments at 39%, followed by a lack of time due to family commitments at 21% for those in relationships.
When it came to travel, a staggering 3% of the women surveyed who were in a relationship spent their holidays with female friends versus 89% who spent them with their partner. Thats despite the fact that 68% of women in the survey had known their closest girlfriend longer than their boyfriend or partner. Plus, only 23% of the singletons we spoke to spent their holidays with female friends.
Lisa Phillips, Director of Marketing at Vibe Hotels, said: "Our research confirmed what we already knew as busy working women ourselves; that Australian women are feeling the pressure of work and home life on their friendships. Thats despite the fact that our girlfriends are often the ones weve known for the longest. So weve created a package at Vibe Hotels that gives them an incentive to reconnect."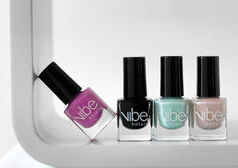 Vibe Hotels Look Polished @ Vibe
* accommodation package features four limited edition travel sized nail polishes that will see women pampered across Vibes seven sensational locations.
From just $199*, the Look Polished @ Vibe package includes:
- Overnight accommodation for two adults in a vibe-rant guest room
- One set of four mini Vibe nail polishes in the season's hottest colours - Pillow Taupe, VIPink, Refresh-Mint and Welcome Black
- A delicious full buffet breakfast for two gals pals at curve cafe
- Late check-out at noon to catch up on beauty sleep
What better excuse to hang out with your bestie?


The Look Polished @ Vibe Package is available at all Vibe Hotels, located across Sydney (Sydney Rushcutters Bay and North Sydney), Melbourne (Melbourne and Carlton), the Hold Coast and Darwin.
To book (best online rates guaranteed) visit vibehotels.com or call 13 VIBE (8423)
* Package starts from $199. Rates may vary between hotels. Subject to availability. Package includes overnight accommodation for two adults in a guest room. One mini Vibe nail polish sets per booking only. Bookings from 13/3/2012 30/9/2012 for stays from 1/4/2012 30/9/2012.
---
About Vibe Hotels
Looking for a fresh alternative to traditional hotels? Vibe Hotels are your ultimate chillout destination. Cue vibe-rant colours, stylish rooms, great locations, relaxed atmospheres and fresh dining and cocktails to kick start the fun. Hotels with personality, each Vibe has been designed to match your lifestyle at great value. Vibe Hotels are part of their local environment, giving you the chance to absorb the essence of your chosen getaway destination. There are seven Vibe Hotels located across Sydney, Melbourne, the Gold Coast and Darwin. vibehotels.com.au (best online rates, guaranteed) or call 13 VIBE (8423).