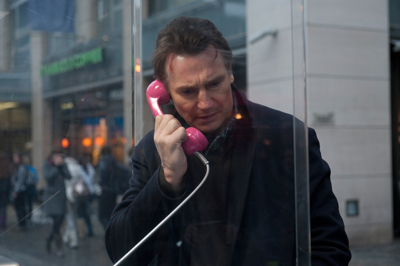 Unknown Review
Cast
: Liam Neeson, January Jones, Diana Kruger
Director
: Jaume Collet-Serra
Genre
: Drama, Mystery, Thriller
Rated
: PG
Running Time
: 113 minutes
Synopsis
: Dr. Martin Harris (Liam Neeson) awakens after a car accident in Berlin to discover that his wife (January Jones) suddenly doesn't recognise him and another man (Aidan Quinn) has assumed his identity. Ignored by disbelieving authorities and hunted by mysterious assassins, he finds himself alone, tired and on the run. Aided by an unlikely ally (Diane Kruger), Martin plunges headlong into a deadly mystery that will force him to question his sanity, his identity, and just how far he's willing to go to uncover the truth.
Verdict
: I thoroughly enjoyed Unknown; my mind was racing while watching the film trying to connect the puzzle pieces and I still didn't 'guess' what was actually going on!
Unknown will remind audiences of the Bourne trilogy where Jason Bourne has to piece together the puzzle pieces of his own life.
Unknown is the ultimate in the action thriller genre ensuring audiences are captured from the second Dr. Martin Harris steps off the plane in Berlin.
Rating
: ****
Brooke Hunter
Unknown
Release Date
: 17th February, 2011