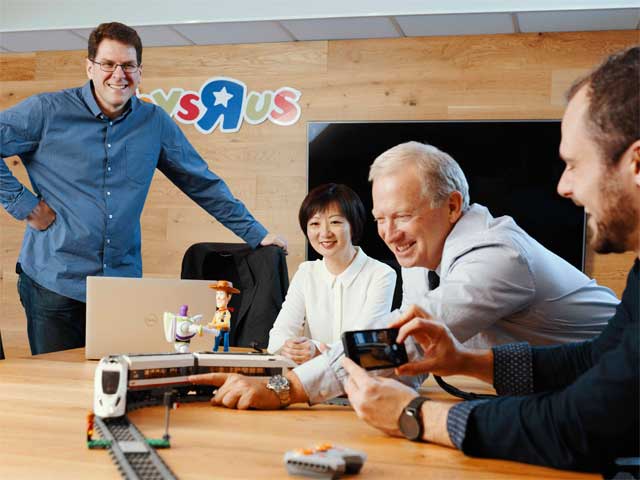 Toys"R"Us today announced it will offer grandparents the option for free shipping on their toy purchases in the wake of COVID-19 social distancing measures, which will see grandparents unable to visit their grandchildren for special events, such as birthdays and Easter.

Under the initiative, which will launch today at 10.00am, grandparents simply select the 'free shipping' button during check-out when they buy online. A minimum order of $50 will apply.

In Australia, more than one third of toy purchasers are grandparents, followed by mums.

"We believe that the connection between children, parents and grandparents is extremely important, and Toys"R"Us is starting this initiative to help grandparents stay safe and enable them to send toys to their grandchildren free of cost," Toys"R"Us CEO, Louis Mittoni, said.

"It provides grandparents with a completely safe method for sending birthday gifts to grandchildren or to simply send toys, puzzles, games or other indoor toys to their grandchildren during this challenging time."

Mittoni said play is particularly important for children and families during difficult periods such as Australia is experiencing together now.

"Play assists us to support our wellbeing and psychological health. Roll play and toys help children naturally develop their imagination and general mental health, while allowing them to remain occupied rather than ruminating on the news and panic that they may occasionally witness surrounding them," he said.

"Play and indoor activities are also very constructive for adults and families. During periods such as this, playing games, constructing a LEGO set together or tackling a great jigsaw challenge together is a wonderful way to reconnect as couples and as families."

For grandparents to access free shipping from today visit https://www.toysrus.com.au/.