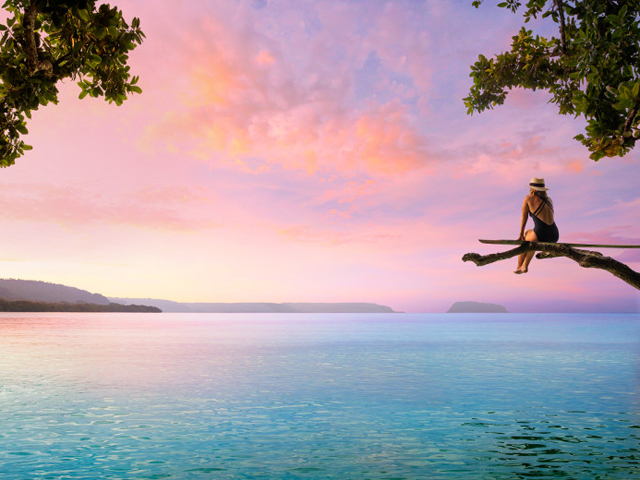 A new year brings new horizons and there's nowhere better to see them than aboard a cruise ship. From pristine South Pacific atolls to iconic destinations in our own backyard, the best places to travel in 2020 are closer than you could possibly imagine.

To make holiday booking a breeze, we asked P&O Cruises for their list of best holiday destinations. Whether you're taking the whole family or going on a solo adventure, there's something for everyone.

Ready to make the most of every single day of your annual leave? Read on to discover our cruising travel guide for 2020.

Experience a whole new world in Papua New Guinea

Welcome to one of the most unique destinations the world over – Papua New Guinea. Each of the ports in this South Pacific paradise is fascinating; they're teeming with history, rich with culture and packed full of adventure. Dive into an immersive display of traditional canoes, dancing, singing and warriors in full flight. Or dive deep beneath the ocean to discover bright sea life and unique coral. Plus, you'll come home to your comfortable ship accommodation each night with plenty of tales to tell and holiday snaps to share.

P&O Cruises are increasing their departures to Papua New Guinea in 2020, and with departures from Sydney, Brisbane and Cairns. So, it's even easier to find the perfect cruise no matter where you are.

Get on island time in Vanuatu

Want a holiday where you can choose to do it all or do nothing at all? A cruise to Vanuatu ticks that box, and almost every other one on your travel bucket list. With picture-perfect azure beaches, welcoming locals, lush jungle and cascading waterfalls – this is one of the best countries to visit if you're short on time but big on amazing holidays. Because your holiday begins the moment you step onboard, you'll adjust to island time in no time.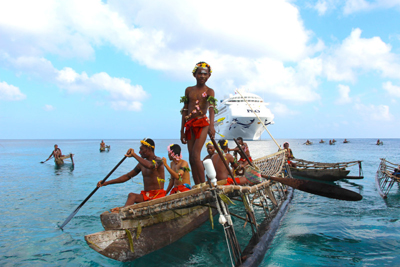 Slow travel in Fiji and Tonga

We've got the ultimate hack for tackling the urge to see as much as possible on your holiday – long cruise holidays. One of the best things about cruises is that you get to experience many incredible destinations in one trip. And, if you're departing from Australia, you can't beat the longer cruises to Fiji and Tonga. P&O Cruises offer 12 to 16 nights onboard, so you can spend your days hopping around paradise and your nights enjoying the best cruise activities in the Southern Hemisphere.

Tropical fun at the Great Barrier Reef

Stop Googling "holidays in Europe": We've got some of the most exciting destinations right on our doorstep. Imagine floating over the Great Barrier Reef, zip-lining through the rainforest in Cairns or tucking into fresh seafood in Port Douglas; call us biased but we think P&O take you to the best places to travel in Australia. If you're based on the East Coast and is short on time, a P&O Short Break to the Great Barrier Reef is a great option. Think short 2 to 4-day holidays that takes you to the Aussie tropics and beyond - we call them mini breaks with maximum fun!

Go wild in Kangaroo Island and Tasmania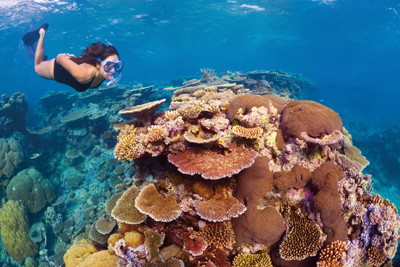 Tasmania and South Australia's Kangaroo Island are fast becoming must-see destinations for nature-lovers. The wild and remote nature of both destinations is their main drawcard, and also what stops many people from being able to make it all the way there - or so we thought. Travelling around Australia gets a whole lot easier when you go by cruise ship, plus you can enjoy entertainment the whole way there! P&O Cruises offer some great deals that make Australian travel a lot cheaper for families and big groups. We recommend keeping an eye on their deals page.

Why go on a cruise?

Well, that one's easy! The benefits of a cruise holiday are huge. Not only will you get to see the world's best cruise destinations, but travelling at sea also lets you take advantage of some seriously cost effective all-inclusive cruise packages. P&O is one of Australia's favourite cruise companies for a reason – they provide everything from accommodation to delicious food, world-class entertainment and great activities for every traveller. All you have to do is decide what to do first.

That's what we call a win-win.

To learn more about the P&O Cruise experience, visit their website today. Planning to travel in a group? Check out P&O's great group travel options here.