You've made the decision to travel to London - and now the exciting planning begins! The first thing you'll need to figure out is what time of year you're going to travel. The high season in London is over summer, from May to mid-September. While it's more expensive for flights, accommodation and tours, the advantage of traveling in summer is that the days are longer. In mid-August it's still light at 10pm. It's a great time of year to hang outside in local beer gardens, parks and night markets.

If you visit London in winter, from mid-October to the end of March, the days will be short with sunset happening before 5pm. For travellers who enjoy inside activities including theatre, museums, shopping and dining out, winter is a cheaper way to experience London. And for travellers who love the magic of Christmas, there's traditional European style Christmas markets to explore!

How to get around London
Most people fly into London's Heathrow Airport or Gatwick Airport. The Heathrow Express is a simple and efficient way to get into the heart of London, Paddington Station. It can be more expensive than commuter trains, buses and taxis, but the time saved may be appealing after a long-haul flight. The express train from Gatwick Airport also takes 30 minutes to get into the heart of London, Victoria Station. If you book ahead of time online, you can get generous discounts. London's Tube is a reliable and affordable way to explore neighbourhoods, museums and parklands. If you're staying for more than a few days in London, buy an Oyster card. London's an easy city to walk around, so a good pair of comfortable walking shoes is a must-pack item!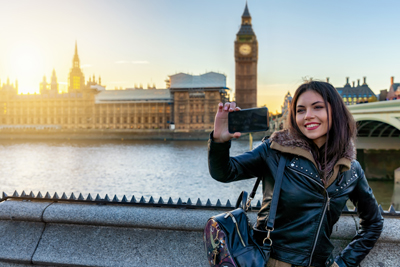 Top London Neighbourhoods
Location, location, location! When you're choosing where to stay in London, it's a good idea to check out what each neighbourhood offers. Staying in the central city is a great way to save time commuting from outer suburbs to visit the attractions and sights. London's central city neighbourhoods include:

● Bloomsbury and Soho
● Mayfair and Marylebone
● Kensington and Chelsea
● Westminster and Victoria
● East London and The City

Each neighbourhood has different features and highlights. Soho sits south of Oxford St and is renowned for its vibrant nightlife, cafes, bars and lively restaurants. Bloomsbury's exquisite terraces surrounded by 18th century gardens is home to many central London hotels. With the British Museum nearby, Bloomsbury is a great place to stay.

Mayfair lies west of Soho and is home to expensive hotels including The Ritz. You'll also find the Queen's grocer, Fortnum & Mason here. Marylebone is north of Mayfair and is a lower key upmarket version of Mayfair. With Regent's Park and Paddington Station nearby, Marylebone is a convenient place to stay.

To the south of Hyde Park and the west of central London, Kensington is home to Knightsbridge's high-end department stores, Harvey Nichols and Harrods. It also houses the Royal Albert Hall and the Natural History Museum. Chelsea stretches south along the Thames and has a reputation for being sophisticated and upmarket. With Michelin-starred restaurants hiding down cobble stoned residential streets, Chelsea is a must visit for foodies.

Westminster is home to Big Ben and the Houses of Parliament. Victoria Station is nearby and is a convenient destination if you're coming from Gatwick Airport. A stone's throw from Westminster is Buckingham Palace, Tate Britain and St. James Park. Staying in this London neighbourhood is a great way to feel like you are royalty!

East London's districts include Clerkenwell and Shoreditch. This bohemian neighbourhood attracts Londoners who love to discover new artists, cafes and bars. The City of London's financial district has a range of accommodation. Visit Spitalfields Markets before hanging out in Brick Lane with fashion conscious Londoners and the Bangladeshi community. With medieval and Roman architecture overshadowed by bright modern buildings, the City of London offers an eclectic taste of London.

The best places to stay in London
Once you've decided which London neighbourhood you'd like to stay in, it's time to book your accommodation! It's easy to find the best place to stay in London when you use Hotels.com. Finding affordable accommodation can be tricky, but it does not have to be if you know where to look. After all, cheaper accommodation also means you will have more spending money in one of the most exciting places in the world.

Cheap London accommodation is available in different London neighbourhoods. Whether you want to soak up London's art, street cafés, or museums, affordable accommodation is available to everyone.

For travellers who prefer to stay in boutique hotels or 5 star hotels in London there are many options to suit all tastes and budgets. From luxuriously appointed rooms in iconic hotels overlooking London landmarks to modern hotels with state-of-the-art design and day spas.

Must see shopping destinations & tourist attractions in London
An essential part of planning your trip to London, is to work out which tourist attractions and shopping destinations you'd like to go to. Booking in advance can give you more choice, save you money and even help you queue hop! If you're a fan of musical theatre, it's important to book your tickets well in advance. If you're not fussed where you'll be seated, you can get last-minute tickets to popular shows at cheap rates from the TKTS ticket booth on Leicester Square.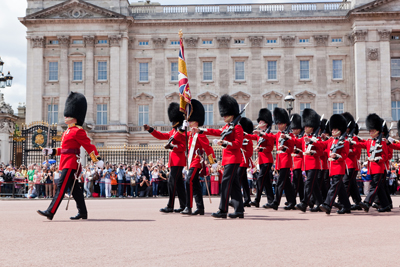 Don't worry about breaking the bank though! London's got a heap of free attractions including:
● The British Museum
● Natural History Museum
● National Gallery
● Tate Modern
● Victoria and Albert Museum
● Science Museum
● Museum of London

The London Pass is worth getting as it offers tourists priority entrance to major attractions. To get the most value from the London Pass, map out your days so you see 2 or 3 attractions a day. The London Pass also gives you free entrance to The Tower of London, Westminster Abbey, London Bridge, London Zoo and an amazing view from the Shard. It also gives you access to the Hop-on Hop-off bus and the Thames River Cruise.

London's blessed with an abundance of stunning parks and gardens, which are all free to visit! On a sunny day, pack a picnic lunch and settle in like a local as you laze in the sun, sipping wine and eating cucumber sandwiches! It's also free to watch the Changing of The Guard at Buckingham Palace on Mondays, Wednesdays, Fridays and Sundays (weather permitting). Get there early for the best vantage point!

For travellers who love to shop, London's got plenty of options. While not the cheapest shopping in the world, the iconic store of Harrods and shops dotted along Oxford Street are well worth a visit. If you're travelling with kids (or are a big kid at heart) the must visit stores are the Lego store, m&m's store and Hamleys (the world's oldest and largest toy store)

As you plan your first trip to London, remember you don't have to blow your budget on accommodation!

This article was written in collaboration with Hotels.com