When people travel, there are many things they have to take into consideration. One of those things is where should they leave their car when they are away? For a lot of people airport parking makes sense because of various reasons, for instance they probably travel very frequently and it is more feasible for them to simply drive to their airport themselves instead of asking someone else to drop them every time. However, if this is your first time parking at the airport, we have some tips that will have you covered.

1. Your car will be safe
The airport parking spaces, whether they are on site or off site, are high security areas so you wont have to worry about your car getting stolen when you are travelling. The airport has facilities like security cameras, guards, locked gates and more so that all the cars are safe and protected at all times.

2. Choosing between onsite or offsite parking
Both options have some differences, and you should pick on that is best suited for you. When it comes to the distance you will have to walk, with onsite spaces you will have to walk to the terminal, however off site spaces will provide shuttles that will drop you off at the airport gate. When it comes to the price, the further you are from the airport the cheaper it will be. For better rates you can find Melbourne airport parking on Parkos. Offsite spaces also tend to be more quite and less busy, so you don't have to rush yourself.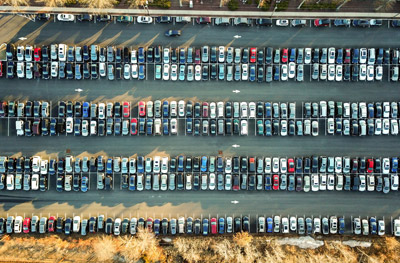 3. Removing your valuables
Once you park your car at the airport space, you have to make sure that the car does not have any kind of valuable items, such as flight information, an extra key or money. Even though your car will always be monitored but it is best to safe than sorry. The parking ticket that you get should also not be kept in the car, because that will mean you have to go through a really frustrating process to explain the managers that you lost the ticket. Keep it in a very safe space so you know where it is at all times.

4. Arriving on time
When you are planning to park your car at the airport, it is best that you arrive at the airport a couple of hours before your flight. This is smart because sometimes you run into some unplanned things which may take up more of your time than expected. You wont have to worry about rushing yourself, and forget to do something important once you know that you have ample time before the flight. Make a check list of the thing that you have to do before taking the flight and write them off as you go.

5. Inspect your car thoroughly
Once you come back, make sure your car has been inspected thoroughly inside and out. Look for any kind of scratches or dents that you may find, so that you can report it. There have been cases when people found a wheel cap or hubcap missing after they got home, and since they weren't quick enough the airport security couldn't do much. So when it comes to checking your car, you have to be extremely thorough.

This guide will have given you some kind of idea as to how you should go about the whole car parking procedure at the airport so that you can travel will a clear head and not have to worry about anything.