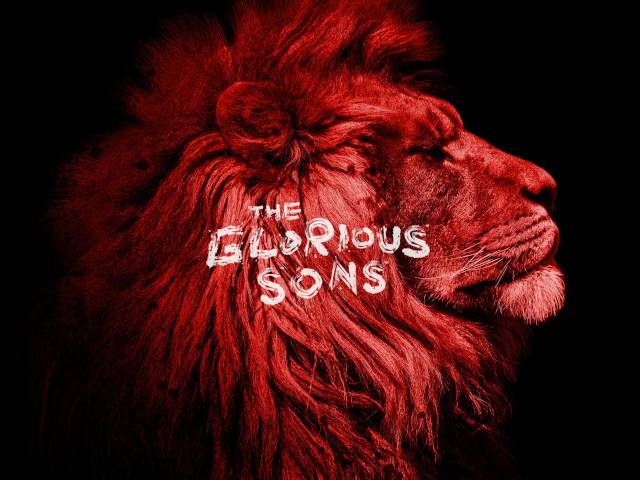 Canadian rock six piece The Glorious Sons have revealed their latest singles "Daylight" and "Young King" via Black Box, two high velocity, fully charged alternative rock tracks. 10 years since their formation, the outfit continues their rise to the top redefining the borders of modern rock.

Produced by The Glorious Sons and written by Brett Emmons, Jay Emmons, Chris Koster, Adam Paquette and Josh Hewson, "Daylight" displays the unpredictable unmitigated kind of sonic catharsis fueled by emotion and unfiltered intensity that offers an awakening to the mind and body and invites audiences to wholly experience the band's palpable energy.

The dynamically flourishing track is the first release from the chart-topping self-aware band in 2021 and serves as a stark reminder that if you think you know what to expect from The Glorious Sons, think again.

"I think a lot of people are hoping to hear the follow up to S.O.S.," shares lead singer Brett Emmons. "It's not here. Nor do I think it needs to be. We were more interested in making something that sounds energized than organized. But mainly, the important thing to remember here, is that spiritually, the band needed to make music completely for ourselves and that's what we did."

Both "Daylight" and "Young King" come as teasers for The Glorious Sons upcoming, but unfinished album that is currently in the works. Taking rock roots influences and adding modern touches, these tracks glow with fierce energy from soaring guitars and perfectly rugged vocals.

"The best way I have to describe these songs is that they're alive. When I listen to them I want to drive faster in my car, and that's essentially all we were trying to do," said vocalist Brett Emmons. "They are by far the closest representation to how the band feels performing a set in a club. The hope is to catch anyone who thinks they know who we are and teach them a stern and rowdy lesson."

Coming together in 2011, The Glorious Sons have had enormous success across the last decade, both locally and internationally. Currently their most recent album "A War On Everything" has reached over 240 Million global streams since its first release in 2019, including 58M on Apple Music alone. Reaching recognition on radio in the US, the group achieved two Rock Radio #1 singles with "S.O.S." and "Panic Attack" and in Canada claiming 13 Top-10 rock radio hits.

Adding to the list of achievements The Glorious Sons have 2 JUNO Awards to their title, as well as 2 Platinum singles, 4 Gold singles and 2 Gold albums, and have been nominated for 'Group of the Year' for the 2021 JUNO Awards.

The group have multiple Canadian arena tours under their belt, including 2 Scotiabank Arena headline shows and hold over 50,000 ticket sales between September 2019 and March 2020. Having toured as a direct support twice for The Rolling Stones, once in Marseilles and once in Barrie, Ontario The Glorious Sons are no stranger to the stage. The outfit have also claimed extensive international touring history with Greta Van Fleet, The Struts, Welshly Arms, Dead Letter Circus and more.

The Glorious Sons were right in the thick of a wild and triumphant arena tour when they realized it was time to record their 2019 album "A War On Everything". The album is a taut, timeless blast of rock and roll that marries confident swagger with penetrating insight and reckless abandon. Produced by Frederik Thaae (Kate Nash, Atlas Genius) and recorded in the band's hometown of Kingston, Ontario, the album grapples with love and loneliness, purpose and perseverance, anxiety and alienation.

With big plans on the horizon, The Glorious Sons are just getting warmed up with "Daylight" and "Young King".