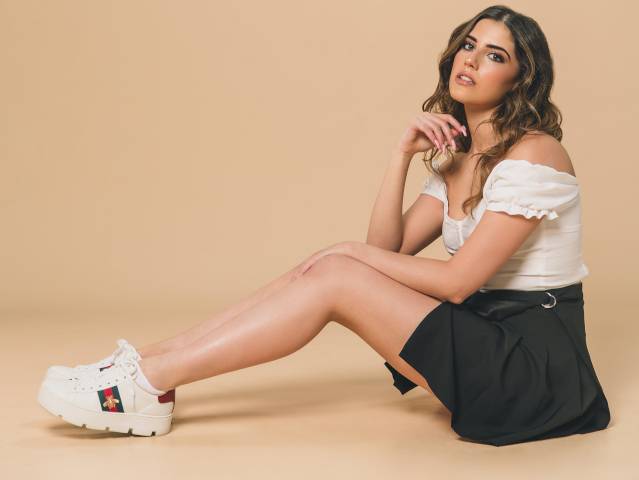 One look, one listen"that's all it takes to arrive at the conclusion that this rising Perth-based angel is a Pop Princess in her own right. After releasing four Pop Dance singles since 2018, Australia's promising sweetheart Stefanie Passione takes the tempo slow and smooth this time, with her newest Pop Ballad single 'How I Feel'.

Inspired by the many times Stefanie tried to reach out to someone after finally realizing exactly how she feels, this soothing, feel good love song was written by Stefanie herself while in Japan earlier this year. With production and sound engineering by Sam Ford, the song rolls like a trickling wave of Dream Pop, with a tinge of Contemporary R&B"sweeping off our feet with a catchy, melodic beat that makes us feel nostalgic of late-night memories we never knew we had.

Recorded in Scarborough-based Tone City Recording Studio, the track highlights Stefanie's ice-breaking vocals and heart-tugging modulation that are nothing short of "on point" and ethereal. Her fresh take on modern ballads with heartfelt and vulnerable lyricism was influenced by Cuban-American singer Camila Cabello's 2019 album 'Romance'.

With a range and voice that can hold water on its own, Stefanie is truly set to make headlines in the Pop scene. Among others, she was previously featured on The Hype Magazine, Girl Magazine and Amnplify.

"Stay true to what you like. Don't change your style or genre to match what's popular. Always be authentic.""Stefanie Passione

With a gorgeous face that can only be rivaled by her breathtaking vocals, Stefanie is surely a total package. So make sure to keep an eye out on the trail she is set to blaze by following her socials down below!