Sex Sells - But At What Cost To Our Kids?
Hosted by Jeff McMullen
Thursday, September 27th at 9.25pm
(Repeated on ABC 2 Saturdays at 9.30pm and Wednesdays at 4.30pm)
ABC TV's Difference of Opinion throws the spotlight on another hot, topical subject tonight - are we sexualising kids and young women through ads, magazines, video clips and popular culture?
The American Psychological Association published a landmark report in February 2007 on the effects on young women, from long-term exposure to sexualised ads. The report says there has been a proliferation of sexualised images of girls that are teaching girls to be sexually desirable and this has led to eating disorders, poor body image, depression & anxiety.
In Australia, more parents and child psychologists are echoing the same concerns. It's claimed eating disorders and body dissatisfaction amongst young women are now at plague proportions. John Howard and Kevin Rudd are in agreement on this. Are ads and magazines keeping pace with changing community attitudes? Are raunchy ads producing raunchy kids?
Are kids becoming sexually active much younger as a result of the images they see on ads or is it just a reflection of a rapidly changing society? Popular culture is being blamed for these developments, but is the issue more complex, and indeed worth getting worried about? What's going on? Who or what is to blame? And what's the solution?
Tonight's eminent panel to help you decide consists of: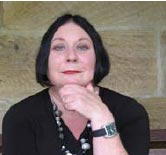 Louise Newman
- Professor of Peri-natal and Infant Psychiatry at the School of Medicine and Public Health at the University of Newcastle. She's concerned about the type of messages we are sending out to paedophiles when we have ads, magazines and video clips which portray kids in a sexualised way? Her area of expertise is early childhood development. She is spokesperson for the NSW Branch of the College of Psychiatrists on child mental health issues. She is a Specialist Child Psychiatrist, and was the chair of the Faculty of Child and Adolescent Psychiatry of the Royal Australian and New Zealand College of Psychiatrists.

Melinda Tankard Reist
is a Canberra-based author, freelance writer and director of the national women's think tank, Women's Forum Australia. She says girls are encouraged to see themselves as objects and as sexually attractive and available and this is having a damaging effect with eating disorders and body dissatisfaction now at plague proportions with young women. Melinda is also Editor of 'Faking It' - a magazine exploring the way advertisers portray women's bodies. She has published widely in books, journals and newspapers. Her current work builds on her Boyer Lectures (1995) on social capital and her commitment to making societies more civil.

Associate Professor
Catharine Lumby
is the Director of the Centre for Social Research in Journalism and Communication at the University of NSW. She says you cannot link the sexualisation of young people to marketing and advertising. There's more to it than that. Popular culture - via ads, magazines and the video clips - is an easy target to blame. She believes we need full and frank sex education programs. Catharine is a former journalist, the author of four books, numerous research projects, and is a member of the National Rugby League's Education and Welfare Committee.

Associate Professor
Alan McKee
has been researching media and society for more than ten years. He says media messages are driven by the public, providing what the public wants. He reckons kids have always enjoyed dressing up. But as soon as they start dressing up as sexy or tarty, people get upset. He has written five books on popular culture and television. Alan is based at Queensland University of Technology where he currently runs the Television degree. His main areas of interest and research include children and the media, pornography, youth and media, Americanisation, Australian television history, and media and violence.