Scunci Pin Twirls

We're loving Angelina Jolie's low-key chignon which she sported at the Governors Awards in Hollywood. To replicate the look at home, forget fiddling around with hundreds of bobby-pins and invest in a set of Scunci Pin Twirls!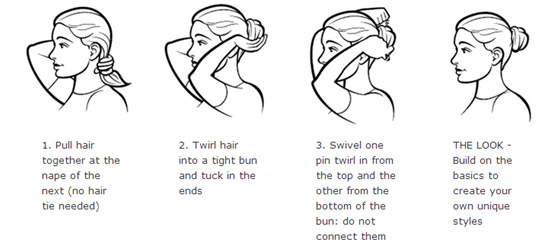 These genius hair tools may look daunting but don't be fooled! For super hold with just two pins, gather your hair, twirl it into a tight bun, tuck in the ends and swivel one Pin Twirl in from the top and the other from the bottom. Your chignon, topknot, low or high bun will stay firmly in place all day.

The quick and easy to use pin twirls are comfortable and give firm and secure hold all day.

RRP $9.95, available at Priceline and Big W.