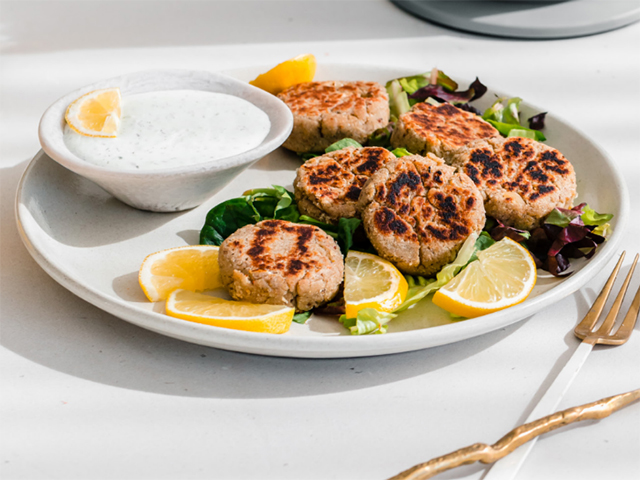 160 grams sardines (packed in oil, drained, roughly chopped)
242 grams cannelini beans (canned)
1 egg
18 grams bread crumbs (can be made from blended old stale bread)
80ml extra virgin olive oil
120g salad leaves
250g tzatziki
1 lemon (cut into wedges)
METHOD

1. In the Kenwood MultiPro Go, blend the sardines and beans, then add the egg and breadcrumbs and blend again.
2. Form the mixture into small fritters, using approximately one to two tablespoons of the sardine mixture. Flatten each fritter slightly.
3. Heat the oil in a large non-stick skillet over medium-high heat. Once hot, add the fritters.
4. Cook for two minutes on each side. Drain on a paper towel and let cool. Work in batches if needed.
5. Serve the fritters with microgreens, tzatziki, and lemon wedges.

Enjoy!