Interview with Samantha Lippiatt, Managing Director of Health and Fitness Travel
Question: What is Health and Fitness Travel?

Samantha Lippiatt: Health and Fitness Travel is Australia's first dedicated wellness travel agency, providing exceptional health and fitness holiday experiences around the world. We've hand-picked the finest retreats that offer the best value and exclusive wellness programs designed by our team.

Whether you want to be active on holiday and learn a new activity such as kite-surfing, mountaineering, and diving, or simply relax in a spa, meditate or participate in a yoga class or detox program, we can find you the perfect health and fitness holiday.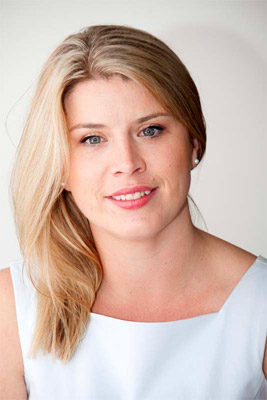 Question: What inspired you to create Health and Fitness Travel?

Samantha Lippiatt: My passion for healthy living and travel. Initially wanting to run my own retreats, I found there was a gap in the local market for a specialised agency and platform to promote wellness holidays. With a background in the travel and well-being industry for more than ten years, I was able to bring together the right skills and experience and collaborate with the thriving business from the UK to launch Health and Fitness Travel locally in 2014.


Question: Can you tell us about the Health and Fitness Travel retreats you have recently gone on?

Samantha Lippiatt: Last September I visited The BARAI Spa with my husband. It's a luxury destination spa situated on the coast of Hua Hin, Thailand. Everything about it was well thought out, from the beautifully designed suites, with personalized butler service to the healthy menu and indulgent spa treatments"we really had an unforgettable experience! It's one of the best examples of a hybrid wellness retreat and comes highly recommended. You can watch my video review here.

And most recently we visited The BodyHoliday in St Lucia, it's quite the journey from Australia which I recommend breaking up in New York, ideal for a little pre-retreat shopping spree and to allow the body clock time to adjust. Overlooking the Caribbean sea, this gorgeous all-inclusive wellness retreat is perfect for guests who enjoy variety and nighttime entertainmen. Single friendly accommodation and activities make it an ideal destination for a solo adventure, to enjoy with friends or with your partner.


Question: What retreat do you recommend for a beginner?

Samantha Lippiatt: We can offer our own exclusive Fusion Fitness programs that allow the option to create a tailored itinerary to include what the guest enjoys in a bespoke wellness retreat"spa treatments, fitness, wellness workshops, etc. Alternatively, something like the Kamalaya Experience, which gives guests an introductory experience of Kamalaya's wellness offerings or perhaps resorts that are not solely dedicated to wellness but offer wellness elements, like Komune Resort & Beach Club in Bali or Mangosteen Ayurveda & Wellness Resort, an adult only hotel set on a hillside on the southern coast of Phuket.

It really is a consultation process with us, so it ultimately depends on the guests' individual goals. People can choose from our different holiday types, and from there we can discuss the destination that appeals to them and a program that best suits their preferences.


Question: How do you hope to shift the perception of healthy holidays?

Samantha Lippiatt: I want to remind people that self-care is a necessity, not an indulgence and although there are plenty of ways to show that, when going on a healthy holiday, you're not just investing on experience, you're also investing in your physical and mental well-being.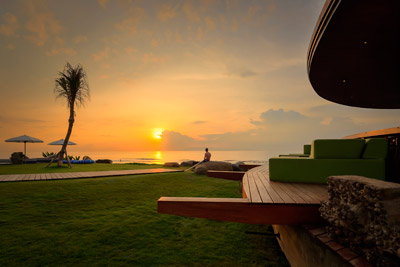 Question: What health and fitness trends will we see this year?

Samantha Lippiatt: Wellness as a concept is quickly being adopted by many mainstream hotel chains, airports and airlines with the inclusions of bigger and better fitness centres, spas, in-room meditation or yoga programs and menus catering to all sorts of dietary requirements.

Just recently, COMO Shambhala partnered with Singapore Airlines to introduce a new wellness menu, featuring seasonal and sustainable ingredients, across all flight classes.


Question: What piece of health and fitness advice would you give a beginner?

Samantha Lippiatt: Always listen to your body and if you're feeling overwhelmed, head back to the basics: enough water, regular exercise, nutritious food and prioritising sleep.


Question: What are your favourite fitness activities?

Samantha Lippiatt: Now that I've adopted a digital nomad lifestyle, I'm always on the go, so having access to my favourite LES MILLS On Demand workouts really comes in handy. When I'm in a studio or gym, I enjoy yoga, Body Pump, HIIT classes and Tabata training. I'm also into kite surfing and scuba diving and enjoy these activities very much when I'm travelling.


Question: What's a typical day like, for you?

Samantha Lippiatt: I am often travelling and working remotely, so it can be different every day, however, I stay on Australian hours which could mean a very early morning. For example, when in Asia I will often wake up at 4am local time. In a perfect day I will start my morning with meditation but often I will reach for my phone and before you know it, an hour has passed as I delve into the needs of the business. Depending on what time zone I'm in, I schedule in my meetings with my staff, global partners and answer client requests. If I'm at a retreat for business purposes, I would do a site inspection and then a lunch meeting to make the most of my schedule. Although my day varies, I try to stick to a routine, fitting in some breaks, exercise, and rest. And when it's time for bed, I switch to an audiobook and make sure to get 7-8 hours' sleep.


Interview by Brooke Hunter