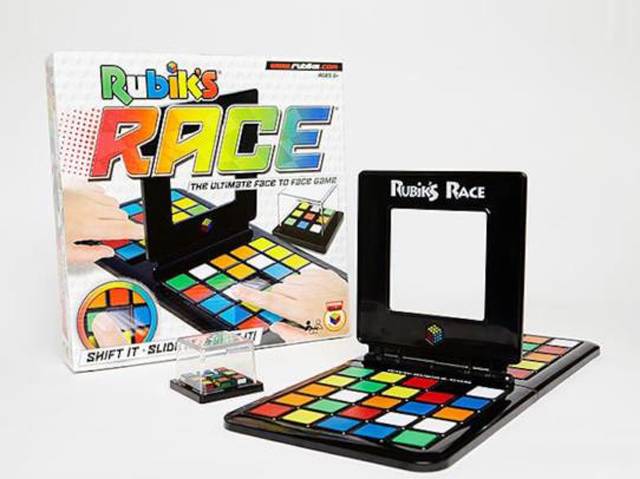 Rubik's Race is a fun new puzzle game that combines the strategy of the Rubik's Cube with face-to-face play.

Shake the Scrambler to create a new Rubik's pattern, then slide the tiles to match the pattern on your board to the one in the Scrambler.

The first player to complete the match and slam down the center frame wins!

Ages: 8+
Players: 2RRP $29.99
Available now at leading retailers!