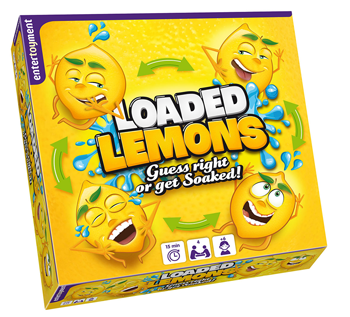 Loaded Lemons is a fun, action game requiring good memory or you'll get soaked!
Follow the lemons as they move around the table and when timer stops guess if your lemon squirts or not. Guess right or get soaked! Anyone who guessed right gets a lemon chip and the first to collect three chips wins the game!

Suitable for 2-4
Players aged 6+.
RRP $39.00
Available exclusively at BIG W.
Watch the video here.