We all understand the dangers of smoking, but somehow more and more young women are taking up smoking (it has been documented that 32% of women between 18 and 23 smoke regularly or occasionally), and soon lung cancer will overtake breast cancer as the most common cancer in women. So why is it so hard to stop smoking? Perhaps the answer lies in finding the best way to quit smoking that suits you.
New to the market is a stop smoking program from Flordis, that is 100% natural, using a clinically proven herbal remedy and comes with professional support. The Flordis quit smoking program is based on university trials, of a clinically proven herbal medicine that showed positive evidence that it can help people give up smoking. More than just a product, this quit smoking program involves the professional assistance of natural health practitioners, available throughout a network across Australia. Click here to enroll in the Natural Quit Smoking support program.
So why is it so hard to stop smoking?
Nicotine has potent effects on the brain, creating an artificial 'feel good' effect caused by a chemical dependence through the substance dopamine. Withdrawal can cause irritability, causing mood swings and frustration. Smokers often associate smoking with relaxation, socialising or stress relief, so to quit smoking new lifestyle approaches need to be addressed to replace the smoking habit.
Have you tried to stop smoking in the past with quit smoking patches, pure will power or chewing gum and none of these worked for you? A network of natural health practitioners offering a special support program for smokers in Australia, is there to help you beat the habit once and for all. The new Natural Quit Smoking Program involves a visit to a specialist natural health practitioner, continuing support over 4 months and supply of the product Remotiv (Ze117). The natural quit smoking program by Flordis is not over the counter, and is supported by selected natural health practitioners and only costs $120 for the whole program.
The science behind quitting smoking
"We believe that there need to be new ways to help smokers give up smoking", comments Professor Con Stough from the Brain Sciences Institute at Swinburne University in Melbourne. Professor Stough has conducted research on addiction to illicit drugs, alcohol and tobacco.
Photo Credit by http://www.DaVinciVaporizer.com
The quit smoking pill used in the quit smoking program has been studied in many clinical trials. After following another successful trial of Remotiv (Ze117) earlier this year, Professor Stough from Swinburne University has commenced some new research. "My unit has started a specific research programme using a natural product a highly researched form of St John's wort (Ze117) to find out if it can provide an effective option for people trying to give up smoking".
Remotiv Ze 117 is a Swiss made clinically proven herbal product used by practitioners in Australia to help with irritability, during times of stress and anxiety. "We believe that it is essential to get the exact products that have been clinically researched, as natural products vary considerably in the market" explains Professor Stough. The only way to ensure the clinical results, is to use the exact product Remotiv Ze 117, and not other unproven versions of the herb.
Nicotine addiction occurs through the 'brain reward pathway', which involves the chemical dopamine - the natural substance we have in our bodies which makes us "feel good". Often people take up smoking again because of irritability caused by nicotine withdrawal.
Professor Stough's team selected Remotiv Ze117 because it is clinically proven to reduce irritability, and this part of nicotine withdrawal is one reason that smokers find it hard to go cold turkey and instead start to smoking again. Also new European research has found that Remotiv Ze117 can directly affect dopamine, which may directly reduce the addictive effects of nicotine.
"These 2 actions encouraged us to conduct a trial in Swinburne on smoking cessation", Professor Stough continues. "A few months ago our pilot trial comparing Remotiv Ze117 with nicotine patches was promising enough for us to start a larger trial to investigate this new option for people wanting to give up smoking."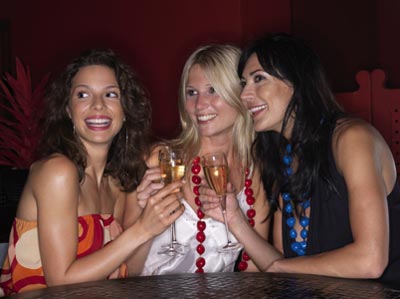 Remotiv Ze 117 is not available over the counter in Australia. It is a practitioner quit smoking product, which means that only qualified health professionals are allowed to supply the herbal stop smoking pills. With professional help this is one effective way to quit smoking.
Importantly, stopping smoking takes more than just a product. Lifestyle changes are also needed to break the habit of smoking. A small network of natural health practitioners are therefore offering a special support program for smokers in Australia. The new Natural Quit Smoking Program provides a specialist natural health practitioner, support over 4 months and supply of the product Remotiv (Ze 117). This program is only available from selected network of practitioners and costs only $120 for the whole program. Compared to the cost of cigarette packets, this is an investment that could save you thousands each year.
If you have tried several times to quit smoking, a new natural support program that offers aids and stop smoking help may be the next step to beating the smoking habit. CLICK HERE TO STOP SMOKING.