QUIKSILVER EXPANDS INTO WOMEN'S APPAREL

Blazing trails since '69, Quiksilver is excited to announce the addition of a new women's segment into its
surf apparel collection. Launched earlier this month, the line embodies the Quiksilver ethos through
original artwork and creative designs.

Quiksilver has left a strong mark on contemporary youth culture over the years. One of the first brands to
use bright colours and flashy all-overprints on boardshorts and apparel, the brand has shaped surf fashion
and culture since its beginnings.

"Quiksilver is deeply rooted in surfing, but there's also been a strong link to art since day one. We've always
liked to experiment, soak in creative cues from all over the world and capture special moments through the
things we create," says Ronnie Reyes, Quiksilver Global Head of Design. "Being restless for adventure is
what we stand for. Naturally, it's a lifestyle that appeals to both men and women."

In that regard, Quiksilver Womens is not a separate brand, but a collection fully integrated into the general
apparel offering. Many styles are unisex with different fits that can suit a man or woman's body.

Beachy, casual and unpolished, the first installment for Spring/Summer 2019 lives up to Quiksilver's
seasonal theme of "Feeling Fine Since '69." Sun-soaked colors meet washed-out imperfection and a laidback
vibe. Key styles include boxy camp shirts, corduroy shorts, classic denim pants and retro swimwear.

Dipping into nostalgia, the art gives a subtle nod to Quik's roots in Australia, experimenting with
psychedelic allover prints and original tea towel patterns.

Quiksilver Womens will be exclusively available online and through selected retail partners. The launch will
be supported through a variety of brand showcases worldwide.
MEET THE MAKERS: INTRODUCING SOPHIE SWRUTA
When Sophie Srutwa speaks about her hometown of Toulouse, her green eyes light up. "Everything is just welcoming, simple, easy-going," Sophie says, "the sun, the climate, especially the people.

That positive attitude and warmth is something she seems to have soaked up at an early age. Even years of roaming around the globe and getting lost where she'd least expected it while absorbing all the world has to offer hasn't changed her radiant charm. She's still beaming with the sunny air of Southern France. Nonchalant and charismatic, Sophie is driven by a natural curiosity and eagerness to discover.

"Travelling is something I simply couldn't live without," she says. "This feeling of freedom, carelessness, not knowing what tomorrow will be bring… that's how I find my best ideas, my greatest inspirations."

Today the creative head behind Quiksilver's inaugural women's collection, new for spring / summer 2019, swops the Mediterranean calm of Toulouse with the rugged shores of the Atlantic Ocean. Nestled between the Mountains and the Waves, the small town of St. Jean de Luz has served as Quiksilver's global design department's base since 2015.

The choice to become an apparel designer was an obvious one to Sophie ever since she can remember. Much to her teachers' dismay, she spent hours drawing in her books sketching her dream designs. After class she quickly translated her ideas tissue garments. She persisted in her passion, passing through a traditional apprenticeship in tailoring and later completing a business-oriented university program. Sophie went on to work at a number of renowned fashion and sportswear brands. No type of garment or technique ever appeared unfamiliar to her and her passion for design and creative expression is contagious.
https://www.quiksilver.com.au/womens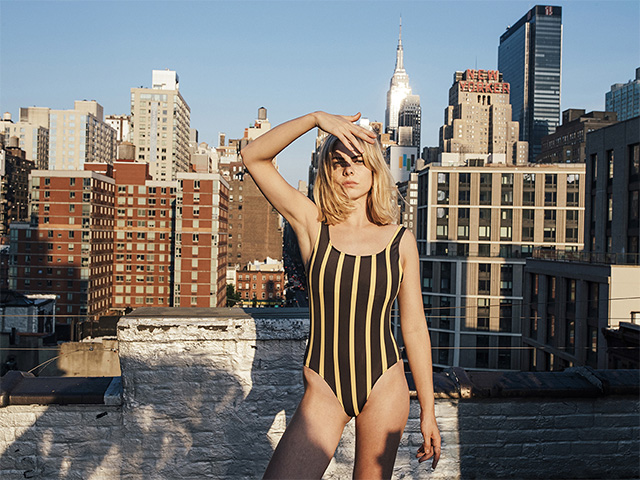 A diehard vintage and denim-aficionado, Sophie left her unmistakable signature on Quiksilver womens that she created with a small team of in-house artists and product designers in St. Jean de Luz, France.