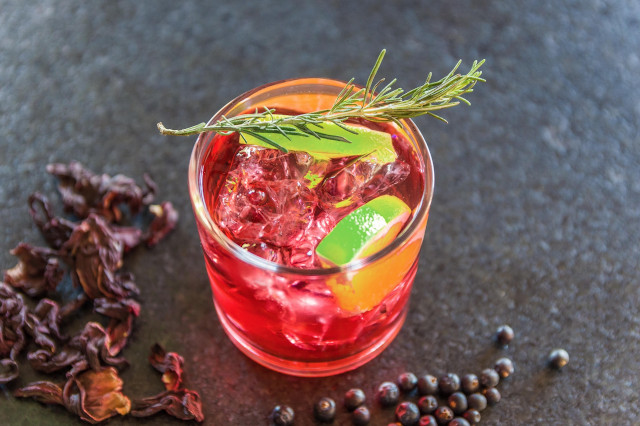 Refreshing Cranberry Hemp Kombucha Mocktail

"This refreshing mocktail uses homemade Kombucha as the hero ingredient, perfectly balanced with cranberry juice, lime and hemp seed oil. Kombucha contains naturally fermenting probiotics that helps maintain healthy gut flora which can improve digestion, fight candida overgrowth, improve mental clarity and stabilize moods. The hemp seed oil provides essential fatty acids Omega-6 and Omega- 3, and the combination of homemade kombucha and hemp seed oil can help modulate blood sugar."

Yield: 560ml (makes two servings)

Ingredients:
- 500 ml homemade Kombucha (chilled)
- 2 teaspoons hemp seed oil
- 1⁄4 cup of Organic Cranberry Juice (chilled)
- 2 ice cubes
- 2 wedges of lime

Directions:
1. Combine ingredients in a blender.
2. Cover and blend on medium until well mixed.
3. Serve immediately into two glasses with an ice cube and a wedge of lime.

"To really reap the benefits from the kefir and kombucha in these recipes, I would strongly recommend using home-made versions, which are super simple to do at home. You can find step-by-step guides on nourishmeorganics.com.au"

Recipes provided by Kriben Govender, Food Scientist, Registered Nutritionist and Founder of gut health superstore NourishmeOrganics.com.au.