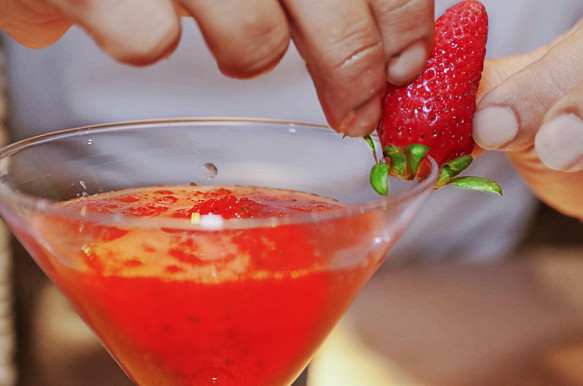 Strawberry Kefir Daiquiri

"This recipe is perfect for anyone who enjoys a sweet tipple. It is packed full of natural probiotics and rich in vitamin B, vitamin K, vitamin C, and essential amino acids. Add marine collagen to help heal the gut lining. The homemade water kefir can help modulate blood sugar which is important to prevent weight gain."

Yield: 500ml (makes two servings)
Ingredients:
- 250 ml homemade water Kefir chilled
- 1/2 to 3/4 cup frozen organic strawberries
- 1 teaspoon Organic Camu Camu Powder
- 1 teaspoon Marine Collagen
- Stevia to taste

Directions:
1. Combine ingredients in a blender.
2. Cover and blend on medium or high until smooth.
3. Serve immediately.


"These four mocktail recipes are packed full of natural probiotics, prebiotics, essential vitamins and minerals to help revitalise your gut during Dry July and help boost your immune system in the process."


Recipes provided by Kriben Govender, Food Scientist, Registered Nutritionist and Founder of gut health superstore NourishmeOrganics.com.au.