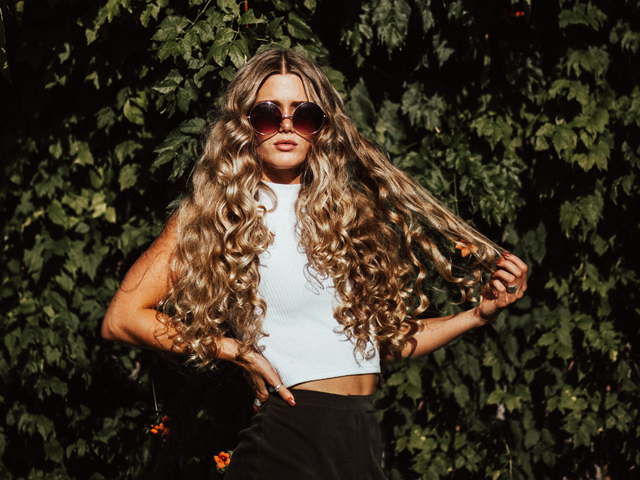 Hair trends have evolved, from bumper hairstyles of the 1940s and the 1960 beehive to excessively crimped hair of the early '00s, hair trends have gone through some huge changes. With the improvement of hair dye formula and the invention of hair extensions, there's nothing much you cannot do with hair nowadays. Here are the top trends in 2019.

Various shades and styles of color
Pastels, neons and natural shades are celebrated all over the world. While Asian hair requires multiple bleaching in order to achieve pastel colors, the chemical for hair bleach has undergone an evolution, allowing multiple bleaches without ruining the hair shaft. A few years back, numerous bleaching on Asian hair would ultimately reduce it to fluff - dead hair that breaks easily.

Aside from color itself, highlights are no longer in fashion, with ombre and balayage taking over as the go-to option. The reason for this is because the two styles of hair coloring is very low maintenance, unlike highlighting which requires touching up every few months to retain that natural look. Furthermore, balayage looks quite effortless, which is what everyone strives for because it perpetuates the idea that they can look good on minimal effort.

Styling it up or changing its natural texture with chemicals
Cultural appropriation aside, many people have taken to trying out cornrows and braids. To avoid being criticized, one Korean Youtuber even taught herself to do the braids, explaining that she wants to honor the history and culture of cornrows but even that was not able to staunch the waves of netizens calling her out for trying to be black. Regardless, this has not stopped people from wanting to try the look out for themselves.

Perming and rebonding is also another popular service that customers choose at the hair salon. Korea popularized the C-curl and air-perm, giving girls and women a more youthful and feminine look with curls. It is especially popular with those who have pin straight hair and want to see how they'd look with a bit of texture or wave to their hair. Those with frizzy hair might opt for rebonding or combine the two chemical treatments to achieve the Korean look.

Cutting or elongating
Some people might feel a bit hesitant about going short because it takes what feels like forever to grow hair out. Nowadays, there are clip in hair extensions, weaves and even hair growing supplements. This has given people the confidence to change up their hair on a whim. It's a lot less daunting when you know that you can go back to your original length if you're not happy with how your short cut looks on you.

Going natural!
After doing whatever you can do with your hair, there's only one thing left you can do with it: letting it be. There is a movement of people growing out their hair to incredible lengths. There are online communities and hashtags on Instagram that is helping to inspire and teaching how to grow your hair out healthily and getting it to its maximum length.
Photo by averie woodard on Unsplash