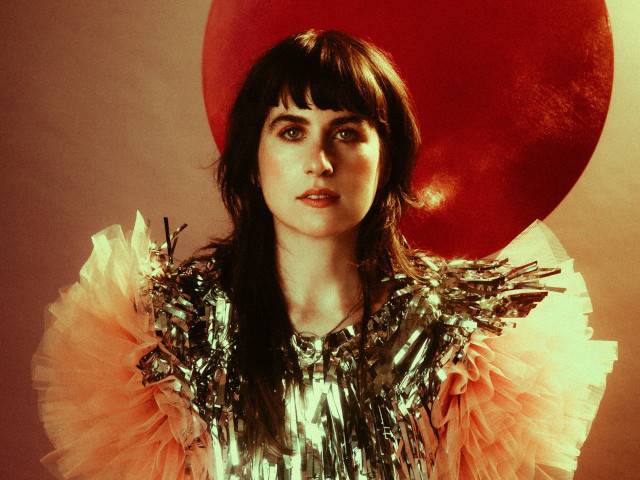 Songwriter, composer, arranger and indie darling, Phia is lauded for her luscious harmonies and vivid pop sensibilities. Following the sold out launch of the first track Full Circle in 2019 Phia finally gets to release the next track, Someone Out There, off her forthcoming self-titled album. The album will be launched in the beautiful surrounds of the Elizabeth Murdoch Hall at Melbourne Recital Centre with backing from the Melbourne Indie Voices Choir.

Primarily known for her genre-defying, live-looping show and her masterful use of the African kalimba, she also founded Melbourne Indie Voices, a new breed of choir who perform Phia's imaginative arrangements of current indie-pop songs.

The track is featuring Xavia, an internationally successful Australian live-looping cellist, multi-instrumentalist, and songstress who creates dreamy electronic folk, blending swirling strings, earthy rhythms, and soaring melodies.

Written in Berlin, Someone Out There explores the ups and downs of relationships and the ongoing difficulty of questioning that we all go through, in and through our relationships. And the choice to decide to stay.

I had been suffering from writer's block," says Phia, "and realised that was because I was censoring myself. This album is me getting honest with myself, for better or worse. Once I gave myself permission to say the things that I found the most scary, the songs started to flow."

On "Someone Out There", Phia's glistening kalimba, sounding toy-like in its innocence, belies the serious and direct questioning she's asking of herself: "what if there's someone out there, better for you than me?".

Reminiscing about the first blooms of romance in a relationship, and contrasting that to the difficult conversations a few years in. An acknowledgement after the intense coming together of the beginning that you are two separate people with separate needs and identities.

Produced by Nick Huggins in Point Lonsdale, Victoria, Someone Out There shows Phia as an artist not afraid to delve deeper, on the powerful process of self-discovery and search for truth.

Phia is potent and prolific releasing Full Circle in 2019, 'Town Hall Live Sessions' EP 2018, 'The Woman Who Counted The Stars' EP 2017 and 'The Ocean of Everything' 2016 in the space of three years. She has honed her remarkable live show over hundreds of performances across Europe, from bars in Southern Italy, to fisherman's villages in Iceland and major music festivals such as Melt Festival, Berlin Festival and Fusion Festival in Germany.