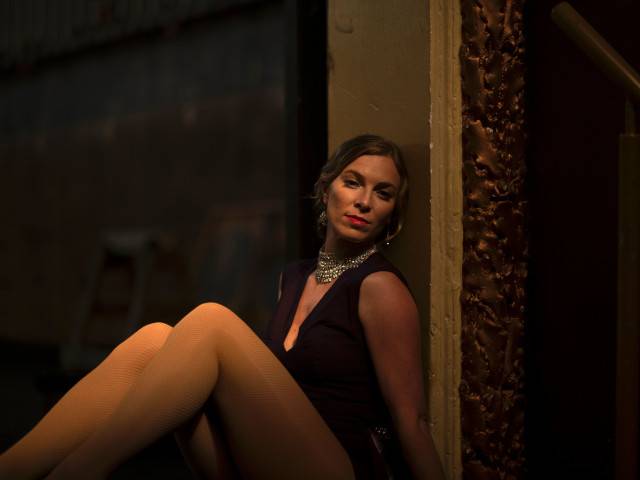 Tasmanian singer-songwriter Nuria has released her new breathtaking sophomore album Silver featuring her contemporary indie tracks, "Red Velvet," "Closer" and "Juliette." The albums namesake feature track "Silver" gives emphasis to Nuria's unique example of modern alternative music, combining sophisticated classical stylisms with her alluring vortex of passion.Her soulful and enigmatic vocals wrapped up in the multi-textured and elegant production work of Sam Phay and mix/master engineer Peter Holz, Nuria is stepping into an exciting new chapter.

"2020 was a strange year to say the least, but it gave rise to this album. 'Silver' is a collection of songs I wrote during the pandemic when somehow life had a little more breathing room and space for creativity. It was also during this time I connected with producer Sam Phay and mix/master engineer Peter Holz who helped bring this project to life," said Nuria.

"The songs on this album delve into an inner world of heartache, memories and personal reflection. The setting of the associated imagery was shot inside the grand old Hobart Theatre Royal which for me resonated with the grandiose emotions the music draws from. The feature track 'Silver' observes a moment of intense romantic love and the eternal feeling of youth it holds."

The album features nine stunning tracks, including the most recent single, "Red Velvet," is Nuria's third single release of 2021 after "Juliette" and "Closer," both of which were played on beloved community radio stations Radio Adelaide and 4ZZZ. "Juliette" was premiered on the female empowering music blog Women In Pop and was featured across Amnplify, BackBeat Podcast, Rawing In The Pit and among others. "Closer" was featured on FBi and 2SER as well as receiving praise from Amnplify, Like Velvet Music, The Music Files and AuspOp.

Nuria is the stage name of Tasmanian indie pop artist Anna Maynard. Pronounced NOO-ree-ah, this name from her childhood meaning "Fire of the Lord '' speaks of passion, boldness and captures a spirit unhindered by the constraints of growing up. Her story is reflected in the depths of her songwriting - a childhood of fantasy, a tumultuous adolescence of desires, insecurities and self discovery, the "sensible" choice of a day job as a doctor and all the while a burning and insatiable desire to create and connect through music.