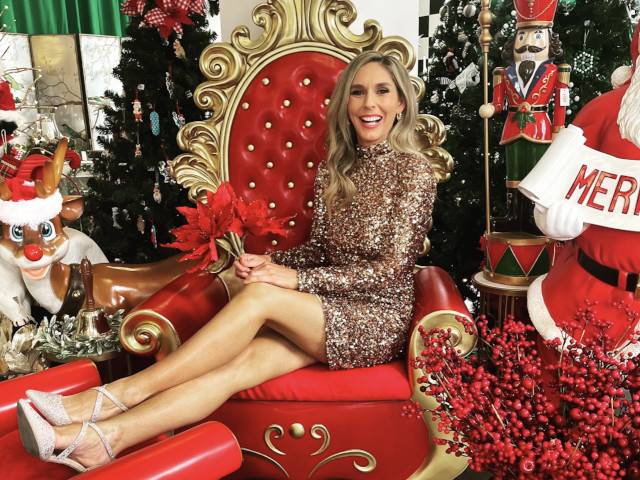 The holiday season is upon us and Adelaide singer & television presenter, Jessica Braithwaite wasted no time in delivering an up-tempo feel-good Christmas classic to bring some holiday cheer!

Whilst many will recognise Jessica as a much-loved television presenter, the established singer & songwriter is no stranger to the recording studio. Jessica recently released Who You Know – which reached no. 1 on the AMRAP and plaympe charts. So when the yearly Christmas pageant was rolling into the Adelaide Oval last weekend, Jessica jumped at the opportunity and called her U.S record producer to help her create some Christmas magic!

'I Still Get Excited for Christmas' was produced by renowned LA producer, Stuart Brawley (Celine Dion, Michael Jackson) who engaged the help of some music industry icons and rising stars including Jamie Wollam the drummer from legendary '80s pop-rock band, Tears for Fears along with the singers from the cast of Glee and Disney Productions. The team worked around the clock across three countries to bring 'I Still Get Excited for Christmas' to life in time for the pageant.

"The credit goes to Jessica for writing such a catchy and sweet song that so many relate to, especially after the last 2 years of the pandemic. Everyone was so thankful to be part of such a fun and spontaneous project and having worked with high profile artists like Barbara Streisand and Michael Jackson, I know about tight deadlines and long studio days and nights! It was definitely worth it, I'm one of the biggest Christmas freaks out there!" Said, Producer Stuart Brawley.

What came next was a complete surprise, the single shot to the top of the iTunes Rock chart and landed at #5 in just a few days and Jessica found herself sitting amongst international superstars such as ACDC, Korn, Midnight Oil and Led Zeppelin.

"I thought it was hilarious, this single was created to bring a bit of fun and laughter to an otherwise very dull and depressing year for many, I had never imagined it would take off the way that it did or make its way into the rock charts! Clearly, it's an odd fit, but hey, it's the silly season after all!" Jessica, said.

Local media were quick to support Jessica with many crowning her as 'the new Queen of Christmas'.