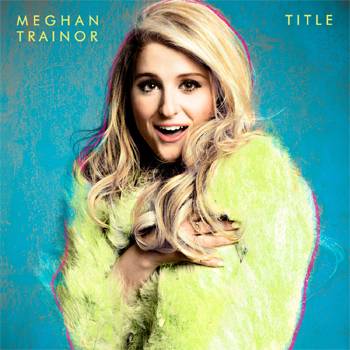 Meghan Trainor Lips Are Movin
Meghan Trainor continues her breakout year with the release of a brand new single 'Lips Are Movin." Fans can also pre-order Meghan's debut album Title at http://smarturl.it/MTTitle_Deluxe ahead of the just announced January 9th street date. Title will be released as an 11-track standard version and 15-track deluxe version (track listing below). Fans that pre-order Title will receive 'Lips Are Movin" as an instant grat track along with previously released Title EP tracks 'All About That Bass," 'Title," 'Dear Future Husband" and 'Close Your Eyes."
'Lips Are Movin" follows Meghan's global smash debut 'All About That Bass" which she recently performed on The X Factor and Sunrise while on a promotional visit to Australia. 'All About That Bass" was #1 on the ARIA charts for 4 weeks, went to #1 on the iTunes singles chart in 58 countries, and #1 on the Global Spotify and Shazam Charts, making Meghan a global pop-phenomenon. The video for 'All About That Bass" has nearly 167,000,000 views and counting.
Pre Order Meghan's debut album now: http://smarturl.it/MTTitle_Deluxe
Title Track Listing:
Standard Version:
The Best Part (Interlude)
All About That Bass
Dear Future Husband
Close Your Eyes
3am
Like I'm Gonna Lose You
Dem Sticks
Walkashame
Title
What If I
Lips Are Movin
Deluxe Version:
No Good For You
Mr. Almost
My Selfish Heart
Credit