Dynamic Perth six-piece Mal de Mer have announced their glistening new single Do You See Me?, an eclectic, irresistible track that details the tough, dramatic reclaimation of personal power that occurs when a toxic relationship ends. Mal de Mer have also announced a visually stunning lyric video to accompany the track, made in collaboration with photographer Mare Elzinga.

Do You See Me? is the result of a truly unique amalgamation of influences; evocative of everything from Camp Cope to Andy Shauf to BADBADNOTGOOD, in other words – it's just Mal de Mer. Steady, funk-inspired bass lines sit harmoniously amongst sharp, vintage synths while lead vocalist Saskia Fleming's distinctive voice confidently takes centre stage; handclaps and crisp drums drive the song forward – it's a curious number, and the expert mesh of genres within this single is nothing new to this skilled group. Speaking on the inspiration behind Do You See Me?, Saskia explains, "The song came about when I was in a pretty dark headspace. At the time, I was trapped in an exhausting combination of deep sadness, and overwhelming anger. I'll let the lyrics speak for themselves, but I hope the listener can feel those emotions wash over them as they flow through the song. When I finally plucked up the courage to show the band what I'd written I was blown away- everybody's parts felt like essential pieces of the song that were meant to be there all along. It was like everything just clicked into place."

The video for Do You See Me? is a quaint, child-like celebration of the formidable lyrics in this song. Nostalgic, colourful, crafty, and clever, the lyrics are built from small letter beads, all mismatched and topsy-turvy. Explaining the brilliant idea behind the video, Saskia says, "It's a stop motion lyric video using beads, pastel felts, and glitter (among many other things!!). My housemate Freddie came home one day from Spotlight with a load of colourful beads, and made me a necklace with a lyric from this single on it. When I was given the necklace, it at first sparked the idea of doing a very limited run of merch in the form of jewelry for this track. That idea then snowballed into doing an entire stop motion lyric video using those beads. The concept is using colourful childlike craft supplies to create a clip that at first seems upbeat, and straightforward, but over the course of the track, gradually begins to reveal it to be a facade hiding the dark reality of what is going on beneath the surface. I worked on the concept with the amazing director Mare Elzinga, who took my basic idea and has brought it to life."

Mal de Mer, a French maritime term for seasickness, is a band with an undeniable, unbreakable connection to the ocean. The band's name is a part of family history for lead vocalist Saskia, as she explains, "My family has had a long history with water and the ocean - a captain, a swimmer, a pirate, a professor of maritime law, a sailor... so I guess naming the band was a way for me to feel like I was continuing that family history. Looking back on deciding the name now though, I think I may have just been tricked by my mum who strategically placed a thick book of nautical phrases and sayings in front of me when I was trying to name the band...."


Interview with Mal de Mer
Question: How would you describe your music?

Mal de Mer: Our music is very genre-fluid I would say. We blend inspirations from Funk, Jazz, Soul, Pop and Electronica genres (among many others!) to create a distinctively Mal de Mer flavour. We tend to have a penchant for mixing excoriating, emotionally vulnerable lyricism with driving upbeat rhythms, and funky, catchy hooks that'll be bound to get you on your feet.


Question: Can you tell us about 'Do You See Me?'?

Mal de Mer: 'Do You See Me?' started out as a song I wrote on my synth during a depressive episode that I didn't think anybody would ever hear- hence the very pointed lyricism, hahaha! The track is an intimate look inside the realities of finally leaving a toxic relationship, and all of the heavy feelings that come along with gathering the courage to leave. And I mean, I didn't think I'd ever have to tell an ex-partner not to call my mum (again) after a breakup, but it seems I was wrong. So, I've put it in a song and I hope anyone considering doing that… just doesn't.


Question: Is there a particular message you hope listeners take from your music?

Mal de Mer: Each track tends to have quite a distinctive message, but I'd say the most consistent message that I reiterate with every release is that it is okay to be angry. As an AFAB young person growing up today there is a lot to be pissed off about, and I hope our music allows listeners to feel like they can take up space and be heard.


Question: Do you prefer performing live or recording?

Mal de Mer: There is an amazing distinct feeling that comes from both performing to a crowd, and hearing your work taking shape in the studio- and neither one can emulate the other. But if I had to pick one, I'd probably go with recording- just because I could spend the rest of my life in the studio recording, but I can get quite overwhelmed by crowds and socialising.


Question: Can we expect any upcoming shows?

Mal de Mer: We're focusing on writing and recording new music over the next couple of months, so there will be a lapse in shows while we focus our creative energy on our next project. Plans for a headline show in February along with a new single are in the works though, so stay tuned!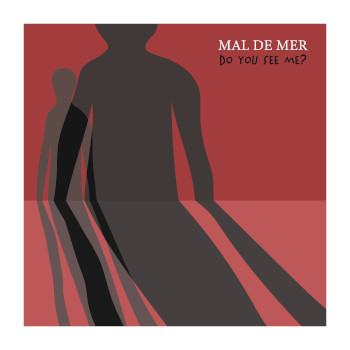 Question: What is the story behind the band name?

Mal de Mer: My family has always had a connection to the ocean when it comes to their line of work, and I wanted to maintain this theme through my chosen profession too. I wasn't about to go spend my life singing covers on cruise ships, so naming the band after a nautical phrase seemed like the next best thing!


Question: How did the band come together?

Mal de Mer: I started Mal de Mer in 2017 with John Harvey as my co-pilot. We met at WAAPA in 2017 and had an instant musical chemistry, both being able to do what the other could not- John handling chord progressions, me handling melody and lyricism. After we wrote a few tracks together I asked him to start a band with me, he agreed right away, and the rest is history! We've brought different talented musicians in throughout the years on bass, drums, and keys, but our current line-up is by far our best yet.


Question: What motivates you most when writing music?

Mal de Mer: My lived experiences and the feelings that arise from them are my inspiration.


Question: Which music/artists are you currently listening to?

Mal de Mer: I'm currently really into L'Imperatrice, Parcels, and TOPS.


Question: What or who was your inspiration to go into the music industry?

Mal de Mer: I think one person who really inspired me to get into music and follow that path in life was a family friend called Monti. When I was 14 he offered to record 3 original songs I had written in his home studio. The minute I stepped into the recording booth I knew music was what I wanted to do. And that was that, my brain decided pretty young that it would not allow me to do anything else. There is no plan B, there is no alternative, I cannot fathom doing anything else with my life- sometimes it honestly feels like I'm just following my dream's orders.


Question: Was there a moment you contemplated throwing in the towel?

Mal de Mer: Yeah for sure, the main moment that sticks out to me was in 2018 when the band I had with me at the time decided that the work I did for the project behind the scenes (management, social media, scheduling, accounting, promoting shows etc.) was super easy and that I didn't deserve financial compensation for my role as manager (despite never offering to help or asking what my job entailed). This was all because we had previously agreed that when we did earn enough in our band bank account to pay each member comfortably (which, by the way, still hasn't happened)- that I would get an extra % for all of the hard work I put in. When I had a group of people who I considered some of my closest friends turn on me and claim that I wasn't working as hard as I said I did, and that I didn't deserve financial compensation for all the hard work I put in- I was pretty ready to quit. But my mum persuaded me to keep going, the band made some line-up changes, and that was the impetus for our song 'Sunshine and Thunder'. And everything happens for a reason, because now I've got a band of individuals who not only see my hard work, but constantly tell me how grateful they are for all the extra hours I put in.


Question: What has been your favourite part of becoming a music artist?

Mal de Mer: Getting to form the most incredible deep friendships I've ever had with like-minded creatives, working with the people I've been lucky enough to work with, and hearing how our music has helped listeners through rough times.


Question: What's a typical day like?

Mal de Mer: A typical day for me as manager involves posting to social media, liaising with our distribution label and our PR rep, answering a bucketload of emails- especially around a new release, chatting to our booking agent, and working my regular job 4 days a week at a garden centre!


Question: What's next, for you?

Mal de Mer: Think: More music! More visuals! More merch! And in 2022- more headline shows! We've also finally hopped on Tik Tok so we'll be aiming to regularly post on there!


Question: Can you share your socials? (links please)

Mal de Mer: Instagram
Facebook
Triple J Unearthed
TikTok


Interview by Gwen van Montfort