Shopping
Cast: Julian Dennison, Kevin Paulo, Jacek Koman, Alistair Browning
Directors: Louis Sutherland, Mark Albiston
Genre: Drama
Running Time: 98 minutes

Blood is thicker than water

New Zealand, 1981: muscle cars, racial tensions and a thieving bird all inform the small town life of half-Samoan brothers Willie and Solomon. Their father Terry has raised them to be constantly aware of the colour of their skin and that they will have to work harder to make it in a white man's world. Willie has spent his childhood failing to live up to his father's expectations and protecting his younger brother Solomon from them.

When Terry gives Willie keys to the family car on his birthday, it seems Willie is finally being trusted as a young man. But after this gift is met with disappointment and false hopes, Willie's world implodes and his relationship with his father breaks.

While tensions simmer for Willie at home, a chance encounter with charismatic thief Bennie and his close-knit group of -shoppers' seduces Willie into a risk-taking world that allows him to escape his volatile relationship with Terry. Willie is welcomed into Bennie's life, meeting his closely guarded teenage daughter Nicky, and being allowed the driver's seat of Bennie's car. In Willie's eyes Bennie quickly becomes the father he never had and Willie grows eager to gain his adulation at any cost.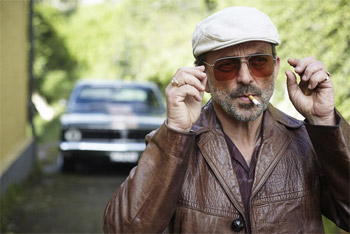 Still living under Terry's roof, Willie skips work to go -shopping' with Bennie and his thieving crew. Meanwhile back at home Solomon has been left to fend for himself against Terry, while Willie enjoys the sweet taste of success and life away from his father's rules and expectations. But as Bennie's hold over him grows Willie finds himself in over his head, with things only further complicated when he and Nicky grow closer.

Before he can see what's coming, and when Solomon is left to fend for himself at home, Willie's two worlds collide with shattering consequences.

Shopping
Release Date: June 14th, 2014



Directors' Statement
We are fascinated by people, and believe most people have an interesting story inside them.

We thread our own experiences and tales into our work when we're writing, throughout development, into characters through to work-shopping and on set. The result is something that feels alive. It's an aspect of how we see our little world here at home in New Zealand. It therefore inherently speaks of our culture rich in its own uniqueness.

The insight and care afforded is probably evident in our body of work where we are able to build characters with huge heart and empathy, and thrust them forward on a journey that we hope the audience rides on because of one crazy notion - that they care. Shopping is the creation of six years collaboration between us and is born from the small community on the Kapiti Coast where we both grew up.

Every moment and each word is filled with our hearts, of a detail and depth only attained through knowing, and served lovingly by our wonderful cast and crew that connect deeply and personally to the notions of every action and word in our script.
-Mark Albiston and Louis Sutherland

Shopping
Release Date: June 14th, 2014