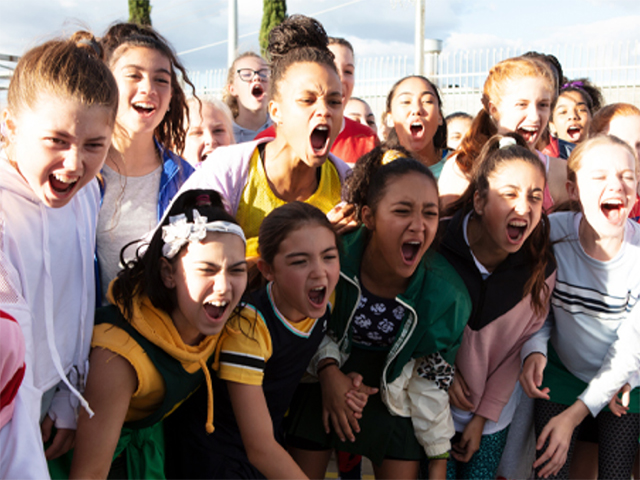 New Suncorp research has revealed more than a quarter of Australian teen girls are at risk of not returning to play team sport, following time away during lockdown.

The research, released after the relaunch of the Suncorp Super Netball Season on Saturday 1 August, revealed one in four have simply lost interest, while more than half (60 per cent) reported 'nothing can be done' to make them look forward to participating in team sports again.

The national survey of more than 1,000 Australian teenagers* conducted as part of the Suncorp Team Girls initiative, also revealed team sports was primarily replaced with 'screen time' (91 per cent) including 63 per cent spending more time on social media during social restrictions, and two-thirds (67 per cent) of Australian girls admitted to being less active during lockdown, compared to the same time last year.

However encouragingly, more than eight in 10 (86 per cent) of respondents recognise the numerous benefits of team sports participation, with almost half (47 per cent) reporting it increases their confidence, and more than six in 10 (64 per cent) feeling happier when they play. Of those that have missed playing team sports (85 per cent), 'playing with friends and team-mates' is what they miss the most, followed by almost two-thirds (63 per cent) missing the physical activity.

Suncorp CEO Insurance Product and Portfolio Lisa Harrison said sport has the incredible ability to bring people and communities together, and during uncertain times these connections are more important than ever.

"We know the last few months have been tough for our local sporting groups, and these latest findings reinforce the importance of spotlighting the power of community sport and the role it plays in building confidence and local connections."

Suncorp Team Girls ambassador and Australian Diamonds netball player Gretel Bueta said the findings highlight the vital importance of encouraging the nation's young women to stay in the game.

"What is so interesting about Suncorp's latest research is that despite young women being at risk of leaving their chosen team sport, they clearly recognise the positive impact it can have on their lives. Speaking from experience, I know the wins are just as important as the losses to build that inner grit we need to handle life.

"We, as role models, family members and friends, have the chance to remind these same girls why getting back into the game can help nurture skills such as perseverance, resilience and confidence. I encourage Australia to come together at this essential moment to ensure we don't lose young women from team sport."

The benefits of sports are widely recognised to have lifetime impacts, as sport is felt to build fundamental life skills like team building, leadership and resilience. Today's findings follow on from Suncorp's '2019 Youth Confidence Report', which found a direct link for girls of all ages between being confident and achieving success in a range of life dimensions, including their work and social lives.

To learn more about how team sport can benefit your child's development visit the Suncorp Team Girls site.

Key research findings:
- For the 40 per cent who can be enticed back to team sports, having their friends also participating (27 per cent) is most likely to make them look forward to returning, as well as if sports clubs/ federations ran a fitness clinic to help them get back into training (7 per cent).
- Those living in Victoria (62 per cent) are more likely than those living in New South Wales (53 per cent) and Queensland (45 per cent) to strongly agree that they have missed playing team sports since the COVID-19 restrictions.
- Those living in the five major capital cities are more likely than those living in regional areas to say they miss the physical activity (65% compared to 56%) and the positive benefits of playing a team sport (55 per cent compared to 41 per cent).
- Further benefits cited as a result of playing team sport include sleeping better (38 per cent) and feeling more relaxed (34 per cent), while one in four (23 per cent) find it easier to concentrate when they are doing their schoolwork.
- Not only are those living in Western Australia more likely than those living in New South Wales and Queensland to have participated in team sport over the past 12 months but they are also more likely to feel that they get benefits from playing team sports (Western Australia 93 per cent compared to New South Wales 86 per cent, Queensland 80 per cent and South Australia 83 per cent).
- Australian girls aged 11-17 years living in Western Australia are more likely than those living in New South Wales and Queensland to have participated in a team sport over the past 12 months (WA 84 per cent compared to NSW 75 per cent and QLD 68 per cent).
- Those living in Western Australia (39 per cent), Queensland (36 per cent) and Victoria (37 per cent) are more likely than those living in New South Wales (25 per cent) to have participated in Netball
- Of those that have participated in a team sport over the past 12 months, the majority (90 per cent) were participating at least once a week, with one in five (19 per cent) participating four or more days per week.