Discover an amazing chocolate experience and explore your creativity with an Australian first, the KITKAT CHOCOLATORY.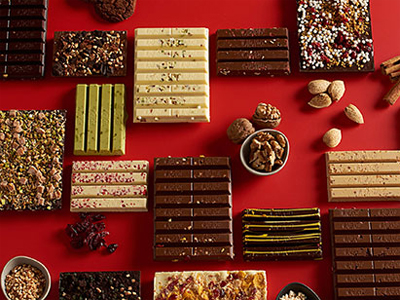 KitKat have collaborated with the phenomenal Melbourne Gin Company to create two mouthwatering batch baked wafer products: Caramelised Macadamia & Juniper and Candied Citrus & Rosemary – both are truly incredible; the gin-infused chocolate is distinct and the flavour combinations are just perfection. The KitKat x Melbourne Gin Company collaboration makes a memorable gift for the chocolate and gin lover (most of us, right?).

The KitKat "Choose Your Break" personalisation offered at the Chocolatory is an incredible gift; I highly recommend the milk chocolate with crushed cocoa cookie and dried raspberries - it's delicious and the personalisation aspect ensures a very special gift, to give. My tip is to make two, one for giving and one for yourself!

And, wow, the 2018 KitKat Seasonal Special Editions! If I HAD to choose the Walking in a Winter Wonderland would be my top pick, the combination of dried cherries with fudge and cookie chunks is incredible. The Nut Cracker Walt is a very close second, as the dark chocolate perfectly matched the pretzels and pecans… definitely one to buy, secretly, for yourself.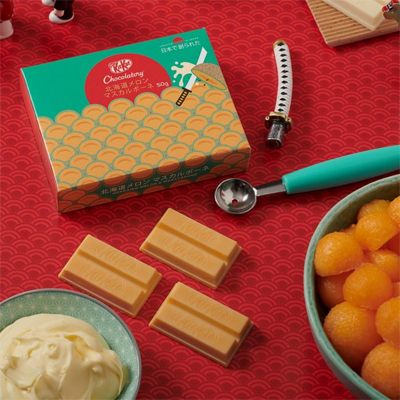 If you're looking to stand out, the KitKat Created in Japan range is interesting; each pack contains 6 individually wrapped 2 finger pieces (the perfect 3pm snack size). The Sake flavour had a standout twist with no hidden agendas, the perfect Sake-tang. The Hokkaido Melon & Mascarpone had an enjoyable element of sweetness, clearly tasting like chocolate and melon whilst the Butter flavour had a delightful buttery finish which appealed to me, the most.

The KITKAT CHOCOLATORY is an easy way to select an impressive gift; don't wait, go to https://www.kitkat.com.au/ for the BEST gift (or treat for yourself), right now!
- Brooke Hunter