Inspired by Love
Question: Can you tell us anything about your time on Bachelor In Paradise?

Keira Maguire: It was the best experience of my life.


Question: What did you learn about yourself whilst on The Bachelor and I'm a Celebrity...Get Me Out of Here!?

Keira Maguire: I leant a lot; I think mainly I learnt what I do and don't want in my life and acknowledged that it's ok to be yourself no matter what anyone thinks of you... We are all different and I know, it's important to embrace my individuality.

I first went onto The Bachelor when I was in my late 20's and now I'm 31. You are always learning but the experience allowed me to separate fake friends and fickle experiences from my life.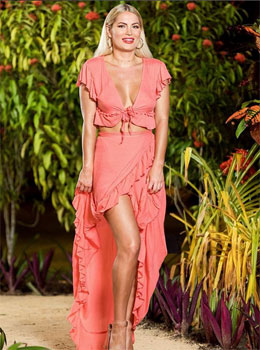 Question: Who do you look to for inspiration?

Keira Maguire: Referencing back to my last answer, I'm going through a lot of personal growth and I'm now inspired by people who think the same as me. I believe in the law of attraction, attracting positive experiences into your life and taking control of your thoughts.

This industry is very fickle and it is easy to get caught up in the things that don't matter and the nastiness; I just make sure I surround myself with beautiful, positive people - they say you are like the five closest friends - so choose carefully.

What inspires me the most is love, giving and receiving it.


Question: You look absolutely incredible! Can you share your fitness regime with us?

Keira Maguire: I've been obsessed with being active; my go to workouts are Barre and Vinyasa Yoga. I try to work out 5-6 times a week, more so for my mind and body.


Question: How do you decide what you share on social media?

Keira Maguire: I'm pretty bad with my social media; I don't put a lot of efforts into my pictures. I've just downloaded Face Tune, for the first time, and I have no idea how to use it... I like to be spontaneous and if I'm enjoying the moment, I share it. It's safe to say you get to see my best experiences, well the ones I can share... ;-)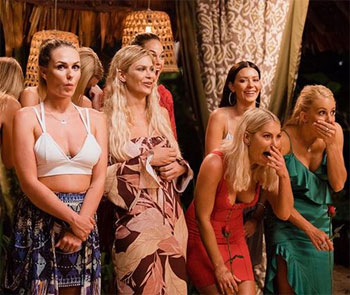 Question: How have you learnt to deal with the negative comments on social media?

Keira Maguire: I originally blocked certain aggressive words, so I didn't see them... but I try to ignore it as it's there issue not mine. It does get to you sometimes but as they say when you're having a good times and enjoying life, you bring out the negative in others.


Question: Can you share your 2018 goals, with us?

Keira Maguire: I have to keep that close to my chest for now but let's just say I'm very excited about this year, I have a feeling it will be the best yet!

Photo Credit: @keiramaguire
Interview by Brooke Hunter