Jennifer Lawrence and Josh Hutcherson The Hunger Games: Catching Fire
Cast: Jennifer Lawrence, Josh Hutcherson, Liam Hemsworth, Woody Harrelson
Director: Francis Lawrence
Genre: Action, Adventure, Sci-Fi
Rated: PG
Running Time: 146 minutes

Synopsis: Katniss Everdeen and Peeta Mellark become targets of the Capitol after their victory in the 74th Hunger Games sparks a rebellion in the Districts of Panem.

The Hunger Games: Catching Fire
Release Date: November 21st, 2013
Website: http://thehungergamesmovies.com.au



About The Production
'This is the 75th year of the Hunger Games . . .
The tributes are to be reaped from the existing pool of victors."
- President Snow of Panem

The stakes have never been higher for Katniss Everdeen. It seems it was only yesterday that Katniss was battling to outlast her tyrannized nation's infamous gladiatorial competition. But now, the time is nearing once again for the annual Hunger Games. And this year it is a very special Quarter Quell anniversary edition, one that will force together the most famed of the past Victors, including Katniss, who never imagined she'd be heading back into the arena as a person changed by her experiences.

The Hunger Games: Catching Fire follows on the heels of 2012's blockbuster cinematic success, The Hunger Games – and takes the worldwide phenomenon sparked by Suzanne Collins' best-selling books into a new chapter that deepens the story and propels it forward. Critically acclaimed, the first film introduced audiences to the intriguing dystopian culture of Panem, where every year 12 oppressed districts send a teenage boy and girl to compete in a contest of sheer survival in the nation's glittering Capitol. Academy Award® winner Jennifer Lawrence brought to life the story's reluctant 16 year-old heroine, Katniss, as she persevered through impossible choices in the Hunger Games arena – revealing a passionate connection with her character.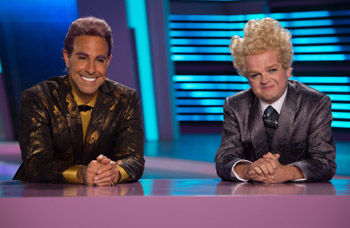 Less than a year later, as the filmmakers returned to bring the second book of Suzanne Collins' trilogy to life on screen, they had no intention of resting on those considerable laurels. They dove into a new phase of Panem's history and Katniss' ever more dizzying moral dilemmas with the same faithfulness to the narrative that has guided them from the start – and a desire to go the next step.

With a story that thrusts Katniss into a second Hunger Games she never saw coming, the film took cast and crew into previously unexplored emotional and technical territory. As Katniss and her fellow Tribute, Peeta, go on a Victors' Tour through Panem's districts, and then are reaped for games creatively designed to be their destruction, the filmmakers saw an exciting opportunity to push the storytelling, and the characters, while staying true to what Collins set off in the global imagination.

'We wanted to be every bit as ambitious with this movie as we had been with the first, and continue to take creative risks," says returning producer Nina Jacobson. 'We have tried to honour the core essence of Catching Fire in the same way that we honoured The Hunger Games."

Lionsgate's President of Production Erik Feig adds: 'Catching Fire is a very different story from The Hunger Games. Katniss is thrust, literally, into a higher arena, and we see not only pressure mounting on her, but also the scope of her caring for others broadening. We saw it as a wonderful cinematic opportunity to bring her greater inner complexities and an even bigger visual scale to life."

As Panem is slowly revealed to be on a collision course with change in Catching Fire, so too does Katniss stand at the boundary of the hesitant girl she was and the young woman she will become.

'We're very excited in this film to advance Katniss's evolution as a character," Nina Jacobson states. 'We see her growing into somebody who is much more the master of her own destiny, as opposed to a pawn in the agendas of others. We see an ethical and social consciousness awakened in her, and yet at the same time, we also see the very human resistance that she feels to having to become a hero, when all she really wants to do in her heart is gohome."

Katniss In Chaos

The events of The Hunger Games took Katniss Everdeen to what she thought were her ultimate physical and emotional limits, and all she wanted in the aftermath was to finally be home with her family and best friend, Gale Hawthorne. But there is to be no going home for Katniss, even if she beat all the odds. She is now a different person – a girl haunted by memories, by the continuing control of her life by the Capitol, by the persistent threats that remain to her loved ones. More than that, she is now a public persona, whether or not she wants to be. Not only is she the Capitol's celebrated 'Girl on Fire" but she is becoming an inspirational symbol to some and a dangerous enemy to others.

Now, when she is reaped a second time for the 75th Hunger Games, all of that takes Katniss to a new place in her mind and her soul. As defiant and fiercely independent as ever, her journey in Catching Fire becomes about grappling with the dual nature of heroism – its burdens and its power.

Returning in the role is Jennifer Lawrence, whose career has soared since The Hunger Games, and who recently won the Best Actress Oscar®, among other awards, playing the complicated widow Tiffany Maxwell in David O. Russell's celebrated Silver Linings Playbook.

Jennifer Lawrence loved creating the character for the first time on screen and in Catching Fire, she took the sometimes selfless, often cunning young woman she has embodied through dark, confusing times and evolved her to a new level of strength and maturity.

'Katniss remains a character I adore but the stakes are different for her this time," Jennifer Lawrence notes. 'In the first movie, she was a hesitant hero who really just wanted to save her family, but now she has a bigger weight on her shoulders. She feels a responsibility to all these people who are depending on her and yet, she is struggling with that, because it isn't at all what she signed up for."

As a victor, Katniss had been promised a lifetime free of being reaped for the games ever again. But the rules have changed. Each Quarter Quell – which every 25 years marks the Capitol's triumphant defeat over the rebelling Districts – the games get special instructions, and this year they say that the competition will take place between former victors, a move Katniss suspects is aimed at her. 'I think Katniss was just starting to accept that she had post-traumatic stress and was trying to get over that, only now she has to face the unthinkable: going back to the Games," says Jennifer Lawrence.

Diving back into the depths of the role, Lawrence was acutely aware that Katniss is trying to come to terms with all that she has experienced and achieved, and just as much with newfound fame and its seeming ability to wreak havoc. 'In Catching Fire, Katniss becomes very aware of all the people who are watching her, who are depending on her and that all becomes very real to her," says the actress. 'She feels that she has to decide between saving her family or fighting for her people."

Katniss is also faced with an increasingly complex relationship with her fellow Tribute, Peeta Mellark, with whom she is now pegged as an item, replete with lavish wedding plans, in the Capitol's PR blitz – despite her unrequited feelings for Gale back at home. Much as she wants to go back to a time when things were simpler with Gale, she cannot. 'Everything feels different to Katniss now," Jennifer Lawrence explains. 'There are things about her life that Gale just doesn't understand anymore, whereas he used to understand everything. And now there are parts of her life that only Peeta understands."

These Games are also different for Katniss, in part because she is now a veteran who goes into them with her eyes wide open to the threats. She also goes into them in an unfamiliar position: as the frontrunner. 'These games are definitely different because everybody has been here before. Everybody's experienced," Jennifer Lawrence says.

This time the battle terrain is also new and unchartered – as well as mind-boggling to Katniss. 'This arena is something that Katniss has never experienced before," Jennifer Lawrence notes. 'She grew up in the woods, so that was always her specialty. But this is all new to her -- a jungle and a very sinister jungle at that. The jungle becomes a deadly tribute in itself."

Like Katniss must, Jennifer Lawrence threw herself right back into intensive training for these even more physically demanding games, spending hours on the archery range and honing an array of free-running skills to new levels. 'The stunts in this movie are really fantastic, so it was worth doing the extra months of training to be able to do them," she comments.

The intense process of entering Katniss' weighted soul and ever-intensifying dilemmas was supported throughout by director Francis Lawrence (no relation). 'He has such a huge imagination and he's so good at creating different worlds in a way that really resonates," the actress says. 'I felt he fully understood the story and he was very freeing to work with."

Francis Lawrence was in turn enthralled with Jennifer Lawrence's unwavering commitment to doing justice to Katniss in this new phase of her life. 'Jennifer Lawrence just owns this character," says the director. 'And she brings out many new facets in this movie. You get a chance to really see Katniss grow as a human being. Throughout, it was fascinating to watch Jennifer Lawrence, because playing Katniss is so natural for her. Her performance style is very instinctual – and when she turns it on, she really turns it on."

Adds producer Jon Kilik: 'The most important thing to us was to maintain the truth and integrity of Katniss -- and Jennifer Lawrence makes that possible. She's so deeply rooted in Katniss' head that her every move feels real and honest. Her technique is invisible, which is astonishing at such a young age. Every day on this film she was surprising us, every day she was able to go a little further or bring another dimension to Katniss. She was always finding new things and she never repeated herself."

Panem, Expanded

The Hunger Games introduced moviegoers to the original yet hauntingly familiar world of Panem, with its gritty, enslaved Districts, eye-popping Capitol full of glitter and glam, and its reliance on televised spectacles to distract the people. Now, Catching Fire expands the scope of Panem, revealing far more of the oppressed nation just starting to simmer with rebellion than has yet been seen on screen. Given the care and creativity it would take to bring all that to life, the producers went in search of a director who would arrive on the scene with his own personal vision, as well an understanding of why people relate so strongly to Suzanne Collins' characters and fictional realm.

They found that combo in Francis Lawrence, who made a different kind of apocalyptic world viscerally real in the stylish sci-fi epic I Am Legend, starring Will Smith. 'We were looking for somebody who had a real passion for the books and for this book in particular," recalls Nina Jacobson. 'From our first conversation, Francis Lawrence had so much insight into the characters and into the dynamics between them, we were won over."

Adds Jon Kilik: 'Francis Lawrence not only deeply connected with the material, but he also saw how to build on the first movie. To have someone who had a vision for how the story could grow and expand was very impressive."

Lawrence approached the film as an opening for audiences to venture further and deeper into the heart of Panem – both of its Capitol and its people. 'Catching Fire opens the world of Panem up and you start to learn more about the characters, as the story pushes them forward," he says. 'It is the most technically complex film I have ever done, and yet I think the coolest thing about it is simply the strength of the story itself. I'm really proud of how emotional it is. Fans will enjoy seeing many new facets to Panem, but it's also a story that stands on its own."

To assure those relationships were as authentic as possible, he worked closely with Suzanne Collins herself, honing the edges of an already strong screenplay by Simon Beaufoy and Michael deBruyn. 'There will never be anybody that knows these characters and the world of Panem as well as Suzanne Collins, and I know people really love and trust what Suzanne Collins has to say about them," Francis Lawrence comments. 'She became a vital part of finding the best ways to tell this part of the story."

The opportunity to take audiences on a visceral ride into an inventive new arena also excited Francis Lawrence, and ignited his cinematic creativity. From lightning storms to blood rain to a madly spinning Cornucopia and a climactic sequence that changes everything, Francis Lawrence relished the challenges. 'This arena is like no other," he describes. 'Special care went into creating it by the gamemaker and it plays a large role in our story. It's a very interactive arena, and its secrets make it far trickier."

But the biggest thrill of all for Francis Lawrence was the chance to reveal the innermost hopes and anxieties of Collins' characters, and especially Katniss, as they never have been seen before. As the Quarter Quell kick off, Katniss and Peeta bring with them the wisdom, physical prowess and skepticism gained from their first Games – but must take each of those qualities to a whole new level if they hope to get out. 'These tributes have all won the games before, and they are now smarter, more skilled and savvier about forming alliances," observes the director. 'Alliances become a big theme in this story for Katniss and Peeta as they try to figure who they can and cannot trust."

Yet Katniss alone must navigate the pressures of turning into the nation's greatest symbol of hope. For Francis Lawrence, Katniss' reluctance to be seen by anyone, let alone the millions searching for light in the rabble of Panem's districts, as a heroine is part of what makes her so beloved as a modern character. 'It's one of the things that I think we all really relate to in Katniss -- that she has these very personal needs to protect her own family, which are not selfish needs but that conflict with some of the new things being asked of her. She doesn't want people looking up to her, because she has enough to worry about on her own, yet she is discovering that she can't escape that, either. It's really what makes her so believable as a character, that she never set out to be anyone's hero," he observes.

Since Catching Fire immerses itself deeper into Katniss' world and relationships, Francis Lawrence chose to utilise the most immersive film technology in existence – IMAX® cameras. He put the large-format cameras to work as the Games begin, making them feverishly immediate. 'I wanted the arena to be the most visceral experience possible, all as seen from Katniss' inner POV," he explains. 'Seeing her world through IMAX® opens up the screen up and takes you inside the imagery. '

Along with the endless creative challenges of the film, a huge pleasure for Francis Lawrence was simply working with such an accomplished and varied cast. 'This was the most extraordinary cast, and it was really fun to watch them each bring their own mix of humor, humanity and emotion to such incredible characters," sums ups Francis Lawrence. 'They all have distinct, dynamic personalities."



Who's Who: Returning To The Games
Peeta Mellark: 12th District Tribute

Just as Katniss will re-enter the Hunger Games arena and face all the questions the quest for survival raises a second time in Catching Fire, so too will Peeta Mellark, her fellow tribute, and unexpected fellow victor. Returning in the role is Josh Hutcherson, who says, 'It was really exciting to experience these characters again, but in a very different kind of story and time in their lives."

Josh Hutcherson sees Peeta, like Katniss, as still struggling to recover from all that they saw and went through just to stay alive, despite living in the comfort of Victors' Village. Still reeling from his unrequited romantic feelings for Katniss, he finds it bittersweet to head out on an expertly spun, heavily manufactured 'Victors' Tour," where the two must pretend to be perfectly, madly in love. 'It's really hard for us being paraded around against our will," he says. 'We've both been trying to get back to our old routine but now we're different, we have notoriety and it's also tough to go back home after such intense battles. They're both going through a big transition, for sure."

Part of that transition is trying to figure out what they mean to each other going forward. 'By this point, Peeta has realised that Katniss only pretended to be in love with him during the Games in order to stay alive and get back to her family," he notes. 'But Peeta has always been in love with her, and will always be in love with her. That's what makes it such an interesting relationship."

That relationship will soon go through more twists, turns and tests when Peeta volunteers (in Haymitch Abernathy's place) to be the male tribute beside Katniss for the Quarter Quell Games. This time, Peeta will try to compel Katniss to trust more in others. 'The whole thing is very different from the first time around because whereas they thought they were just going into the arena alone, now they are learning the importance of making strong alliances," he explains.

Josh Hutcherson credits Francis Lawrence for adding a lot of dynamic emotions to the electric action of these all-star Hunger Games. 'Francis Lawrence was so prepared, so very collaborative and yet any time you had an idea, he would always say, -Let's try it.' He knows what he wants but, at the same time, he is willing to work with you if you have a different idea about things. The scope of the film is so much bigger this time around, yet he brings attention to every detail."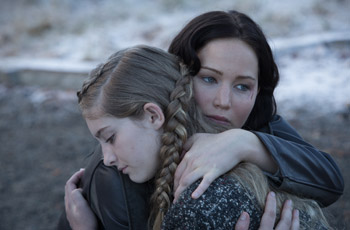 Gale Hawthorne: 12th District Miner

Liam Hemsworth is back as Gale, Katniss' soul mate whom she was forced to leave behind when she volunteered for the 74th Hunger Games. He explains that Gale's life has also profoundly changed since she went away and returned a victor. 'Gale's now working in the mines and he's still trying to survive. But his anger is growing more and more every day because of all these things that the Capitol is doing to the Districts and now I think he's starting to feel a responsibility to stand up to that," says Liam Hemsworth.

But with Katniss, Gale is unclear with where he now stands. Liam Hemsworth notes that 'Gale feels like he's a bit in the dark. He's unsure as to his place in her life now that so much has changed. At the same time, when he sees his best friend having to return to the Games again, I think it lights a fire inside him. It's exciting for me because Gale's whole story is becoming more complex."

Working closely with Jennifer Lawrence made that new complexity even more intriguing, says Liam Hemsworth. 'She's great a friend of mine and that always makes the chemistry on screen stronger. She's always so energetic, and so true, she makes it easier for everyone else around her."

Hemsworth also loved having the chance to consult with Suzanne Collins herself while crafting his evolving portrait of Gale. 'She's been a huge part of both movies, which is great, because it ensures the movie feels true to the characters," he says. 'She's a lovely, lovely woman and she often tells me about how much she loves the character of Gale. That means a lot to me and I worked that much harder because I so want the character to make her happy, as well as the millions of fans."

Cinna, Haymitch and Effie: Team Katniss & Peeta

Also returning to give comfort and aid to Katniss and Peeta as they are so unfairly reaped for a second time, are the key members of Katniss' victorious prep team for the 74th Hunger Games: her ingenious stylist Cinna, crafty mentor Haymitch and effervescent PR handler Effie.

'I was so excited to come back," says Lenny Kravitz, the actor and rock star who as Cinna takes new risks in this film, dipping Katniss' most dazzling outfit in shades of rebellion. 'This time, Cinna seems more subdued. But instead of rebelling out loud, he's saying what he has to say in his work and in what his creations for Katniss mean. He and Katniss have forged a relationship that is lasting. She trusts him and that continues in this film. He's completely devoted to Katniss and he's going to do whatever he can to make sure she gets through to the next chapter."

Since he's playing Katniss' designer, Kravitz was especially thrilled with the costumes for Catching Fire. 'Our costume designer Trish Summerville did an amazing job," he says. 'As for Cinna, she found a lot of things that I would wear in my real life, so Cinna and myself have gotten a bit closer as far as fashion goes!"

As the infamously unstable former victor Haymitch Abernathy, two-time Academy Award® nominee Woody Harrelson also had new challenges to face in Catching Fire. 'Haymitch has been on a bit of a bender since the 74th Hunger Games," Harrelson confesses. But when Katniss and Peeta must return to the arena, he begins to sober up, providing key help to both of them.

'I think he has a lot of concerns about mentoring these two again, but he comes to realise this time it's an even bigger deal because it's a very, very pivotal time in the course of their lives, in their relationship and in Panem's history," Woody Harrelson notes.

Especially fun for Woody Harrelson was reuniting with Jennifer Lawrence and Josh Hutcherson. 'The first movie we were all getting to know each other, but now we're like old friends," he says. 'I'm really excited for the audience to see all of us doing our thing with even more drama and more innovative action. There's a lot of great stuff to be expected."

As the inimitably boisterous, dressed-to-the-nines Effie Trinket, Elizabeth Banks, was absolutely thrilled to take another spin through flamboyance. 'I just love being Effie," she proclaims. 'I love the hair, the makeup, the clothes, the whole transformation. I love that Effie provides a lot of comic relief amidst some really intense emotional stuff. And she provides another POV on the world of Panem and a fun way into that for the audience."

In Catching Fire, it is Effie who is responsible for pulling off the Victory Tour as a seamless spectacle of perfect happiness, no easy feat given the times in Panem. 'She's responsible for everything that happens," Elizabeth Banks explains. 'But as they go on their tour, they all really get to see, first hand, the effect that Katniss and Peeta are having in the Districts."

Then, as Effie starts to feel closer to Katniss and Peeta, suddenly the rules change and they are reaped again, which even she can't spin into a positive. 'I think Effie feels robbed of something in a way she never has before," Elizabeth Banks explains. 'As a citizen of the Capitol, she's never had to deal with the feelings that the districts do every year when the Hunger Games happen. Now, suddenly she feels like a caring parent who saw these two play the game beautifully and win and feels they deserve everything the Capitol guaranteed them. The inequity and unfairness of the Quarter Quell affects Effie in an unexpected way. You get to see that underneath all the glamour, she has a real heart."

As for what fans can expect from Catching Fire, Banks summarises: 'It really is about the idea of catching fire. It's about Katniss' journey from a little ember to something that is starting to spread – and everyone is getting swept up in it."

President Snow and Caesar Flickerman: Capitol Powers

At the despotic center of Panem's Capitol still lies President Snow -- a role reprised by Donald Sutherland with even more charismatic villainy as he aims to halt Katniss' growing power in the districts. Sutherland says that no matter how cold Snow can be, he intrigues him. 'I have affection for Coriolanus Snow," the actor confesses. 'He's a very skillful politician. Sometimes he might have to kill people, but I'm fascinated by the precision with which he works."

As for what the President thinks of Katniss, Donald Sutherland comments: 'I think he sees her as the very manifestation of a threat – and he loves it. For him, it's like a magic chess game of trying to defeat this exquisitely instinctive creature battling for freedom. He knows how shaky the framework is of this society he rules, and he knows it'll fall apart if he allows this one spark to catch fire."

Sutherland was especially excited to work with Jennifer Lawrence again as Snow's no longer quite so innocent rival. 'I was thrilled to see Jennifer again," he says. 'She's just the most substantial talent. Everything she does comes from her gut and it's an exquisite thing to see."

As President Snow sets in motion the Quarter Quell Games, it's up to television personality Caesar Flickerman to once again add colour and verve to a process that has infuriated all the victors – and try to turn their impending nightmare into sensational television. 'It's great to be back," says Stanley Tucci of his second time in the showy, media-savvy role. 'It's really fun to play this kind of larger-than-life, theatrical character. At the same time the differences between what Caesar is saying and what's really happening in Catching Fire are rather disturbing."

Still, Stanley Tucci says that Katniss might have the upper hand on the Capitol's PR machinery. 'She is even shrewder this time," he remarks. 'And I think she proves that she really understands how to use the media and use someone like Caesar to her advantage."

As for how Caesar has justified his role in the Games to himself, Stanley Tucci ponders: 'I think he walks a very fine line because he doesn't want to ruffle any feathers. He's painfully polite and, perhaps, painfully in denial at the same time. But I think he's also in awe of Katniss and Peeta, like everybody is. He knows how smart they are, and he knows how dangerous they are."

Primrose Everdeen: Katniss' Sister

In The Hunger Games, Katniss volunteered to take the place of her little sister, Primrose, when she was reaped for the 74th Hunger Games. Now, Primrose is growing up and discovering her own skills as a healer. Also growing up rapidly is the actress who plays her, Willow Shields, who returned to set a more mature version of herself – and taller by nearly a foot. 'I've definitely grown up with the character," laughs Shields. As Catching Fire begins, Shields explains that Primrose has developed her own talents. 'She's following in the footsteps of her mom, and she's become like a doctor for District 12. She's in the process of becoming a very strong person after everything she's been through with Katniss."



Who's Who: New To The Games
Plutarch Heavensbee: 75th Hunger Games Gamemaker

The 75th Hunger Games feature an all-new gamemaker, Plutarch Heavensbee, whose work is treacherously creative in all kinds of ways. Taking this key role is one of cinema's most decorated talents: Academy Award® winner and four-time nominee Philip Seymour Hoffman.

The filmmakers were thrilled to have Hoffman take on one of the Capitol's slyest citizens. 'Plutarch is such an important character and Phillip is one of the very best actors working right now, so we started talking to him and fortunately, he just loved the books, and he loved this story," recalls Francis Lawrence.

For Philip Seymour Hoffman, the breadth of Suzanne Collins' imagination was a big lure. 'I started reading the books and was just sucked into them. I was blown away by what Suzanne Collins had done. So the idea of being part of bringing this whole story to the screen in a worthy fashion interested me," he explains.

Philip Seymour Hoffman also was intrigued to find a way to make the enigmatic Plutarch flesh and blood. 'It's challenging to take a character like this from the page into cinematic storytelling," he remarks. 'I had to kind of look into Plutarch a bit more, outside of what the book showed me. He has all the qualities that he had in the book, but I think he has even more now, so that was exciting."

Jennifer Lawrence especially loved having the chance to work with Philip Seymour Hoffman. 'It's a pinch me moment as an actor if you get to do a scene with Philip Seymour Hoffman," she comments. 'I think he's arguably one of the greatest actors of our time. He's such a smart, nice man and he embodies Plutarch in the most incredible way."
Finnick Odair: 4th District Tribute

As the Quarter Quell Games begin, Katniss will soon forge an alliance with one of the most intriguing of tributes: the brilliantly skilled but brashly overconfident, trident-wielding Finnick Odair, who won the 65th Hunger Games with ease when he was just 14 years old.

To play one of Panem's most popular victors, the filmmakers cast Sam Claflin, the rising British actor seen recently in Snow White and The Huntsman. Claflin might have seemed a surprising choice for the role, but Francis Lawrence was convinced he had the three most important qualities required: easy charm, striking athleticism and beneath all that, some gritty depth. 'We saw tons of people for Finnick but I always kept going back to Sam Claflin," recalls the director. 'He's a handsome, sexy, funny, athletic guy but he also can tap into real emotional power – that's what sold me most."

Jennifer Lawrence was among those instantly won over by Sam Claflin's take on Finnick. 'Sam Claflin has this sweet, wonderful charm to him. When you put Finnick's sarcastic words in Sam Claflin's mouth they still come out dripping with charm and that's a really hard thing to pull off, yet Sam Claflin does," she says. 'I couldn't see anybody else playing Finnick because he was so amazing."

Sam Claflin felt an instant affinity for Finnick. 'Finnick is a very complicated person," he observes. 'He is not someone able to easily share his feelings and emotions because he feels that eyes are always on him. But he also is ready to fight for what he believes is right for the future of the world that he lives in. Ultimately, he becomes allies with Katniss, and he goes on a great journey."

Still, Katniss doesn't always respond to Finnick in the way he generally expects. 'He tries to charm the pants off of her basically and that doesn't work out as planned," Sam Claflin laughs. 'Every other girl falls over him, but Katniss doesn't. I think there's an element of that which intrigues him."

Weighing on Sam Claflin throughout his performance were the expectations of millions of eager fans who had already fallen in love with the character – which only motivated him to train harder and push further physically and emotionally. 'There was definitely pressure on my shoulders," the actor admits. 'But I can safely say that I've never worked so hard to achieve an end result."

Beetee, Wiress, Johanna and Mags: Tributes from Districts 3, 4 and 7

The tributes who align themselves with Katniss in the Quarter Quell games are an eclectic group from all different ages and backgrounds. Taking the role of Beetee, the victor who won almost entirely on brains rather than brawn is Primetime Emmy® and Golden Globe® winner Jeffrey Wright. Jeffrey Wright had just the right mix of intelligence and verve to take on the electronic wizard. 'Beetee required a very unique individual - somebody's who's smart and methodical, and also dangerous," Kilik says. 'Jeffrey Wright has that versatility and talent." Jeffrey Wright admits he hadn't previously been caught up in The Hunger Games phenomenon when his phone rang with an offer for the role – but that quickly changed. 'As soon as I discovered how rich this material was, how complicated and relevant it was, I got really excited," he recalls.

He was especially intrigued by the idea of all these former warriors coming back together into the perilous arena. 'What's interesting about the way that Suzanne Collins has drawn these characters and the way we're attempting to portray them is that they're all, to some extent, damaged warriors. It starts to become a real examination of the price that warriors pay for what they do," Jeffrey Wright observes.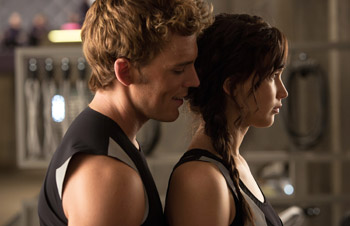 As for Beetee, he says: 'What's driving him is his sense of mistrust against the very idea of the Games and against the idea of a society of exclusion. He must use his best ideas and technological know- how to try to escape."

Beetee is closely tied to the female tribute from District 3, Wiress, played by Amanda Plummer, a Tony Award® winner also known for such classic films as Pulp Fiction and The Fisher King. 'Wiress and Beetee make for a curious and eccentric pair and working with Amanda was fantastic," says Wright. 'She's such an open actor, so generous and so fragile and their relationship becomes a very personal one."

Wiress might have a shy streak but beneath her quiet exterior lies a rather observant mind. Plummer dove into that and says that she especially loved the rapport with Beetee. 'They have a really special relationship where Wiress has the feeling that he's got her back and she's got his back," she says.

'Have you ever come across a soul-mate? Working with Jeffrey Wright was kind of like that. He's a very giving, gracious actor."

Katniss and Peeta also must try to figure out the allegian

ce of the highly unpredictable, emotionally manipulative axe-thrower Johanna Mason from District 7. To take on the dauntlessly uninhibited role, the filmmakers chose Jena Malone (Sucker Punch, Into the Wild), who is rapidly becoming a major star of both film and theatre. Malone won them over with an audition that riveted everyone. 'Her audition was so intense, so raw and so dangerous," Nina Jacobson recalls. 'There was nobody else we could even really think about casting once we'd seen her. She felt tough in a way that came from being damaged, not tough because she was just trying to intimidate."

Johanna Malone says she felt an instant fascination with Johanna. 'I think Johanna's biggest strength, and the one that I was most interested in exploring, is her unpredictability," she says. 'She's not consistently angry, she's not consistently nice. I just feel like there's this thing where you never really know what you're going to get from her."

Also aligning with Katniss and Peeta is one of the most unusual tributes of all: Mags, the 80 year-old former victor known for her compassion. Taking the role is veteran actress Lynn Cohen (Eagle Eye, Munich, Sex and the City), who says that her granddaughter and a friend both suggested she audition for it. She soon found herself tapping into Mags' uniquely feminine form of strength. 'Mags is a female to the very end, and strong and funny and crafty," Cohen muses. 'How can you resist that? How can you resist playing such a strong woman in a film about strong women?"

Rounding out the new group of Tributes are Alan Ritchson (Blue Mountain State) as Gloss, the ultra-fit tribute from District 1; newcomer Stephanie Leigh Schlund as Gloss' beautiful, self-possessed sister Cashmere; Bruno Gunn (Sons of Anarchy) as Brutus, the bloodthirsty 'Career" tribute from District 2; Meta Golding (CSI) as Enobaria, the District 2 tribute whose teeth have been filed into golden fangs; E. Roger Mitchell (Flight) as Chaff, the wounded tribute from District 11, Bobby Jordan (The Watch) as the likeable woodsman Blight from District 7 and Maria Howell (Revolution) as District 11's Seeder.

The Gamemakers: Designing Catching Fire

As the ambitious scope of Catching Fire became clear, Francis Lawrence surrounded himself with his own crack creative team of 'gamemakers." He was well aware that nothing less than fearless creativity could bring all the new elements of Panem – the Victors' Tour that speeds by train through the simmering districts, a lavish Presidential party in the heart of the Capitol, and of course the Amazonian Jungle-like Arena specially built to create impossible odds for Katniss – to life.

'We're excited to show audience much more detail inside District 12, including the Victor's Village, to give our first glimpses on the Victors' Tour of Districts 11, 4 and 8, to expand the portrait of the sparkling Capitol – and bring them into a very, very impressive new arena," says the director.

Francis Lawrence's team would be headed by director of photography Jo Willems, returning production designer Phil Messina and costume designer Trish Summerville – each of whom took chances to take the design to the next level.

Messina says he knew he was in for a brand new experience. 'I knew coming in that everything was going to be upped from the last and that was the real hook for me," he explains. 'It's not simply that Francis Lawrence wanted to make everything bigger for the sake of it. It was more about responding to the fact that the story is expanding, the stakes are growing. Everything we did was in service to that, which was quite exciting for me."

He especially enjoyed his consultations with Francis Lawrence. 'Francis Lawrence is extremely visual and he approaches things much like I do – we both like to talk in pictures. So it was very fun to riff off the images that we were throwing at each other and it was a great collaboration – especially given the challenges."

The film begins a few months after 74th Hunger Games, with Katniss and Peeta now living in Victor's Village – part of their prize for emerging as survivors. Even so, by comparison to the Capitol, Messina notes their surroundings are modest. 'Their new world is elegant but still fairly simple. I guess, in the context of District 12, if you have food and heat it's extravagant, but there's still a real contrast with President Snow's house. Katniss' house is sort a mini version of Snow's palace, with a lot of same esthetic, so you also get the sense that she is not really as comfortable there as she was in her old, much smaller house."

But Katniss is also about to go out on the road again, on her Victors' Tour with Peeta, which will take them for the first time into some of the other districts, which she finds are as hard-scrabble in their own ways as hers. As she travels, Francis Lawrence and Messina wanted Katniss to see subtle but mounting signs that the people are stirring and President Snow's storm troopers are amassing to respond. 'We show in little bits and pieces what Katniss is gleaning – that there's a kind of grassroots rebellion that is just starting in different places," explains Messina. 'It's in things like the line of graffiti we painted: -the odds are never in your favor.'"


The design quickly transitions to oh-so-fashionable and lavish as Katniss and Peeta head back to the Capitol in preparation for the Quarter Quell Games. One of Messina's favorite scenes in the Capitol is the party at President Snow's mansion, where Katniss and Peeta announce their engagement, riveting the nation back to their love story.

The production utilised an elegant 1920s mansion in Atlanta -- Swan House – as their base for Snow's realm. 'It made real sense that Snow would live in this sort of elegant house with a park-like feeling right in the middle of the Capitol. The architecture feels very real, which allows the people of the Capitol to bring the outrageousness to it," Messina comments.

The Capitol also boasts new apartments and a sparkling, high-tech training center for the tributes, which was recreated utilising the massive, space-age atrium inside the Atlanta Marriot Marquis, designed by architect John Portman. 'These are like the All Star Games of the Hunger Games, so everything had to be brand new," Messina explains.

But the biggest design task of all would be the Games themselves, which had Messina diving into Plutarch Heavensbee's over-grown jungle motif – featuring such elements as devastating lightning, poison fog, attacking monkeys, eerie jabber jays and a particularly perilous, water-bound Cornucopia. When Messina and his team scouted rain forest locations in Hawaii, the inspiration for the Cornucopia came. 'When we were scouting in Hawaii, we saw a lot of lava rocks and lava formations, and Francis Lawrence and I came upon the idea that it should sit on a rock island that would feel harsh and foreboding."

As part of Plutarch's brilliantly twisted design, that entire island had to operate as a dastardly clock and also made to spin – with numerous actors hanging on for dear life. 'It was all about getting the right forces to act on the actor's bodies and to get the light spinning at the right speed," says Messina. 'But it was also very important to find a design safe enough to put our cast on. We used a system that's similar to the Ferris wheel, just a friction drive wheel on the outside of a big ring."

Special effects coordinator Steve Cremin notes that the Cornucopia design also pushed his team to invent new ways of working with water and generating waves. 'It's extremely challenging to manage a million and a half gallons of water quickly, to be able to drain it, fill it and create waves in it. But we felt it could be done - and it was done," he says.

Despite the logistical difficulties, Messina says he had one main objective: 'The idea was always to be with Katniss as she discovers all these things about Panem and about herself that she never knew – and knowing there's still a lot more to discover."

Monkeys, Lighting and Blood Rain

A sense of discovery was also sought after in every aspect of the film's visuals, from its innovative IMAX® photography to its photorealistic digital effects. It began with the work of Belgian cinematographer Jo Willems (Hard Candy), whose camera plunges into Katniss' increasingly defiant point of view – and who also brought groundbreaking IMAX® camerawork into the mix. Says Jon Kilik of Willems' imagery: 'Jo Willems worked seamlessly with Francis to achieve the film's fantastic scale and scope. His creative use of IMAX® cameras also takes you directly into the experience of the arena, where the verticality of the trees and the lush foliage become something not only very beautiful, but very immediate and intense."

Francis Lawrence was absolutely thrilled with what the IMAX® cameras were able to capture – especially in the instant when Katniss first arrives inside the unexpected arena. 'The IMAX® photography makes for the most incredible moment as we see through Katniss' eyes this gorgeous, threatening new world for the first time. We are all awestruck along with her."

To oversee the specialised cameras, the filmmakers brought in IMAX® technician Doug Lavender. Lavender explains that the production used the cameras in innovative ways. 'As the characters compete in this massive game of high stakes, we used cable cams, cranes and hand-held work that had the IMAX® camera flying through the forest -- and a lot of that is quite unique. Very few directors have used hand-held IMAX® cameras, so this was a first. It's so very impactful when you get to see the actors going through these huge emotions in this huge world really close up."

Francis Lawrence admits that the notoriously cumbersome cameras added extra challenges to the film – but he say it was all worth it. 'I had been warned that the cameras are bigger, bulkier, and more awkward to hand hold – but we figured out ways to do exactly what we wanted. After you've spent days sweating, getting bitten by mosquitoes, lugging heavy equipment through the jungle and waiting for the long turnaround time of the cameras, when you see the dailies and see how unbelievably stunning it is… that is pretty satisfying."

On the visual effects side, a dedicated team of artists formed under the aegis of visual effects supervisor Janek Sirrs, whose recent work includes The Avengers, Iron Man 2 and I Am Legend with Lawrence. Sirrs, who would be in charge of some 1000 effects shots for the film, notes that the director had a very clear mandate in mind: to seamlessly integrate the effects into the story. 'Francis Larence tends toward a very naturalistic style so it was important that the effects didn't draw unwarranted attention. The goal was really not to regard the effects-heavy sequences any differently from the -regular' sequences," he explains. 'Creating a totally believable, realistic world was paramount to the project. If you're asking the audience to buy into an alternate reality then the last thing you want them to be paying attention to is the environment, rather than the actors' performances. If the audience doesn't question how the visual effects work then we know we've done our job properly."

Janek Sirrs and Francis Lawrence began by talking about the feeling inside the arena. 'There was a very definite idea about how the jungle should feel: oppressively hot and humid, which was based upon photographic research of jungles from around the world, particularly Costa Rica. Between takes the actors were being constantly spritsed down with water, and smoke was pumped through the locations to create the illusion of moisture/mist hanging in the air to add to the realism."

Both the real jungle where they shot in Hawaii and the digital jungle the team forged on computers posed challenges. 'Carrying equipment through dense undergrowth is very tiring, especially when the ground turns into swamp at the first instance of rain. And then there were the bugs -- in hindsight, I wish I had bought shares in the company that makes DEET," laughs Janek Sirrs.

Meanwhile, to create the Cornucopia, Janek Sirrs' team began generating a fully digital, photorealistic jungle complete with bodies of water. 'Every piece of foliage that you see there – all the palm trees, banyan trees, smaller bushes, and so on - are completely rendered 3D dimensional models, with all the individual leaves blowing in the wind to add a sense of life-like movement," he explains. 'We had so many pieces of computer-generated foliage that it wasn't possible to actually store them all – so we effectively had to digitally -re-plant' them each time a frame was rendered."

Another 400-plus digital shots were overseen by Double Negative (The Dark Knight Rises, Skyfall, Rush) and visual effects supervisor Adrian de Wet. Their work includes the Avenue of the Tributes sequence – for which the road, bleachers, buildings, fountains, Presidential Circle and the whole layout of the Capitol behind the parading Tributes had to be conceived, modeled, textured, lit and rendered. Double Negative also created the fire effect on Katniss and Peeta's outfits at President Snow's party. In addition, their work was integral to the arena environment, including such hazards as the Tidal Wave, the attacking Jabberjays and the poison fog.

The fog was particularly complicated. 'There was much discussion back and forth as to how the fog should behave," says Adrian de Wet. 'The brief was that it should be like an unstoppable wave moving through the jungle. One of the challenges here was the sequence was shot without any fog, and then we had to add the fog while still keeping continuity of speed and direction, allowing the fog to interact with the jungle vegetation, all at IMAX® resolution."

One of the most exhilarating visual effects missions was to recreate the monkey attack from Suzanne Collins's book, in which dozens of brightly coloured primates suddenly emerge like magic and begin to menace and imperil Peeta. This task fell to Guy Williams' at WETA Digital, known for his work on Avatar, X-Men First Class and The Avengers, for which he received an Oscar® nomination. The monkeys would involve just 80 effects shots, but Guy Williams knew that Francis Lawrence had grand ambitions for the sequence.

'Francis Lawrence wanted it to feel like a very real moment, as Katniss, Peeta and Finnick face an extreme threat to their survival," says Guy Williams. 'His idea was to build the scene so the audience starts out fascinated by the monkeys, only to get more and more anxious as it becomes clear how dangerous they are. From the beginning, he had it all beautifully choreographed. And from our first conversations, Francis Lawrence spoke a directorial language of emotion, which made the challenge really fun."

Guy Williams and his team next dove into monkey business, immersing themselves in primatology to learn more about how monkeys behave and move. They based the film's creatures on two species closely related to baboons: Drills, an endangered species found in African forests and known for their powerful builds and fearsome fangs; and Mandrills, the largest monkey species of all, famed for their extremely colourful, almost painted-looking faces. 'We basically fused the more ferociously primal body of a Drill with the garish colouring of the Mandrill," Guy Williams explains. 'Everything started from real monkeys, and our fantastic animation supervisor, Daniel Barrett, found tons and tons of references from zoo so we had a large reference library of movements from which to find just the right twitches and mannerisms."

He continues: 'From there on out it became more of an art – the art of never being content and pushing closer and closer to absolutely naturalistic motion. We were lucky to have Janek Sirrs pushing us the whole time. He has a way of making people rise to the challenges and do better and better."

To help the actors feel the presence of the monkeys on set, the visual effects team used cardboard cutouts and small stunt performers as stand-ins. 'I'm sure there are some outtakes that have me doing my best monkey impersonations as well!" quips Sirrs.

A variety of technical issues would rear their heads – particularly because the monkeys bound through water, adding the significant complication of wet fur into the digital mix – but throughout, Guy Williams says that his team was inspired by the final results. 'When you are able to create something that feels so real to people, that is extremely fulfilling," he concludes.

Panem Couture

With fashion so much a part of Panem's universe, Francis Lawrence was committed to pushing Catching Fire's costumes to edgy extremes – from the wildly lavish celebutantes in the Capitol to the tattered sackcloth of the workers in the districts. To achieve this, he turned to one of the most exciting designers working in film right now: Trish Summerville, who recently tackled another pop culture phenomenon, dressing The Girl With The Dragon Tattoo's Lisbeth Salander.

Summerville previously collaborated with Francis Lawrence on several music videos, and she came to Catching Fire full of ideas. She explains: 'Francis Lawrence and I started off discussing making the look a little darker and also a bit more chic, a bit more fashion-forward, while still keeping that sense of the weird and perverse that clearly marks the Capitol."

She especially went to the hilt with a line-up of couture dresses for Effie Trinket, whose style grows increasingly fabulous as she grows increasingly frantic with the approach of the Quarter Quell Games. Summerville worked with such leading design houses as Alexander McQueen – whose mesmerisingly structural, pink butterfly dress Effie dons to a stunningly eerie effect on the 'Victor's Tour"

-- to create pieces that define the term avant-garde. 'I wanted to have a tribute to McQueen, because I've been really inspired by his fashion and his structural pieces," Summerville explains. 'Elizabeth really let us torture her for some of these pieces. Her shoes are insane, especially a couple pairs of Alexander McQueen shoes that kept her on the ball of her foot at all times. But she endured it all for the beauty of it, so it goes right along with Effie's character."

Summerville also pulled in other design houses, including men's designer Juun.J whose outfits adorn Haymitch and Peeta, and Jean Paul Gaultier, with pieces from that line adorning the chic Capitol 'in crowd" at President Snow's ever-so-fashionable Capitol party.

But the pièce de rèsistance would be Katniss' knockout of a wedding dress, designed by Cinna to transform in the most daring way possible. Summerville worked with designer Tex Saverio, a 28 year-old Indonesian who has been on the fast track to fashion's rarified elite, to create something that would capture both the romance and the darkness of the moment Katniss reveals her dress in the run-up to the Games. 'The dress as seen in the film is definitely a work of art," Summerville muses.

Saverio wanted to go to the very limit for Katniss Everdeen. 'We wanted something even edgier and more avant-garde so we used the metallic upper frame that has qualities of a flame and then the skirt is full of ribbons and lace. The materials symbolise all the contradictions in Katniss," he explains.

In addition to working with couture pieces, Summerville created many of her own originals. She explains some of her conceptions for the characters: 'Peeta wears a lot of green because we learn that is Katniss' favourite colour so subconsciously, he's often in green to woo her. Gale is in more subdued, muted tones as a miner, but when he's with Katniss he is a bit more pulled together because he's trying to make an impression. Cinna, like most great stylists, is not really very flashy, but we wanted him to be very cool, in a more demure, deep way, so he wears a lot of dark tones. For Haymitch, we used a lot of natural fibers and textural fabrics and I wanted to clean him up a bit, so that he's now a little more chic and streamlined but still slightly off in that Haymitch fashion." Says Jon Kilik of the breadth of her work: 'She was involved in every thread of every costume for every character and even every extra. It was all hand-made or hand-selected by Trish herself -- every detail, every layer, and it's just an amazing job she's done to help create this world."

While real-world street trends and runway shows inspired some of Summerville's designs, her designs for Catching Fire are in turn now heating up the fashion world – with Lionsgate and online fashion and beauty retailer Net-A-Porter partnering on a luxury clothing line under the label 'Capital Couture by Trish Summerville." This collection of 16 ready-to-wear pieces will be available exclusively on Net-A- Porter.com, referencing such key elements from the film as laser-cut leather, sleek silhouettes and glamorous evening wear.

Adding further touches to Summerville's work are the memorable faces created by returning makeup designer Ve Neill (The Amazing Spider-Man). 'The breadth of Ve's knowledge and experience are truly brought to bear in this movie because so many enormous demands were placed on her, whether the blisters from the poison fog, or the blood rain, or the whipping of Gale, all the way to the decadence of the Capitol," Nina Jacobson says. 'She's fluent in all of it, whether it's special effects makeup, sheer glamour, or the understated but sexy and contemporary feel of someone like Cinna."

Ve Neill was thrilled to have this chance to use the full gamut of her skills. 'This movie was a makeup artist's dream," she states. 'We have blood, we have fantasy, and we have Effie, who is a whole other entity unto herself."

Hair and wig designer Linda Flowers felt similarly about the specialness of the project. 'This is one of the only movies I've done where the hair is such an important part of the storytelling. And how often do you get to be a part of creating looks that people love copying and replicating?"

Neill and Linda Flowers often riffed off each other, especially when it came to Effie. 'The first time we see Effie, she looks like a giant snowflake, which is pretty fabulous," Neill says. 'Linda Flowers made this really amazing white snow encrusted wig. I followed suit and made her face almost white. She shows up like a beacon of winter."

The director was very pleased with how costumes, makeup and hair all merged into a look that is 100% Panem. 'We all worked together – Trish, Ve, Linda and their entire team – to create the look of the Capitol, so that every person you see has their own individual style," says Francis Lawrence. 'At the same time it's all tied into a unified new palette – with paler, almost ghostly makeup and geometrical looks. It was a tricky business and took an army of people to accomplish it."

Coldplay Catches Fire: The Music

When it came to setting Catching Fire's most monumental moments to music, the filmmakers returned to the composer who created themes still fresh in audience's minds from the first film: eight time Oscar® nominee James Newton Howard. With Katniss entering more nuanced emotional territory, Howard, too, explored new shadings in his orchestral score. 'The gorgeous score that James has written for the film picks up the familiar themes, then carries them to new places," says Francis Lawrence, who has collaborated with the composer before.

Adds Tracy McKnight, Lionsgate's Head of Film Music: 'James Newton Howard really gets inside the heightened emotions of this part of the story and has created an epic score. He's so gifted that was able to capture both the deep intimacy and the bold action that Catching Fire entails. We all felt very lucky to have him back."

Last time, James Newton Howard collaborated with songwriter and musical artist T Bone Burnett. For Catching Fire, the filmmakers invited one of today's most popular rock bands -- the seven-time GRAMMY® Award winning British group Coldplay – to write and record their first-ever original song for a motion picture. The result is the end title song, 'Atlas," which was penned specifically for Katniss, and would ultimately become inspiration for themes echoed in Howard's score.

'I'm a huge fan of Coldplay so it was truly exciting for me to have this all come together," muses Francis Lawrence. 'I was simply knocked out by the unbelievable song Chris Martin, Guy Berryman, Jonny Buckland and Will Champion wrote. It could not fit more perfectly emotionally and thematically with Katniss' journey and it has made for a beautiful note to end the film. We can't wait to share this music with audiences." Adds McKnight: "It was really a case of the stars aligning. We all felt Coldplay could bring just the right sound for the end of the film, and then it turned out that Chris Martin is a Hunger Games fan.

Everything came together so organically because Chris Martin and the band already had that connection to the story, and that led to something magical."

When the filmmakers heard 'Atlas," they all knew something special had occurred in the alchemy between subject and songwriter. 'Everyone instantly loved the song," recalls McKnight. 'Like the film, it's about someone carrying the weight on the world on their shoulders and yet it leaves you with a sense of hope. And all that is carried by the beautiful piano, the gorgeous vocals and that sense of dramatic build that we've all come to love from Coldplay."

McKnight -- along with music supervisor Alexandra Patsavas and Universal Republic Record's executive Tom McKay -- was determined to have this second soundtrack album represent wide-ranging musical impressions of what Katniss' evolution as a person means to so many. Part of the fun she says was making a 'wish list" of artists and then, after approaching them, finding out that many were already obsessed with the books.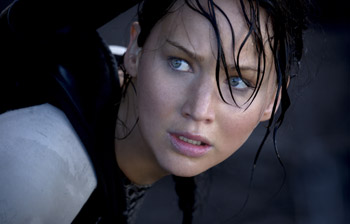 'We found that artists of all ages and background have already connected so strongly with these characters," she says. 'Because of that, we had a real opportunity to tell a musical story with this soundtrack, to touch on topics of displacement, family, hope and that feeling you have when you might be a catalyst for something but you don't yet know what. These are really inspiring themes."

Weaving through genres and styles, the soundtrack features artists ranging from Canadian R&B star The Weeknd, folk-rock roots band The Lumineers, Icelandic pop band Of Monsters and Men, indie rockers Imagine Dragons and The National to 16 year-old New Zealand singer-songwriter sensation Lorde and rock legend Patti Smith.

'We didn't want to drive in one lane on this soundtrack – it's a multi-lane highway," McKnight explains. 'We wanted to tap into the universal nature of music and create something that can play equally well with teenagers or fans of any age. So it's many different sounds, yet they all feel true to the spirit of the story. We also really wanted to go into the -discovery zone,' – and we are excited to have artists such as The Weeknd, an important, emerging artist who wrote the most heart-wrenching song, and Lorde whose soul and depth beyond her years really reminded everyone of Katniss."

Most of all, says McKnight, both the music and the score tie into the overarching aim of Catching Fire: 'I think every person who worked on this film came to it wanting to make something that fans could embrace. That's been the most fun – watching so many people, from the musicians to Francis Lawrence, bring their passion for a story that we all love."
The Hunger Games: Catching Fire
Release Date: November 21st, 2013