Jennifer Aniston Mother's Day
Cast: Julia Roberts, Kate Hudson, Jennifer Aniston, Jason Sudeikis
Director: Garry Marshall
Genre: Comedy
Rated: M
Running Time: 118 minutes

Synopsis: Following the success of New Year's Eve and Valentine's Day director Garry Marshall promises to again deliver big things for Mother's Day with his winning storytelling style and an all-star cast. This heart-warming film follows the very different relationships between mothers and their children. Mother's Day intertwines poignant tales of parenthood which include a mother's attempts to share parenting roles with her ex-husband (and his much younger partner), a daughter who is desperate to find and build a relationship with her absentee birth mum, a father struggling to fill the hole in his children's lives after the tragic loss of his wife and an adult daughter with children of her own finding it difficult to reconnect with her parents. Filled with touching moments and big laughs, Mother's Day is guaranteed to melt the hearts of audiences the world over.

Mother's Day
Release Date: April 28th, 2016
Trailer
#MothersDayMovie
About The Production
Director and producer Garry Marshall once again brings together an all-star cast for a joyous holiday celebration in his new film, Mother's Day. Renowned for creating films as heartfelt and insightful as they are funny, Garry Marshall tackles the complicated connection between mother and child through a series of deftly interwoven stories that salute the sometimes maddening, often conflicted and always powerful bond of maternal love in a movie about the impact mothers have on their children's lives " even when they don't mean to.

Producers Wayne Allan Rice and Michael Karz had no idea what they were starting when they brought the script for Valentine's Day to Garry Marshall more than 10 years ago. A perky romantic comedy with a sweeping ensemble cast, the film proved so popular that the filmmakers immediately began work on New Year's Eve using the same successful blueprint, framing multiple storylines and intersecting lives in the spirit of the holiday. With Mother's Day, Garry Marshall completes what he views as his holiday trilogy.

'Why did I want to make Mother's Day?" asks Garry Marshall. 'When you work as a director, sometimes you find your niche, whether it's shoot-'em-up pictures or crazy space pictures or flying people. I really don't do those things. I do rom-coms and holidays. Why not make it a trio?

I celebrate all holidays, but I thought Mother's Day would make a much better movie than Arbor Day."

Like many of the acclaimed films and television shows in Garry Marshall's extensive body of work, Mother's Day is packed with unexpected plot twists, all told with his trademark upbeat humor. 'Garry Marshall is an incredible filmmaker," says Karz. 'When you see a Garry Marshall movie, you know you're going to leave happy. He has an uncanny ability to do that for audiences and he's been doing it for years. The idea of Garry Marshall telling Mother's Day stories feels like the perfect combination."

Garry Marshall, who also directed the blockbusters The Princess Diaries and Pretty Woman, is known for making films with strong female characters that resonate with female audiences, notes Rice. 'Who doesn't want to spend the holiday with a Garry Marshall movie?" says the producer. 'He knows a great story when he sees one and he knows how to tell them. He also has an infallible instinct for which actors and actresses connect with the characters, and an ability to make audiences fall in love with the people on the screen."

Wayne Allen Rice and Michael Karz started looking for another holiday-themed screenplay soon after they wrapped New Year's Eve and discovered an original script set on Mother's Day by first-time screenwriter Lily Hollander. 'Every culture celebrates mothers," says Michael Karz. 'We thought it could include a lot of different points of view and tell a lot of different kinds of stories."

After optioning Lily Hollander's script, Garry Marshall asked longtime associates Tom Hines and Matthew Walker as well as Anya Kochoff Romano to help put his unique stamp on it. 'It was already a good script, but Garry Marshall is legendary for having another idea," says Tom Hines. 'And he's relentless, even though he turns 81 in November. You come in around 11, break for lunch, maybe for dinner and the next thing you know it's 11 p.m."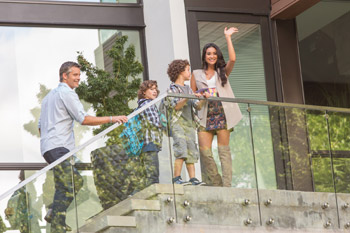 During the daylong brainstorming sessions, the writers pitched multiple storylines and suggested different ways in which they might intersect. 'We figured everybody has a great Mother's Day story, so we sat around with the writers and threw out ideas," says Michael Karz. 'The number-one challenge with developing a script with an interwoven narrative is to keep all the stories alive. You can't disappear from any one of them for too long or the audiences start to wonder what happened to the characters."

The solution to that challenge, the writers decided, was to concentrate on just four stories and four main characters " a divorced mom, a first-time mom with an infant, a 'mister mom" and a mom who needs to reconnect with her own mom. 'Normally in a movie, you follow one or two or maybe three characters, and you have a lot of time to develop them," says writer Matt Walker. 'With this many characters, you really have to hit the bullet points and make sure everything is well developed and well-conceived."

The writers made another crucial adjustment to the holiday-movie formula by opening up the timeline of the story, allowing the audience more time to connect with each character. 'The action of both Valentine's Day and New Year's Eve takes place on a single day, the holiday itself," says Wayne Allen Rice. 'Garry Marshall wanted to do things a little differently on this movie, so we set the story during the week leading up to Mother's Day. The characters all find each other on Mother's Day, which is the third act."

The director was, as always, involved in every step of the development process. 'Garry Marshall always says that we're not really working until we take the brads out of the script," says writer Tom Hines. 'So we'd take the brads out and he'd start cutting and pasting " literally cutting and pasting. With scissors and tape. It's awesome."

Garry Marshall is also one of the rare directors who always keeps writers on set to come up with new jokes and polish scenes. 'Garry Marshall's always thinking of what to do to make the scene better and funnier," explains Michael Karz. 'He has three writers with him at all times, pitching him lines. The cast had to be able to handle last-minute changes and realise Garry Marshall's vision on the screen."

In the digital age, Garry Marshall's approach is refreshingly analog. 'If you want to get a joke in or a line in there, you write it on a little piece of paper and hand it to him," says Matt Walker.

'If he reads the joke and he likes it, he'll fold it up and put it in his shirt pocket. If he doesn't think it will work, he'll crumple it up and put it in his pants pocket. So you're always wondering, shirt? Or pants?"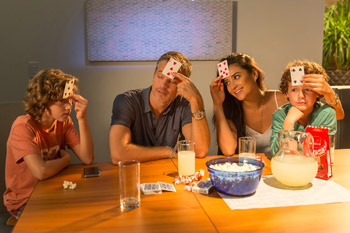 Garry Marshall's sets are legendary for being relaxed and welcoming. 'There's a film set and then there's a Garry Marshall set," says producer Matt Hooper. 'On a Garry Marshall set, it's almost like in The Wizard of Oz when the door opens and people are dancing and laughing and everybody's just in sync."

One oft-quoted line among Hollywood insiders says that Garry Marshall doesn't make movies " he hosts them. 'He's open to having everybody invite their families," says Wayne Allen Rice. 'My dog and my children have been to the set many times. It's well known in the business that FOGs, -friends of Garry Marshall's', come with the ensemble. Mike Katz and I have a little saying: -It's getting quite foggy today.'"

Part of the magic on the filmmaker's sets is that he hires many of the same crew members again and again. 'I'm married 52 years," Garry Marshall says. 'I like to stick with people that do good by me. There are at least seven people on the movie that go back with me to Pretty Woman. It's 26 years ago we did this and we're still together."

That approach makes for a very efficient production process, he continues. 'With people who worked for me before, I know just what they're going to do, so I don't have to spend a lot a time managing them. I can concentrate on other things."

All that positivity shows up in the finished product, says Michael Karz. 'There's just a great vibe and energy on set. When people come and visit the set " and a lot of people do " they always comment on how much fun everyone is having. And I really think that is one of the reasons people have enjoyed these movies so much. I can't wait to get to the set every day. I hope soon we're talking about 'Father's Day."

An A-List Affair

When Garry Marshall makes a movie, the stars line up " literally. The producers estimate that between the three holiday-themed films, Garry Marshall has assembled 36 A-list movie stars, including 14 Academy Award® nominees and nine Oscar® winners. 'So many actors and actresses want to work with Garry Marshall," says Michael Karz. 'People feel that it is an honor and a privilege."

After meeting with Garry Marshall, actors walk away wanting to work on the film even more than they did when they walked in the door, according to Matt Hooper. 'That's something Garry Marshall brings to the table," he adds. 'He gets top talent to not just show up, but to give notes and make suggestions on scenes, which makes them more invested in the project. That's the Garry Marshall factor."

Julia Roberts, marking her fourth appearance in a Garry Marshall film, was the first star on board, agreeing to play Miranda, the queen of a ubiquitous home shopping network. Sleekly coiffed and impeccably turned out, Miranda has a secret that will be revealed by the end of the film.

Julia Roberts signed on after a single conversation with Garry Marshall. 'To be friends with certain stars, it helps if you knew them when they weren't stars," the director says. 'When we made Pretty Woman, nobody really knew who Julia Roberts was. She was in a couple of pictures, but she wasn't a big star. She could wander around the lot without anybody bothering her. I am very proud of how successful she's become. She now has three wonderful kids. We watch Little League together because her son plays against my grandson."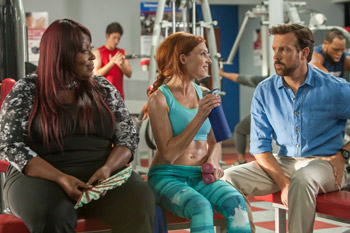 It was at a Little League game that Garry Marshall says he first mentioned the script to her. 'I don't call her people," says Garry Marshall. 'I just say, -There's a movie I might want to do. It's about mothers.' I drove to her house, shoved the script in the mailbox and drove away. She read it and said, -All right, I'm in.' A surprising thing happens when Julia Roberts says she'll do a movie. Many other people say they'll come too."

Julia Roberts' stamp of approval helped the filmmakers get their first choices for the four other leading characters, says Wayne Allen Rice. 'When she said yes, she made it much easier for us. Jennifer Aniston, Kate Hudson, Jason Sudeikis and Britt Robertson also all joined the cast. And once we had the core, the supporting cast came easily. The only way you get something like that done is Garry Marshall."

During development, Jennifer Aniston's name was floated as the dream actress for the role of Sandy, a divorcee with two kids who goes into a tailspin when her ex-husband suddenly remarries. 'We were sitting around talking, in an ideal world, who would be perfect to play this role?" says Michael Karz.

Jennifer Aniston says she has checked one item off her bucket list by working with Garry Marshall on Mother's Day. 'How do you say no to a Garry Marshall movie? With him on your side, the world is pure joy. He walks with sunshine wherever he goes and I know a lot a people were there just to work with him."

Sandy and her ex-husband, Henry, are on exceptionally good terms until he impulsively weds his much younger girlfriend and Sandy finds herself struggling with the idea that she's replaceable. 'It comes out of the blue," says Jennifer Aniston. 'She suddenly has to share her children with their new stepmom. It's a complete game changer when another person comes in as a coparent to your children."

Henry is played by Timothy Olyphant, star of the FX hit series, 'Justified." 'Jennifer Aniston suggested Tim Olyphant," says Michael Karz. 'We didn't know what his schedule would be because he works so much. But he said he'd love to do it, and we thought he was a really interesting choice for the role."

Jennifer Aniston had worked with the actor 15 years earlier on the film Rock Star. 'What a gentleman," she says. 'Talk about charisma and wonderful energy to be around. He's really a sweet guy. I knew he would be really fun to work with." Garry Marshall's wife Barbara also urged the director to hire Tim Olyphant for the role. 'She loves that show -Justified' and she loves Timothy Olyphant," says the director. 'When she met him, she could hardly speak."


Henry has a significantly more relaxed approach to life than Sandy. They have been able to maintain an amicable, even close bond since their divorce. But just when Sandy begins to suspect he wants to reconcile, he springs the news that he has married his much younger girlfriend, Tina.

'He drops this bomb on her and things get a little tense," says Tim Olyphant, 'He was kind of hoping it would be no big deal. Basically all my scenes are with Jennifer Aniston. She is so good at what she does and makes it all seem effortless. It's like a sleight of hand."

Shay Mitchell, from the television series 'Pretty Little Liars," plays Henry's new wife, Tina. 'We're always looking for exciting, new people that bring an audience with them that our other actors may or may not have," Michael Karz says. 'We auditioned a lot of people for that role before we cast Shay Mitchell. She gave a wonderful audition and she is great in the role."

Shay Mitchell says that, as a major fan of Garry Marshall's work, she has seen Pretty Woman 'at least a hundred times," but she never dreamed she would get to work with the famed director.

'He's a legend," says the actress. 'And then this cast " Jennifer Aniston, Julia Roberts, Kate Hudson, Jason Sudeikis, Tim Olyphant " it's a dream come true. I loved Valentine's Day and New Year's Eve, so I'm looking forward to watching this with my mom as a new Mother's Day tradition."

Tina is young and naive, but her affection for both Henry and his children is authentic, says the actress. 'She really does care so much for the kids and is trying genuinely to play the role of being their other mom. She doesn't think Sandy will be upset at all. They're going to work as a team and raise these kids as best they can."

To play Jesse, a happily married mom who is estranged from her own mother, Garry Marshall turned to someone he has known for many years. 'Kate Hudson, I always like to work with," says the director. 'When Kate Hudson was seven years old, I was making Overboard with her mother, Goldie Hawn, and I let Kate Hudson sit in my lap and yell -action' for mommy. Now on this picture, Kate Hudson is in the film and her kid, Ryder, sat with me and we yelled -action' together."

For Kate Hudson, the decision to join the cast was as simple as the opportunity to work with one of her favorite directors again. 'Garry Marshall is family," she says. 'We didn't even really have a conversation. He said, -It's about mothers and it's going to be funny.' I said yes before I knew anything more. It is a movie celebrating mothers and what it is to be family, which is so perfect for Garry Marshall. He creates an atmosphere that makes for really wonderful days and a happy set. It doesn't even feel like work."

Her character is the mother of a young son, but her real issues are with her own mother. 'Jesse and her sister Gabi cut off their parents because they have both made lives they know their parents wouldn't approve of," Kate Hudson explains. 'Gabi is married to a woman. Jesse married an Indian man and has a child with him. I have told him some things about my parents that aren't true and I've told my parents nothing about him " but they are all about to find out the truth."

Jesse's husband Russell, played by Aasif Mandvi, is a doctor and a devoted family man, whose cozy world is blown apart when he realises that his wife has been lying to him about her parents. 'Aasif is so funny," says Kate Hudson. 'You can tell he's a writer, because of the stuff he comes up with on set, which I really enjoyed. We had a blast."

A fan of Garry Marshall's television series 'Happy Days" and 'Laverne and Shirley" while growing up in Tampa, Florida, Mandvi was eager to work with the director. 'I am a huge peanut butter fan and Garry Marshall assured me that there would be lots of peanut butter on the set because he is also," the actor says. 'Garry Marshall and I would just sit and eat peanut butter and talk about the scene.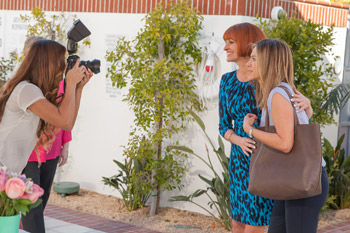 Also, I'm playing Kate Hudson's husband and since that is not going happen in real life, I might as well do it a movie. It is a fun script and a lot of really great people involved."

The four storylines deal with different issues, but they all come back to the idea of motherhood in its different shapes and forms, he says. 'That resonated with me because I'm Indian and in our culture we're very much about mothers. The hierarchy goes God and then your mother."

Jesse and Gabi's parents, Flo and Earl, are a pair of God-fearing, down-home Texans who travel the country in their RV. Played by Margo Martindale and Robert Pine, they are enjoying their retirement together after many years of marriage.

Like Flo, Margo Martindale hails from Texas. 'Margo's just so solid," says Kate Hudson. 'Her timing is hilarious. There are certain actors that elevate whatever they do and she is one of them. She brings everything up a notch."

From Flo's point of view, Gabi and Jesse have not been the best daughters, says Margo Martindale. 'They really want to distance themselves. She is a very controlling mother, but she was always trying to look out for what she thought was best. Of course, mothers do that. Earl and Flo decide to surprise the girls for Mother's Day. It turns out they are in for a surprise of their own."

Anyone who enjoyed New Year's Eve or Valentine's Day will surely enjoy this film, the actress promises. 'It's classic Garry Marshall," she adds. 'He knows what he's doing, he knows what he wants and he knows when something's funny. That why he's a legend." During filming, Martindale received a 2015 Primetime Emmy® Award for her role in 'The Americans." She was unable to attend the ceremony, but Hudson stepped in to try and make it up to her. 'We gave her a homemade Emmy," says Kate Hudson. 'The wings are two plastic knives. It is spray-painted gold. Hopefully, it helped a little."

While it was disappointing not to be at the awards ceremony, Martindale says, 'Kate's Emmy was like a Mother's Day gift from my onscreen daughter. She's just so lovely and generous."

Robert Pine, who is fondly remembered by many as the Captain on the television series 'CHiPs," plays Earl as a good old boy from Texas who only leaves home in his RV. 'This was a fine part for me," says Robert Pine. 'He's a solidly conservative guy and his family is always the most important thing to him. I usually get typecast as a senator or a doctor, always real white bread.

People don't often think outside that box. I was able to pick up the accent from Margo Martindale, who is a dream to work with. Everything she does is perfect."

The writers also introduce what they call a 'Mister Mom." Bradley, the father of two girls is facing his first Mother's Day without his wife, a Marine killed in combat. It has been almost a year since her passing and the kids are trying to move forward, but Bradley has only scratched the surface of his mourning. The storyline adds a note of poignancy to the movie as he struggles to let go of the past for his children's sake.

'We wanted Jason Sudeikis for the role from the beginning," say Wayne Allen Rice. 'I think he's the funniest guy in the world, but this allowed him to do a role where he isn't just funny; he also has heart."

Jason Sudeikis had heard a great deal about Garry Marshall before arriving on set. 'I'd heard all the great stories," he says. 'And they're all true. He makes you want to do right by him. It's very satisfying to make Garry Marshall laugh. Whenever he asked me if I wanted one more take, all I could say was -not if you're happy.' He's a writer first, so he's got great instincts that you have to trust."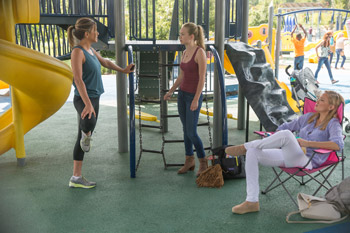 Bradley is not without female support, both from his two daughters Rachel (Jessi Case) and Vicky (Ella Anderson), as well as a trio of mothers who work out at the gym he runs and provide him with a wealth of maternal advice. 'The moms are like my Greek chorus," Jason Sudeikis says. 'And the girls are certainly the adults in the family at the beginning of the film. I do my best to try to take back that role by the end in a positive way."

Britt Robertson, who recently starred opposite George Clooney in the blockbuster Tomorrowland, plays Kristin, a new mom who has never met her birth mother. 'I worked with Britt when she was about 11 years old," says Garry Marshall. 'It was on my son's film Keeping Up with the Steins and I think she had two lines. Now she's in her 20s and we're back together. It's not easy to hold your own with Julia Roberts, Jennifer Aniston and Kate Hudson, but she did."

It was Julia Roberts who first suggested Britt Robertson for the role, remembers Michael Karz. 'We all love Britt," says Michael Karz. 'We thought she was an exciting young actress, so we asked her to do it and she agreed."

Kristin's British boyfriend Zack wants very much to marry her, but she's not sure. Adopted as an infant, Kristin fears that because she's never known her birth mother, she doesn't know what kind of woman she's going to be. 'I immediately said yes to this project," Britt Robertson recalls. 'I just loved all the different storylines and the different kinds of relationships between mothers and children. I think everyone will find a character they can relate to."

Kristin and Zack live together and share responsibility for their one-year-old daughter. 'She's starting to think about who she wants to be for her child," says Britt Robertson. 'She can't really think about marrying Zack until she finds her birth mother and maybe some peace of mind."

Kristin's baby-daddy Zack is played by Jack Whitehall, an English stand-up comic who is making his American movie debut. 'He's a great comedian, but I didn't know him from Adam," says Garry Marshall. 'I didn't know what to say to a guy from England so I said the first thing I thought. -One of my children was conceived at Claridge's Hotel in London.' He didn't expect that, but it's the truth and we became friends."

According to Britt Robertson, he's a dreamboat in the Hugh Grant mode. 'You can't help falling for him," she adds. 'He's so kind and warm-hearted."

Playing the character was not a big stretch for him, says Jack Whitehall. 'He's a standup comedian and I am a standup comedian back in the UK. I read the script and thought it was great. Being able to do some stand-up in my first major film was really exciting." Whitehall says the shoot was a big change from his previous film experiences. 'It was like no set I've ever been on before," he says 'In England, everyone is so uptight and so repressed, whereas on a Garry Marshall set it's chaos. It's like being in a frat house. He's playing pranks every five minutes, just keeping everyone in high spirits. It's an incredibly nice and enjoyable and fun environment to be."

In fact, Jack Whitehall became the butt of one of Garry Marshall's infamous practical jokes. During a crucial scene between Zack and Kristin, the director secretly spirited Jack Whitehall's real-life girlfriend into Atlanta and convinced her to interrupt the proceedings in a most embarrassing way. 'My jaw just dropped," the actor remembers. 'I was quite shocked that this was happening on set. And then, from behind the camera, I hear, -Welcome to my movie, kid.'"

Each chapter of Garry Marshall's holiday franchise has brought back a few actors from the previous films. This time, in addition to Julia Roberts, Hector Elizondo joins the ensemble. In fact, Hector Elizondo has appeared in every one of Marshall's 18 feature films, making him a bit of a good-luck charm for the director.

'If you don't like working with Garry Marshall, you don't like a pair of comfortable old slippers," the actor says. 'But you have to understand the language. He has his own vocabulary.

When he says, -play piano,' he means find an activity, do something while you're talking. If you're too far away, he says, -No, no, you're in Chicago.' Once you get it, you don't have to talk much. He feels comfortable with people he knows both in front of the camera and behind. They take care of him and he takes care of them."

Mother's Day is exactly the kind of film Garry Marshall excels at, Hector Elizondo notes. 'It's a confluence of stories about disparate lives coming together somehow " with a cast of thousands. And all the actors are here for only a few days so, as Garry Marshall says, -No one can be a pain in the ass.'"

Calling a Garry Marshall film a family affair is not just a metaphor. His son Scott serves as his second-unit director and his wife Barbara has appeared in small roles in most of his films.

'She usually plays a nurse and has two lines," according to the director.

The tradition started when there was an urgent need for a nurse in Marshall's 1986 film Nothing in Common. 'There was a hospital scene and he needed somebody behind the desk," Barbara says. 'I happened to have a uniform and I happened to have a cap, which we all wore in those days. So he said, -Bring your clothes and I'll put you in the scene.' I was kind of nervous because I'm not an actress. Garry didn't want to give me any lines because he said they couldn't afford to pay me, but Eva Marie Saint insisted. So that was my big break."

Making The Most Of 'Hotlanta"
Mother's Day was shot in and around Atlanta, Georgia, taking full advantage of the Big Peach's diverse neighborhoods and picturesque parks, from Buckhead and Midtown to Inman. 'The script was not specific in terms of setting," says Michael Karz. 'It could have been any big city in America. We didn't know Atlanta well, but when we got there to scout, we found a beautiful city with great locations, really nice people and a fantastic skyline. We realized the city has so much to offer."

It is also one of America's busiest film and television centers, boasting state-of-the-art soundstages and seasoned craftspeople. 'I think there were 14 or 15 films being shot while we were in town and some television shows as well," says Wayne Alan Rice. 'The No. 1 advantage to shooting there is that the crews are just top notch. Another is the great hotels and restaurants. There are several five- star hotels and many chefs with national reputations own restaurants in Atlanta. Everybody from Los Angeles shows up with a list from other people who worked there." In addition to being production-friendly, Atlanta offers many varied locations. 'The city has a lot of different looks and feels," Michael Karz says. 'You can do a downtown scene, you could do a park scene and you can do a water scene, all within minutes of each other. That flexibility is one of the reasons we chose it."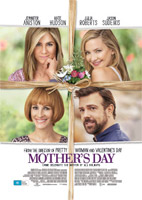 Mother's Day is cinematographer Charles Minsky's seventh film with Garry Marshall, a partnership that started with 1990's Pretty Woman. Over the ensuing 26 years, they have developed a shorthand that Charles Minsky says makes working together easy. 'I guess at this point I'm officially a FOG. We have a fabulous working relationship. Garry Marshall is a master storyteller and joke writer who is primarily concerned with characters and story, so I do a lot of the designing of the shots, always with Garry Marshall's approval. I'll give him a couple of different choices and if he likes something, that's good. If he doesn't like it I'll pitch him another idea. It's a very different approach, and it's worked for us for seven movies."

Mother's Day is far more intimate in scale than their last collaboration, New Year's Eve. 'For New Year's Eve, we had huge locations, including Times Square," explains Charles Minsky.

'This movie is much smaller. It is set in people's homes. My job was to make it feel like a feature film, not a television show."

In order to do that, Charles Minsky tried to set much of the film outdoors. 'Instead of shooting inside a small classroom, we shot in a big amphitheater," he explains. 'Instead of shooting in an Italian restaurant, we got a pizza truck in the park. I tried to open up the movie whenever I could and show off as much of the city as we could within the confines of the story."

Production designer Missy Stewart worked with Garry Marshall and Charles Minsky for the first time on this film. 'Missy Stewart and I saw the movie in very similar terms," says Charles Minsky. 'She also wanted to open it up and make it as cinematic as we could. I was delighted by what we got."

Missy Stewart compares the way Atlanta is showcased in this film with the way New York City was celebrated in Woody Allen's classic, Manhattan. 'Atlanta has so many great looks," she says. 'We wanted to pay homage to the advantages of living there, starting with the parks. There's a soccer game in Piedmont Park that highlights the iconic backdrop of the Atlanta skyline. It's a tribute to a great city and its people, hospitality and lifestyle. We found beautiful neighborhoods that hadn't been seen on film before. I think we show a little bit of the best Atlanta offers."

Garry Marshall provided the designer with specific notes on what he wanted for each character and she presented idea boards that depicted the colors and moods she had in mind. 'All the homes had to look quite different," she says. 'We had a specific style and colors in mind for each vignette. Jennifer's character is an interior designer, so we found a significant historic house in Norcross and redid all the rooms. It's minimal but full of beautiful things. Because she always wanted to go to Paris, I decided to include some Parisian-influenced design."

Because Bradley is an ex-Marine, Garry Marshall suggested that Missy Stewart design a house that reflects Americana. 'I played off the red, white and blue, and added rust and gold and warmer colors so that it was a cozy house for the girls," she says. 'Jesse lives right next door to her sister Gabi. The idea is that they have connecting backyards, so we found two adjoining houses that worked for the characters, took down all the fencing and married the gardens. Because Kristin and Zack are just starting out, we based their home on a little double-shotgun house we found in the old 4th Ward and built the interior on a soundstage. Julia's character, Miranda, has an elegant old Hollywood sort of palette. I looked at a lot of Ginger Rogers-Fred Astaire movies for her environments."

The film also includes some specific set pieces that were not a part of Missy Stewart's existing repertoire. 'We had to find clowns and stilt walkers and a traveling zoo," she remembers. 'There's a big waterslide that was part of a giant stunt. And then of course there was the Mother's Day parade with the womb float. Who knew I'd ever make a womb float?" Garry Marshall is characteristically enthusiastic about the final product, giving credit to the writers for coming up with a great script and the producers for making it all come together. 'Tommy Hines and Matt Walker really wrote something great," he says. 'Then we had Anya Kochoff come in and put her special touch on it. I think we salute women and mothers in this film in a way that has not been done before on film."


Mother's Day
Release Date: April 28th, 2016
Trailer
#MothersDayMovie