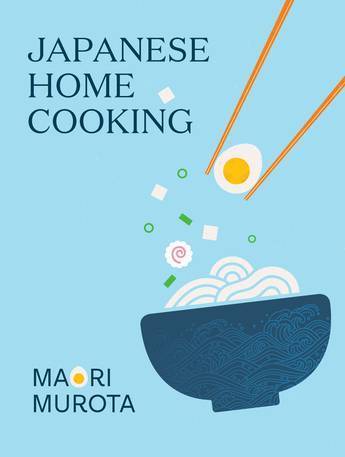 Authentic and delicious Japanese food you really can cook at home, from international best-selling Maori Murota, author of Tokyo Cult Recipes.
Learn to cook authentic Japanese food from scratch at home, with step by step recipes for the traditional classics like ramen noodles, broth, sushi rice or homemade tofu as well as recipes for more contemporary fusion dishes. Maori Murota takes you to the heart of today's Japanese family home cooking, sharing the recipes she learned while she watched her own mother and grandmother cook. Here are 100 recipes - eggplant spaghetti, pepper and miso sauce, donburi, baked sweet potato, soba salad, roast chicken with lemongrass, onigiri, hot dog, Japanese curry, steamed nut cake - many of which are vegan friendly and plant-based, to take you to the heart of Japanese home cooking.
Author bio:
Author Maori Murota grew up in Tokyo and was inspired to write this book by her mother's cooking and memories of growing up in Tokyo, cooking at home, eating out. Her mission is to demystify Japanese food, to make it accessible and understood by anyone and everyone interested in learning about a food culture and eating well. Maori left Japan when she was 17 to live in New York, and also spent time in Indonesia. In 2003 she settled in Paris, where she worked as a stylist, before exchanging the world of fashion for food in 2009. Completely self-taught, Maori became chef at Parisian restaurants Do and Bento at La Conserverie. Now an event caterer and private chef, she also gives classes in authentic Japanese home cooking. Her book Tokyo Cult Recipes, also published by Murdoch Books, is an international best-seller.
Japanese Home Cooking
Author: Maori Murota
Murdoch Books
RRP: $39.99
buy this book