Insurance for women, by women
Ensure your baby gets the best start in life.
Your newest family member has just arrived home from the hospital and naturally you want only the best for him or her. While good nutrition and plenty of nurturing are no doubt already at the top of your 'to do' list you also need a financial contingency plan to ensure a secure future for your baby.


If you have just started a family you have probably budgeted for new family expenses - nappies, food, clothing etc. You may have even thought about how much it will cost to send your child to school, play weekend sport or go on your first family holiday.
But have you thought about how your family would cope financially, even with just the basics, if you had a serious accident, developed a terminal illness or worse still, were no longer there to take care of them? What would you do if your partner didn't make it home tonight?
Raising a family is expensive. In fact, it costs about $450,000 for the average family to raise two children from birth to age 20
1
. This equates to approximately $435 a week. If you or your partner could no longer generate income due to injury, illness or death where would your family get $435 a week from?
Everyone prefers to think that it will never happen to them. But the facts are:
· Women have a one-in-four chance of suffering a critical illness (ages 30-64 years)
2
· Coronary heart disease is the leading cause of death in Australia, killing one Australian every 10 minutes
3
· One in four women and one in three men are diagnosed with cancer in their lifetime
4
.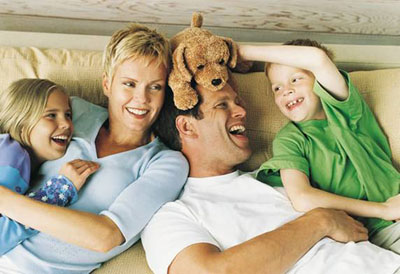 Now that you have children depending on you, it is important to update your will and nominate a legal guardian for your children. You also need to consider how your family would meet all your regular living expenses such as clothing, food, electricity, mortgage repayments and child care.
It is easy to think that because you are active and healthy that it won't happen to you. Well, Abby Bloom, heart attack sufferer, didn't think it would happen to her:
"I considered myself to be a healthy person and someone who, based on family history, was not at risk of heart attack.[ When it happened to me,] I was doing probably what most working mothers do when they're raising children, which was cramming my days full of trying to keep the children safe, well nourished, monitoring their school and out-of-school activities... Things that we take for granted, like the fact that we'll be around for something simple, seeing our children finish school, aren't necessarily a given."
Consider this: on average, women spend about 6.6 hours per day on housework, shopping and looking after children. If the unexpected happened to you, it would cost your family around $920 per week (based on an hourly rate of $20) just to pay for a housekeeper.
No-one wants to leave their family with debts or risk losing the family home. Life insurance is designed to provide protection and financial security to your family when they need it most.
Protecting your family's lifestyle is too important.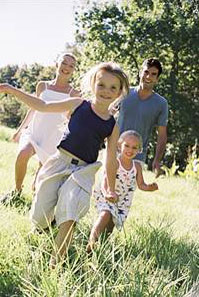 Ask yourself these questions...


. Would your family cope financially if you were no longer there to provide for them? Would they be able to maintain the lifestyle you have worked hard to achieve for them?
. How you would look after your finances and additional medical costs, if you were to suffer a major illness such as cancer, stroke or heart attack
. Could you cope with your regular monthly expenses if you found yourself unable to work due to sickness or injury?
Don't wait until it is too late,
click here
to obtain a quote and apply online or contact Her Life on Tel: 1300 661 107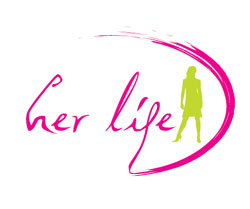 Her Life has a dedicated team of qualified female risk advisers purely focused on providing women with advice and information about finding the right insurance to protect themselves, their families, and partners against the financial aftermath of a medical crisis or worse.
Her Life specialises in life, trauma, income protection and total and disability insurance and offers personalised face to face service, as well as the convenience of purchasing insurance on line 24 hrs a day via their website,
www.herlife.com.au
.
---
1
AMP/Natsem study: 'The Estimated Costs of Children in Australian Families in 2005-06'
2
IFSA study 2005.
3
The Heart Foundation 2008.
4
The Cancer Council Australia 2003
Her Life is an Authorised Representative of Synchron, Australian Financial Services Licence No. 243313