HARRIGANS RIVER LODGE PROVIDES THE ULTIMATE SETTING FOR WEDDINGS AND ROMANTIC SHORT BREAKS
Nestled in between popular NSW holiday destinations Foster and Port Macquarie and only 20 minutes from Taree, Harrigans River Lodge at Harrington Waters is the hidden jewel of the picturesque Mid-North Coast.
Set on the pristine Manning River with surrounding rainforests, the four star Harrigans River Lodge is the perfect location for a romantic weekend away or mid week break. Its also a glorious venue for weddings by the water.
Offering as much or as little activity as you like, the River Lodge features a 3km walking track, enabling visitors to become familiar with the surrounding area. Horse riding through the rainforest is a relaxing activity as is a round of golf at the stunning Harrington Waters Golf Club. Locals are also happy to share the best fishing spots on the Manning River which most say are guaranteed to get you a bite.
Mr. David Assef, Manager of Harrigans says, "Harrington Waters is the perfect place to escape to all year round providing a cosy atmosphere for winter weekends as well as a fun filled outdoor summer getaway without being over crowded with holiday makers. We also host many weddings as the surroundings offer a magnificent backdrop and memories that last a lifetime."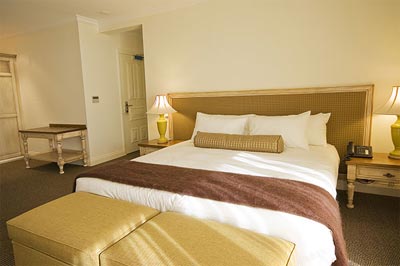 The River Lodge accommodation provides a gorgeous sea side abode with 22 rooms that include deluxe features such as king size beds, luxury bathrooms with spa baths, stunning decor and views to the beautiful Manning River along with a breathtaking swimming pool.
Harrigans River Lodge is set just a short walking distance to Harrigans Irish Pub so visitors can enjoy the tranquil environment of the area.
Harrigans River Lodge midweek packages start at $236 per couple for one night with weekend packages starting at $463 per couple for two nights.
Accommodation packages include:
Overnight accommodation for two people
Bath Pack including bath salts, gel and body wash
Full breakfast for two people each morning
Gourmet cheese plate for two
For further information regarding Harrigans River Lodge or to download a Wedding Kit please visit
www.harrigans.com.au