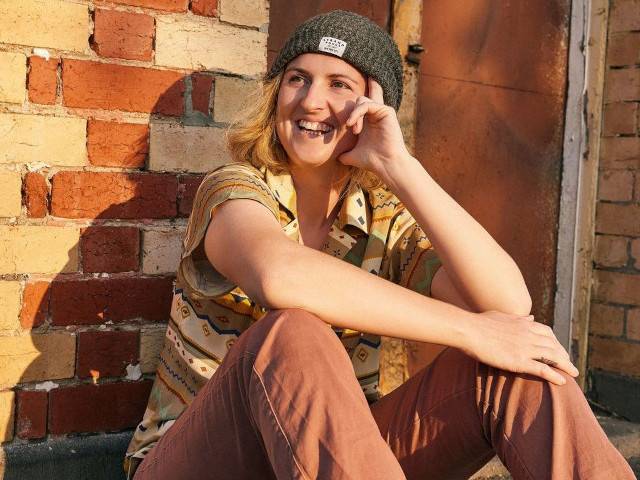 Harper Bloom has injected life into the longest lockdown city in the world & paid homage to its vibrant streets with new single 'Sydney Road', an uplifting and nostalgia-tinged track with a catchy chorus worthy of a mass singalong.

Harper reflects on the single, "Sydney Road was written at a time when I was moving out of Brunswick in Melbourne's 2020 lockdown and reminiscing on all the amusing experiences I'd had on Sydney Road, making amazing memories with strangers. The song is based around myself and a neighbour I had at the time. We are both lonely in different ways, and we are from completely different walks of life, but I reached out to her and we formed a unique and unlikely friendship which has become both incredibly valuable and rewarding. The song was recorded with David Quested and myself throughout lockdown and mixed by Franc Tetaz (Gotye) and features Aodhan and my girlfriend, Charlotte in group vocals."

To coincide with the release, Harper Bloom has delivered the clip which was filmed on the famed Sydney Road in Brunswick on the first day of Melbourne re-opening.

Describing the clip Harper says, "The Clip was filmed on Sydney Road on the first day we got out of lockdown, so I wanted it to be an ode to Melbourne reopening! Sydney Road is a melting pot so rich in history and diversity and I wanted that to be celebrated in this clip, coinciding with a story of two lonely strangers that become genuine friends. We managed to capture a lot of the quirks of the road and characters that call this road home, including myself. We have people from all walks of life going about their business as well as all the iconic venues and shop fronts coming back to life as the street reopens!"

She is also offering up a limited run of exclusive 'Sydney Road' t-shirts to make sure your support Aus Music T-Shirt Day on November 19.

The new single follows on from her highly-anticipated debut EP Faith Sex & Skin released earlier this year, produced by Benjamin McCarthy (G-Flip, Alex the Astronaut, Gordi) and featuring hit singles 'Shaky Bones', 'Walk My Way' and 'Sunflower Girl'.