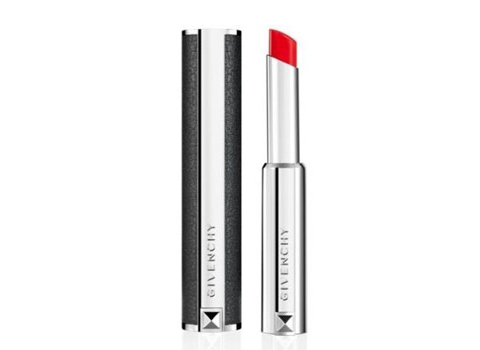 Givenchy Le Rouge-à-Porter
A unique, ultra-sensorial formula that leaves a luminous colour, and a naturally shiny finish on the lips. A palette of shades, each more appealing than the next. It's case is sheathed in real leather a lipstick with true style, Le Rouge-à-Porter is the ultimate fashion accessory. Givenchy elegance in all its glory.

Light and nourishing, pigmented and creamy, Le Rouge-à-Porter is full of surprises with its hybrid formula that strikes the perfect balance between the colour of a lipstick and a protective and skincare effect.
Givenchy Le Rouge-à-Porter RRP: $59