Smokey eyes are the epitome of a sultry and glamorous look. It is a classic makeup technique that has stood the test of time and is still one of the most popular looks today.
Even though smokey eyes have been around for a while, many of us still struggle to get them right. But don't worry, you don't have to be a pro to pull it off. If you're looking to try your hand at a smokey eye makeup, you're in the right place. We've rounded up all the tips, tricks, and products you need to banish your frustration and help you nail that perfect smokey eye look. In this post, we'll guide you through the basics of smokey eyes and give you a step-by-step tutorial to create the perfect smokey eye look.
What is a Smokey Eye? Understanding the Basics
Let's start with the basics, shall we? Smokey eye is a makeup technique that involves blending different shades of eyeshadow to create a stunning gradient effect. Typically, the darkest shade is applied to the outer corner of the eye, while the lighter shades are blended towards the inner corner. The result? A captivating, sultry look that's sure to turn heads.
Now, here's the thing: blending is the key to nailing this look. If you want a successful smokey eye, you'll need to make sure that there are no harsh lines or noticeable boundaries between your eyeshadow shades. The goal is to create a seamless transition from light to dark, giving your eyes that mesmerizing, smouldering effect that we all love. Trust us, a well-blended smokey eye is guaranteed to take your makeup game to the next level.
Choosing the right smokey eyeshadow will also make all the difference. So make sure you explore Napoleon Perdis wide selection of smokey, neutral, matte and shimmer eyeshadow palettes. They will get you covered with the best formulas for pigmentation and durability to achieve a flawless smoky look that will last all night long.
How to Do a Smokey Eye: A Step-by-Step Guide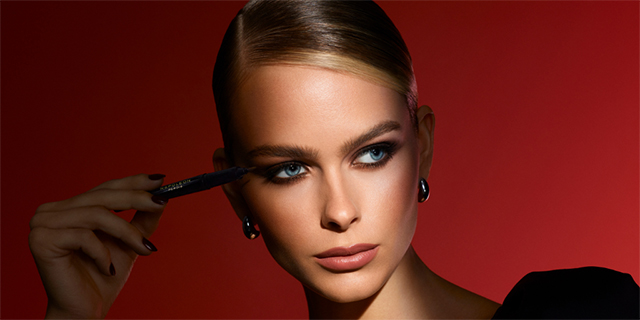 Smokey eyes have earned their place as a staple in the beauty world for good reason. One of the most impressive aspects of this makeup look is its sheer versatility. With just a few minor adjustments, you can transform your smokey eye into a look that's perfect for any occasion: from a night out with friends to a formal event. The secret lies in the right choice of hues and technique. Whether you're a makeup novice or a pro, with the right know-how, you too can create a stunning smokey eye look. To discover how, read on as we guide you through our simple smokey eye makeup tutorial.
Step 1: Prime to Perfection: Create a Smooth Base & Make Your Smokey Eyes Last All Night
Before you start applying any eyeshadow, prime your eyelids to create a smooth base that will help the eyeshadow stay in place all day. You can use an eyeshadow primer or a long-wearing eyeshadow formula. You can also set your eyeshadow with a translucent powder to prevent creasing and smudging.
Step 2: Neutral Nuances: Build Your Smokey Eye Foundation
Using a neutral shade, apply a base eyeshadow all over your eyelid. This will help to create a neutral base for your smokey eye and a seamless transition between the different eyeshadow shades you'll be using later on.
Step 3: Dark and Dangerous: Add Depth with a Bold Eyeshadow Shade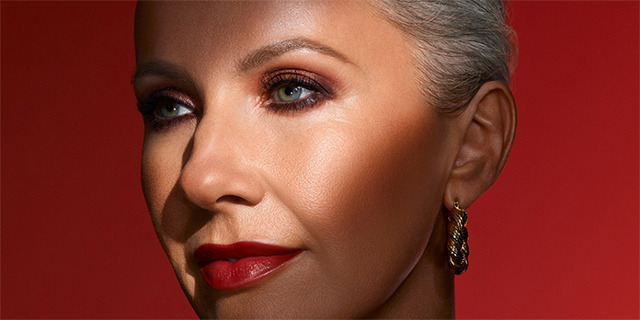 Apply a darker eyeshadow shade of your choice to your eyelid's outer corner, creating a "V" shape. Then, using a fluffy brush, blend the eyeshadow towards the centre of your eyelid.
Step 4: Sultry and Seductive: Enhance Your Crease with a Deeper Hue
Using a darker eyeshadow shade than the one you used in step 3, apply it to the crease of your eyelid. Start at the outer corner and blend the eyeshadow towards the inner corner, blending it well with the dark eyeshadow you applied in step 3.
You can stop there or create intensity by adding a black eyeshadow to the outer corner of your eyelids. Apply a black eyeshadow to the outer corner of your eyelid, focusing on the "V" shape you created in step 3. This will add depth to your smokey eye and make it look more intense.
Step 5: Seamless Blending: Bring Your Smokey Eye to Life
Blending and adding depth to your smokey eye can be tricky, but we've got you. Fluffy blending brushes are a must-have when it comes to achieving a well-blended and deep smokey eye. Use it to blend out the edges and all the eyeshadow shades together to create a seamless transition between the colours. Keep blending until you can't see a clear transition between the eyeshadow shades.
Step 6: Enhancing Your Smokey Eye Look with Eyeliner and False Lashes
Eyeliner and lashes can take your smokey eye look to the next level. Apply a black eyeliner pencil or gel liner to your upper and lower lash line. You can also create a winged liner if you prefer.
Finish off your smokey eye look by applying mascara to your top and bottom lashes. You can also add false lashes if you want to take your look to the next level, giving you a more dramatic look.
Best Eyeshadow Colours for a Classic Smokey Eye Look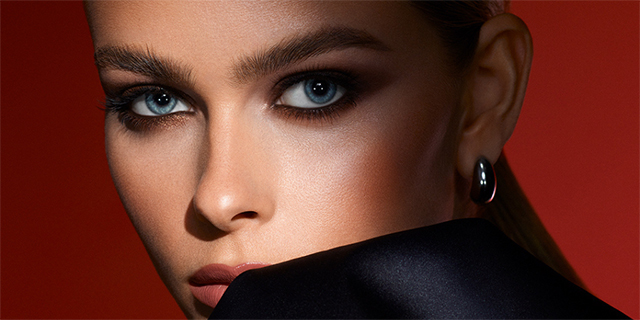 When it comes to choosing the right eyeshadow colours for a smokey eye, it is important to consider your skin tone and eye shape. Darker skin tones can pull off darker shades, while lighter skin tones can experiment with lighter shades. Smaller eyes can benefit from lighter shades, while larger eyes can pull off darker shades. You cannot go wrong with black, grey or brown. However, other colours such as purple, burgundy, or green can also work well. The trick is to choose colours that complement your skin tone and eye shape. For example, if you have blue eyes, shades of brown, gray, or plum will make them pop. If you have green eyes, purples and pinks will bring out the green in your eyes. If you have brown eyes, you can experiment with a wide range of colours.
Whether you prefer a bold or a natural look, this technique is versatile and can be adjusted to suit your style. So, try your hand at a smokey eye, experiment with different eyeshadows, find out what works best for you and get ready to turn heads with your captivating gaze.