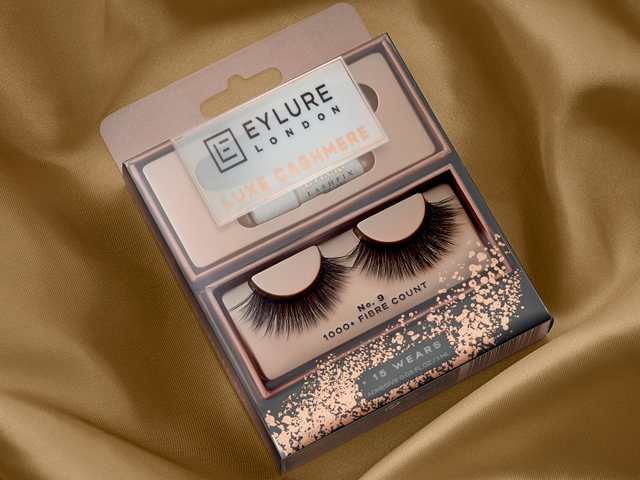 The new Luxe Cashmere lash range from Eylure, the world's original lash brand, has landed in Australia!

Artisan crafted from 1000+ dainty fibres, these lashes are tapered at the ends for a soft and fluffy finish that will glam up any look.

Luxuriously soft and utterly weightless the Luxe Cashmere lashes are available in three stunning styles varying in length, taper and intensity.

No. 4 provides ultravolume while serving ultimate glam to elevate any look.
RRP $49.99

No. 6 is a delicate winged out style for a smooth and sophisticated finish.
RRP $49.99

No. 9 is a full-on feathery lash. This dense style with a soft edge is perfect for making an impact.
RRP $49.99

Wi t h 15+ wears, this rare and beautiful collection showcases supreme lash luxury.

Each set comes with a rose gold protective case and a handy applicator to ensure long lasting lashes and easy application every time.
Exclusive to Priceline online.