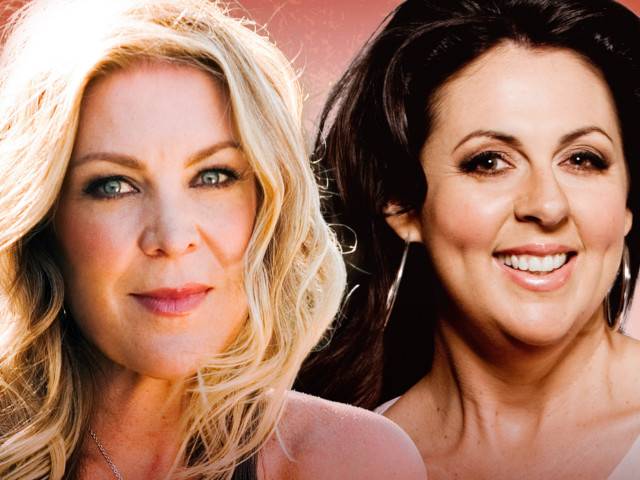 Multi award winning country music darlings Gina Jeffreys and Tania Kernaghan have come together for the duet 'My Old Friend'. Having known each other since the early days of their careers, this is the first time they have recorded together since releasing their concert favourite 'Men' in 1995. Jeffreys says "'My Old Friend' is a song that really celebrates friendship, and how no amount of time or distance could ever make us not be mates. I think a lot of us are feeling this way having recently spent so much time apart."

Co-written by Jeffreys and Kernaghan, along with Max Jackson and Rod McCormack, 'My Old Friend' was recorded at The Music Cellar and produced by Jeffreys' multi award winning husband Rod McCormack (Paul Kelly, Adam Harvey, Beccy Cole). The song also features performances from four-time GRAMMY winner Andy Leftwich on fiddle, and iconic musician Dan Dugmore (James Taylor, Linda Ronstadt) on steel guitar.

'My Old Friend' is a bouncy and upbeat celebration of a time-honoured friendship. "Friends like you are hard to find", Jeffreys sings. Kernaghan elaborates: "My Old Friend is about everlasting friendship, something Gina and I are very familiar with! As we were co-writing the song together, it soon became apparent that the lyrics were a reflection on the friendship we have shared for over 30 years now. Even though we live in different states, whenever we see each other, the lyrics in the song ring true - you haven't changed at all, beautiful as ever, making this world better and better…"

Both Jeffreys and Kernaghan have had storied careers in the Australian music scene. They were two of the first female country artists to score platinum-selling records, the first female artists to sell out shows across Australia and to also score #1 albums on the national Country Album charts. Both ladies are four-time Country Music Association of Australia (CMAA) Golden Guitar winners.

Jeffreys stellar career has seen her perform opening spots for Kenny Rogers and Johnny Cash. Putting the advice she received from Mr Cash himself to good use "pay it forward and take young artists on the road with you" she has also spent many years co-ordinating the Gina Jeffreys Workshop, mentoring many young artists that have gone on to win The Voice, Australia's Got Talent and achieved millions on streams on Spotify. In 1999 she played in East Timor, entertaining troops in a Christmas concert with John Farnham, Doc Neeson and Kylie Minogue. She has been awarded five Mo Awards for Female Country Entertainer of the Year, as well as two APRA Awards for Most Performed Australian Work.

Kernaghan has a long lineage in country music, her father being legendary country singer Ray Kernaghan, and in her own right she has achieved platinum success with her debut album December Moon as well as having won three Australian Country Music People's Choice Awards for Best Female Vocal. She is the host of What's Up Downunder on Channel 10, and she has also acted on the big screen in the Australian films "Shadows of the Past" and "An Unconventional Love". She is also the patron of the Riding for the Disabled Association, and a proud supporter of Angel Flight Australia.

They are both regular fixtures at the annual Tamworth Country Music Festival, and as such will be kicking off their 'Girls Night Out' tour at the 50th anniversary of the festival, which guarantees to be the must-see performance of the festival.

'My Old Friend' is bound to be the soundtrack for Australians who are now able to celebrate getting together with their old friends after extended lockdowns. It is a song that fans of both artists will take to their hearts as an anthem of joy, in honour of those people they hold near and dear in their hearts.