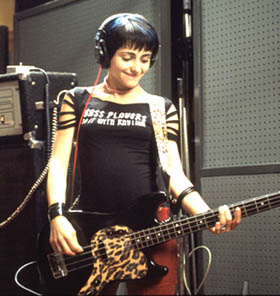 Release Date:
3 October, 2002
Starring:
Kick Gurry, Pia Miranda, Maya Stange, Russell Dykstra, Brett Stiller, Chris Sadrinna, Andy Anderson, Marton Csokas
Directed by:
Alex Proyas
Produced by:
Alex Proyas & Topher Dow
Running Time:
105 mins
Rated:
MA
Synopsis:
GARAGE DAYS is a coming-of-age comedy about a young Sydney band trying to get a foothold in the competitive world of rock 'n' roll. After the band's first gig is a colossal failure the lead singer takes it upon himself to go out and pursue the most successful Rock Manager in the country. Meanwhile the other members of the band continue to deal with the kind of every day life issues that can ultimately tear a band apart.
It may be the dawn of a new millennium but it's STILL a long way to the top if you want to Rock 'n' Roll.