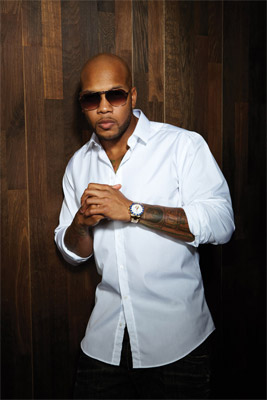 Flo Rida Whistle on the ARIA Charts
Flo Rida has chalked up three consecutive weeks at the top of the ARIA Singles Chart with his latest track 'Whistle' where he enjoyed a 28% advantage over the nearest contender, Carly Rae Jepsen's 'Call Me Maybe'.
Whistle, the third hit from Flo Rida's Wild Ones album is an easy to listen yet happy and fun loving track with a pop vibe equipped with an impressive music video.
Meanwhile Adele made Mother's Day ARIA chart history in Australia with her album 21 the only release to top the album chart on two consecutive Mother's Days! '21' first hit the peak of the ARIA Album Chart back in May 2011 and remained there for four weeks, in the first of six stints at number one. Her combined total of weeks spent at #1 is now at 32, edging ever closer to the 34 weeks of Dire Straits with 'Brothers In Arms'.
The following week Adele was knocked off the top position by Keith Urban with his album, The Story So Far. 'The Story So Far' offers up 19 tracks from albums 'Get Closer', 'Defying Gravity', 'Love Pain & the Whole Crazy Thing', 'Be Here' and 'Golden Road', 14 of them US #1 singles, which marks his fourth ARIA Album Chart top 10 result.
For more information on the ARIA Singles Chart please visit
www.ariacharts.com.au