From Melbourne to Coachella
Powerhouse vocalist and performer, Chloe has unveiled her most recent single 'Bring It Back', a reimagined spin on the 90's classic Sing It Back by Moloko. This track comes following the success of Chloe being catapulted into the spotlight after replacing The Pussycats lead vocalist on their 2015 Australian tour.

"Sing it back has always been a dance floor classic, a timeless hit 90's record that always gets the dance floor moving and song that just makes you feel good.
I wanted to reinvent the song by putting a fresh modern spin on it still using that same chords and melody as the original so I could introduce it to our younger generation and 'bring it back' to our dance floors across the globe." - Chloe

'Bring It Back' was debuted earlier this year alongside Paris Hilton at the official Coachella after party, adding to the list of jaw dropping performances on Chloe's resume, including a 2016 international guest appearance on the final of Eurovision in Lithuania.

With a plethora of new music and performances on the horizon, Chloe is definitely an artist that should be kept on your radar.


Interview with Chloe Maggs
Question: How would you describe your music?

Chloe Maggs: I'm currently in LA finishing my album and I'm so happy with the new sound of my music, I would have to describe my music as commercial pop with an urban twist.


Question: What inspired the re-imagined spin of Sing It Back?

Chloe Maggs: I'm out performing live so often 'Sing It Back' was a song I would almost always include in my sets lists and I would always find it to be a crowd favourite. It's an iconic 90's dance floor classic and I feel like it was time to introduce it to our younger generation and 'Bring It Back' to the dance floors.


Question: What was it like to perform at the official Coachella after party?

Chloe Maggs: Coachella was an incredible experience and has really opened up some pretty amazing doors for me here in the USA and has led to some really exciting new projects I'm now working on.


Question: Which is your favourite song to perform live and why?

Chloe Maggs: Anything from the 90's.


Question: If you could have anyone, in the world, attend a show, who would it be?

Chloe Maggs: JLo or Beyoncé ... these women are my idols.


Question: Do you prefer performing live or recording?

Chloe Maggs: Put me live on stage any day of the week! The stage is my second home! And I really love be able to connect and interact with the audience and of course my fans.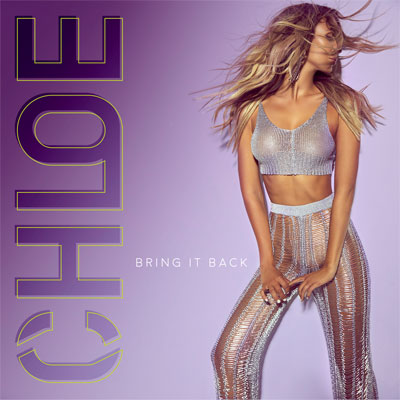 Question: Which music/artists are you currently listening to?

Chloe Maggs: Dua Lipa, Sza and Ariana Grande, really inspired by what these women are putting out at the moment.


Question: What or who was your inspiration to go into the music industry?

Chloe Maggs: My deep love and passion for music as a young child and the support of my father pushing me and encouraging me to get out there and work hard to follow my dreams.


Question: If you could collaborate with another artist, who would it be?

Chloe Maggs: I would love to sit down with Calvin Harris and write a dance track together and I would also love to be in the studio with Chris Brown or The Weekend to collaborate. Their voices are just magic.


Question: What's a typical day like, for you?

Chloe Maggs: Work out, studio, rehearsals and meetings.


Question: What's next, for you?

Chloe Maggs: Some very exciting new music and my debut album, which will drop early next year.


Interview by Brooke Hunter