Short Term 12
Cast: Brie Larson, John Gallagher Jr., Kaitlyn Dever, Rami Malek, Keith Stanfield, Kevin Hernandez, Melora Walters, Stéphanie Beatriz, Lydia Du Veaux, Alex Calloway, Frantz Turner, Diana Maria Riva
Director: Destin Daniel Cretton
Genre: Drama
Rated: MA
Running Time: 96 minutes

Synopsis: Grace is a 20-something supervisor at Short Term 12, a foster-care facility for at-risk teenagers. She is passionate about her work and takes great care of the kids, though she struggles with her own troubled past.

When Jayden, a gifted, restless, teenager arrives at the facility, Grace finds herself no longer able to ignore the difficulties of her own childhood - and it puts the delicate balance of her life and work at risk. She must find her way through a crisis that both pushes her to the edge and allows her to discover unexpected glimmers of humor and hope.

Short Term 12
Release Date: December 26th, 2013
Website: Trailer



About Short Term 12
A Familiar Universe

'After I graduated from college, I couldn't find work, and a friend of mine mentioned a group home for at-risk teenagers that was hiring. It was by far, one of the scariest experiences I've ever had – at first. I was really afraid of doing something wrong and messing up these kids more than they already were. But after a month or so, I fell in love with it.", says Destin Cretton.

This is an experience that stuck with the director. A few years later, he created a 20-minute short for his thesis project, titled Short Term 12 – based on his experiences at the home. The film went on to win the Jury Prize at Sundance in 2009 – and prompted Cretton to make a feature version. 'I was kind of a novice filmmaker, and somebody told me that if you were going to Sundance, you'd better have a feature script ready. So I wrote one."

That script eventually found its way to the Academy of Motion Picture Arts and Sciences, where it was one of five scripts in 2010 to win the Nicholl Fellowship. 'That was a big stamp of approval," he says.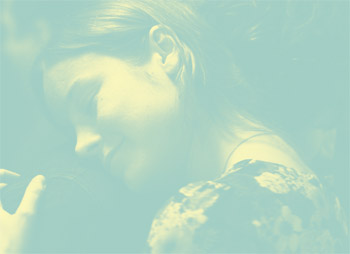 Finding Grace

Brie Larson, who was filming another project in Georgia, was sent the script, and immediately connected. 'Within 10 pages, it was just a role that really spoke to me," the actress says. 'I felt it had a lot of great architecture to it, and was just a big space for me to work and play with."

She and Cretton spoke via Skype, and, says the director, 'I saw Grace very quickly in her. She was really funny, but she also had something about her that was extremely thoughtful. She would stop and think about things, and it was in those moments where I saw a combination of intensity and lightness, and I knew she would kick ass as Grace. And she did." The actress immediately dove in to develop her character, the director notes. 'She worked her tail off to get under Grace's skin, and it was a joy to watch. She asked smart questions and devoured as much information as she could, to become an expert not on group homes, but on Grace – and the different things she could be feeling at every moment. It's the reason her performance is believable and realistic – she had a specific take on everything for her. She never does the same thing twice. Grace is continually walking the line of being extremely vulnerable and being an extremely strong woman. And that's difficult to portray."

A Light Touch

'Humor is very much a part of the reality of the group home setting – it's part of survival there. My character is kind of an anchor, in a lot of ways, for a lot of the mayhem that's going on around, both with things going on with the kids and with Grace.", agrees John Gallagher JR, who plays Mason 'It's something that I noticed when I went and visited one of the group homes. The line staff keep it very light – nothing inappropriate, but they joke with the kids, try to keep a friendly, happy, easygoing environment."

Short Term 12
Release Date: December 26th, 2013