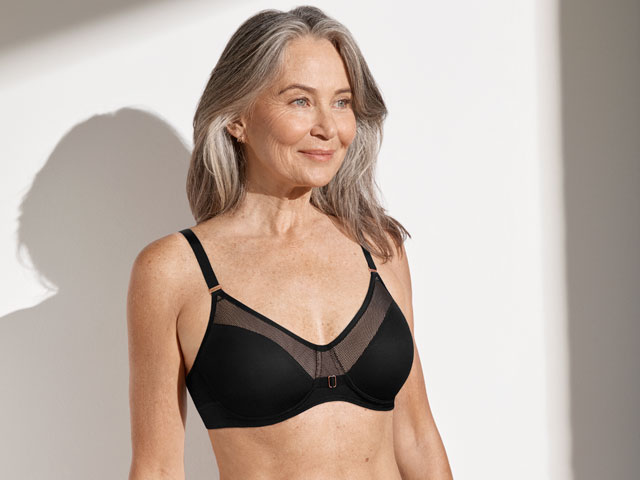 Berlei, together with its partner Breast Cancer Network Australia, understands the practical challenges for women diagnosed with breast cancer and is committed to pioneering products, backed by ongoing research and development, which offer support to those affected by the disease. With the help from BCNA focus groups, the post-surgery range has been thoughtfully designed for those undergoing lumpectomy, mastectomy and radiation treatment.

Berlei has launched its new Post-Surgery Mesh bra, a fashionable and flattering option that has been carefully created to help women feel comfortable, confident and feminine post-surgery. It features on-trend styling such as rose-gold accents and a contemporary mesh design.

Other Post-Surgery bras in Berlei's collection include:
The Post-Surgery Bra – a gentle bra designed to wear up to 6-12 weeks after surgery.
The Post-Surgery Active Bra - a soft and supportive wirefree solution designed to make returning to exercise a little easier.
The Post-Surgery Deluxe Bra - a fashionable and flattering option that includes cotton-stretch inner pockets and lace trimming.

Through its proud partnership with BCNA, Berlei has donated over 130,000 My Care Kits to Australian women who've undergone breast cancer surgery. Each kit contains a complimentary Post-Surgery Bra and other items that are designed to make a woman's post-surgery experience a little easier.