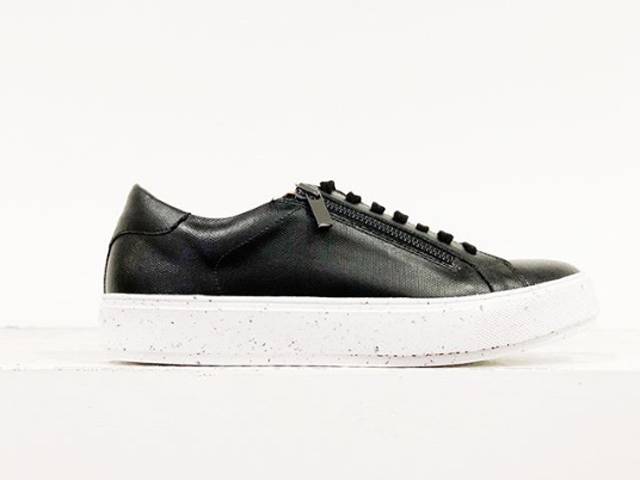 BeauTex Designs has launched as an Australian designed and owned, sustainable and ethical workwear manufacturer. Taking a step in the right direction with a circular business model, BeauTex is set to be a pioneer in creating a more sustainable future, with waste minimisation, transparency, re-use and ethical trade practises at the forefront of all operations. Targeting the hair and beauty industry initially, BeauTex have created footwear for a trade that are always on their feet. The end result; green salons that make eco-friendly business decisions.

Created by entrepreneur and designer Brooke Jones, who after successfully launching Sonder Place, a Brisbane-based boutique that purely supports Australian labels and sustainable fashions with the goal of harnessing a circular economy, realised her environmental design philosophy could extend beyond the retail walls. BeauTex was born; an intelligent, versatile, unisex and environmentally sustainable workwear brand suitable for a variety of occupations and trades, made from 100% recycled materials.

Saying no to landfill and yes to re-use, the product range includes a stylish range of shoes and trade accessories, all of which conform to the BeauTex standards. Working with suppliers to harness the potential of waste products, giving them a second life, BeauTex launches with a range of footwear designs that use an intelligent fabric, allowing each shoe to made from 12x 500mL recycled plastic water bottles, keeping discarded plastic out of the ocean and landfill. BeauTex shoes are also water repellent, bleach resistant and made from 100% recycled materials.

"Our products are crafted from high quality, intelligent fabrics that are made to last and not end up in land-fill. The footwear BeauTex is launching with features shoe soles that are made from repurposed rubber and built for comfort and style with 6mm foam support. It was my goal to offer textiles that won't get damaged in the surroundings they are in whilst creating less waste to landfill ," said Brooke Jones, BeauTex Founder and Director.

Brooke said transparency is key in everything BeauTex does, which means its supplier partners follow internationally recognised standards for fair employment, safe working conditions and clean production techniques. Maintaining a parallel approach will allow BeauTex and its supply chain to grow together, striving to achieve better manufacturing practices and conditions each step of the way in mass industries struggling to maintain a green footprint.

BeauTex launches with 6 signature unisex styles, ranging in price from $179.95 - $199.95 to pre-order now for December delivery. See the shoes online here. See more on Instagram here.

"It's my passion to never stand still in the quest to be better. We are constantly exploring, innovating, educating and incorporating ways in which every element of our product is ethically produced; from cut and sew, packaging, buttons and zippers… even our carry bags are plastic free with the launch of BeauTex reusable cement bag," she said.