It may be a catch phrase, or a jingle from an ad. The fact is, your kids are going to pick up some quite random stuff from television. So why not make it something useful? With AUSTAR your children under five will have fun learning through interaction, discovery and creative play.
Stimulate your child's mind.
With so many opportunities for your young child to learn, it can be difficult to know what is right at this crucial time in their development. But with AUSTAR, your child is given access to channels that have been developed exclusively for 2-5 year olds. AUSTAR provides fun programming that will stimulate your child's developing mind and educate them through entertainment.
Learning and Play.
The best lessons are always engaging, they surprise, create wonder, and stimulate curiosity and a desire for further learning. AUSTAR's two dedicated pre-school channels have education at the heart of all of all their programmes. Learning is a central part of each show, so your children can be entertained by engaging, education-focused fun.
Playhouse Disney Channel
Playhouse Disney Channel is an award winning preschool channel. It is designed to invite children under five into a world of discovery, imagination and creative play. All programming and content is developed in consultation with local and international early childhood education experts, with the aim of helping kids to develop thinking skills and co-ordination plus early academic learning and ethical development.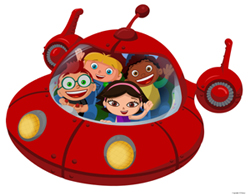 DISNEY'S LITTLE EINSTEINS
Developed by the Baby Einstein company, Playhouse Disney Channel and an acclaimed team of childhood education experts, the "Little Einsteins" series introduces your children to nature, world cultures and enjoyment of the arts.
JOJO'S CIRCUS
"JoJo's Circus" is a music filled, movement based animated series that invites young viewers to interact with JoJo, a curious six-year old circus clown as she explores Circustown, the ultimate kid's playground.
Nick Jr.
Every moment of Nick Jr. is dedicated to dynamic learning programmes for preschoolers, sourcing the best children's shows from Australia and Internationally.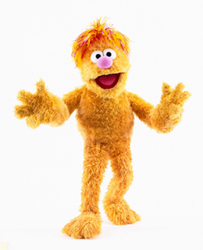 OLLIE
Australia's first Nickelodeon Sesame muppet Ollie, is yellow, 4 years old and, like a true blue Aussie, loves the beach. Developed by Nick Jr. and Sesame Workshop, Ollie's lively character and natural desire to discover, ignites your child's passion to explore the world around them.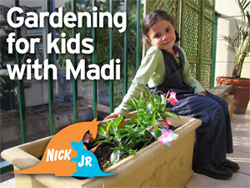 GARDENING FOR KIDS WITH MADI
Starring a green thumbed six year old, Madi encourages other kids to get in the backyard and discover the fun of gardening and being active outdoors.
With so many programmes dedicated to developing and encouraging your child's active mind and body, they'll always be picking up something useful. To find out more about AUSTAR or to subscribe, call 132 342 or visit austar.com.au
Sesame Street ® and associated characters, trademarks, servicemarks and design elements are trademarks and copyrights owned and licensed by Sesame Workshop. OLLIE [2006] Sesame Workshop. All rights reserved.