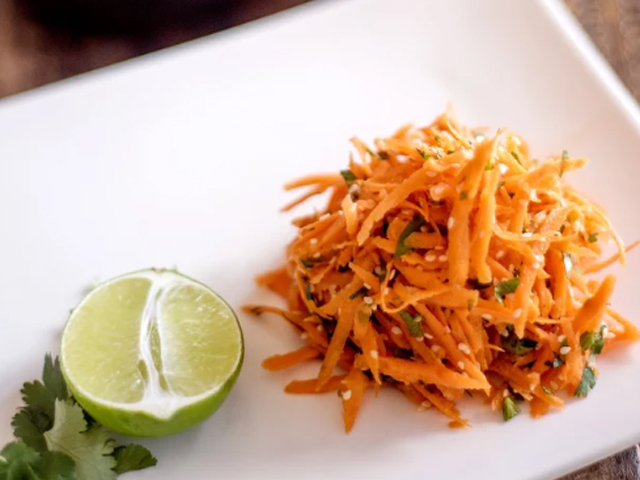 Hopewood provided natural health and wellbeing advice and support at its Health Retreat for over 55 years. Thousands of guests have benefited from living a Hopewood lifestyle. Now is your chance to bring the health retreat to your home.

lifestyle – Hopewood's recipe for wellbeing promotes a healthy vegetarian diet and has over 250 pages of recipes and wellness tips.

You can collect your very own copy for only $29.95 via www.hopewoodlifestyle.com.au/shop/
Ingredients
2 Carrots Grated
1 TBS Olive Oil
½ Tsp Cumin
½ Tsp Black Mustard Seeds
1 Tsp Sesame Seeds
1 pinch Ground Coriander
¼ Tsp Cayenne Pepper
1 Tsp Lime Juice
2 TBS chopped Fresh Coriander

Method
Stir-fry sesame seeds with cumin, mustard seeds, ground coriander and cayenne pepper.
Stir the mixture into the carrots , lime juice and fresh coriander.