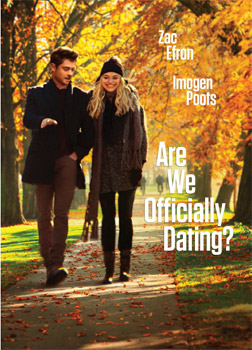 Are We Officially Dating?
Cast: Zac Efron, Imogen Poots, Miles Teller, Michael B Jordan
Director: Tom Gormican
Genre: Romance, Comedy
Running Time: 91 minutes

Synopsis: Perennial commitment phobe Jason (Zac Efon) and his co-worker Daniel (Miles Teller) are determined to help their devastated friend Mikey (Michael B Jordan) after he discovers his wife has been cheating on him. In a bid to cheer him up, the guys decide to take him out for a night on the town where united, they agree to make a pledge to bachelorhood. The next morning a confused Jason wakes up to find himself in the bed of Ellie (Imogen Poots) and dubious of the circumstances of their rendezvous, flees the scene. When Jason and Daniel walk into an important work presentation only to find Ellie is a potential client, he desperately to make it up to her, and in the process wins her heart.

Meanwhile, Daniel and gal pal Chelsea become more than friends, and a heartbroken Mikey, rekindles the passion with his wife. As the three men desperately attempt to keep their relationship a secret from one another, things become complicated, and they are forced to look at their relationship with their partners, and each another.
Verdict: Are We Officially Dating? has the perfect combination to create a well rounded rom-com. Zac Efron, Miles Teller and Michael B Jordan bounce perfectly off each providing an insight into men, relationships and dating. Whilst Are We Officially Dating? is a typical romantic comedy it does push the boundaires with edgy comedy.
Are We Officially Dating? is a great film for a night out with the girls or date night, with your man.

Rating: ***

-Brooke Hunter


Are We Officially Dating?
Release Date: February 13th, 2014