Off the back of their recent collaboration 'Haulin', Perth natives WasteLand and Sydnee Carter team up once again on their new single 'Grid', delivering just one of many new songs from the talented duo. The record is the perfect upbeat and summer filled follow up record, with Sydnee's powerful and distinctive vocals shining through.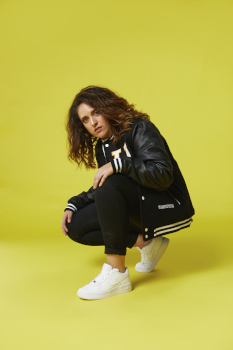 Speaking about the collaboration, WasteLand shares, "after having Sydnee Carter sing on my last song 'Haulin' I was desperate to involve Sydnee in the writing process and create something bold together, whilst also being super inspired by the synthwave and the 80s revival going on in pop music." With Sydnee adding "when we wrote 'Grid', it was during the peak of COVID and we all had major life plans that had to be pushed aside for the time being. 'Grid' talks about literally just wanting to run away with someone and let them take you off the grid to escape from everything going on in life! There's always excuses and reasons why you can't just up and run away, and 'Grid' is the story we wish we could tell!"

The moniker of Western Australian producer Matt Riley, Wasteland has established himself as a unique and versatile producer, releasing on various labels including Cr2 Records, Fuze Records, One Love, and Central Station Records. In recent years, WasteLand has released a slew of exceptional dance records including 'Tail Lights feat. Melina Cortez', 'Paper Towns', ahead of his recent collaborations with Sydnee. Further to his songwriting and production prowess, WasteLand self-directed the film clip for 'Tail Lights' featuring the fabulous Scarlet Adams. The video became a viral sensation across Facebook, amassing over half a million views in just a few short weeks.

And whilst Sydnee Carter is known for her various collaborations, she is quickly becoming one to watch in her own right as a singer songwriter, with more than 11 million streams, as well as being a prior winner of the WAM Song of the Year competition.

WasteLand & Sydnee Carter's new single 'Grid' is out now on Central Station Records.